Every year, I try to think of new fun ways to celebrate with my family on New Years Eve. As my family grows and changes, I change the New Years Eve activities to accommodate to my kids ages!
Are you wanting to stay home and bring the new year in with your family this year? If you answered yes, then keep reading because I'm going to share with some fun ways to bring in New Years Eve.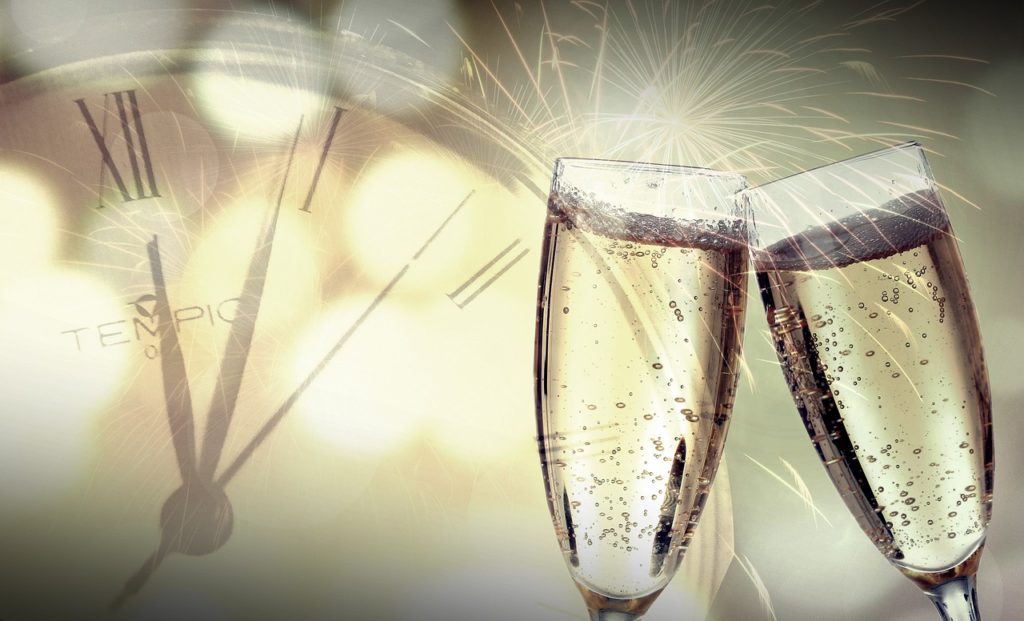 New Years Activities to Do With Your Family
Let's hop right in and talk about what I came here to share with you. NEW YEARS ACTIVITIES!
As I said before, every year we try something new and try to think of new things to do as a family. This makes the new year so exciting. So instead of you having to search the web endlessly, I figured I would help you out and put all the good ideas in one spot!
So here we go! 🙂
Stay Up Until Midnight
This one is the easiest way to bring in the New Year. Most of you have probably already done this before with your families. My kids try so hard every year to stay up until 12:01 and usually fall asleep hours before.
See who can stay up the latest. Who would of ever thought that this would be fun? LOL
Write New Years Resolutions
Sit down around the table with your kids and write down what you are hoping for in the new year. Some kids may be too young for this but you could always have them write down what they want to do better TOMORROW rather then ask them to tell you what they want to change in the new year.
Doing this, makes your family take a look at the things that went wrong this prior year and gives them all the opportunity to see what they are wanting to be better in the new year.
Throw Away Bad Habits(Literally)
This one is fun to me and easy for everyone to understand. Write down one thing that you didn't like from this year and hope not to bring into the new year. Maybe it's being an impatient mom. Or for the kids, it could be not putting away toys.
Crumple up the paper and toss it into the trash and get ready to have a great new year!
Bake New Years Cookies
We've all heard about baking Christmas cookies so why not make cookies for another holiday?!
The kids will love this one! Make cookies on the last day of the year and on the first day of the new year, share your cookies as a family and reminisce on last year!!
Here's a cute new years cookie recipe for you to try!
Play a Family Game
We all like Monopoly right?! If you're trying to find a fun way to keep your family occupied until midnight.. this might be a great solution!
You don't necessarily need to play Monopoly but the options are endless! Here are a couple of kid friendly games
Of course, if you're looking for more adult games to play when the kids are occupied or sleeping, there's a whole selection of those as well!
Have a New Years Eve Bash
Who doesn't like a good party? I sure do 🙂 Have your kids help you set up your house with New Years Eve party decorations. Buy some wine (sparkling juice for the kiddos) and some plastic wine glass and have a great time!
Here's a decoration kit that I think is so perfect for your party!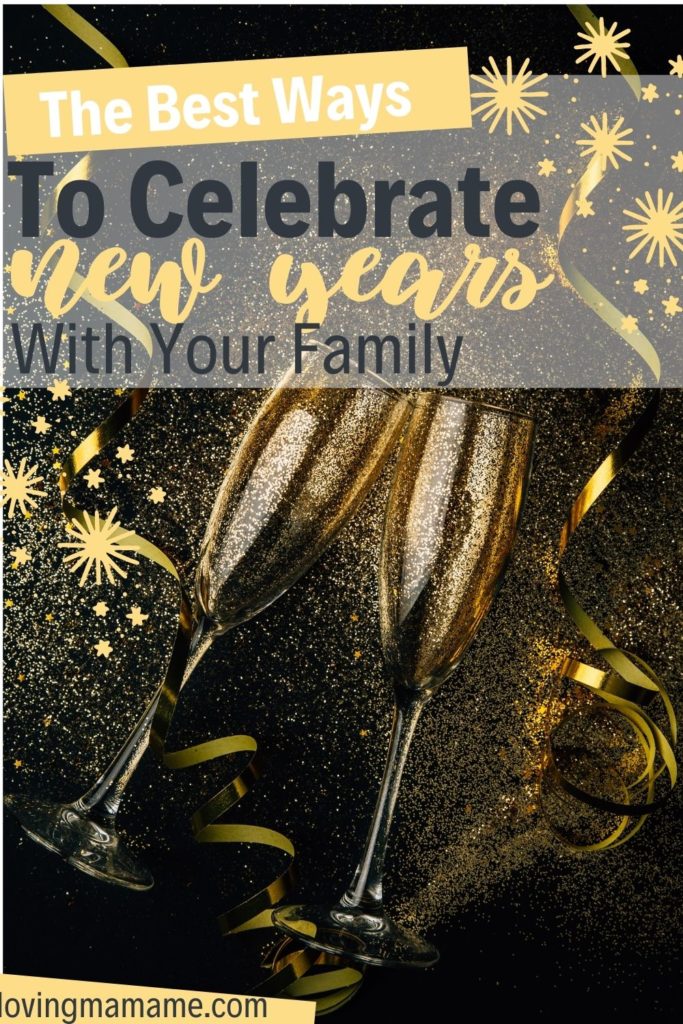 Start a New Years Eve Traditional Meal
For holidays such as Christmas and Thanksgiving, there's usually a traditional meal. So why not have one for New Years Eve, too?
My family absolutely loves big fancy dinners and I don't blame them. It's so much fun to sit together as a family and eat like kings and queens for a night.
Pick your favorite family meal and cook it together before sitting with one another and stuffing your faces to end the year!
Have a Family Movie Night
I totally believe this would be a fun way to bring in the new years for all family members. Who doesn't like a movie marathon?
Pick out each of your favorite movies , pop up some popcorn and enjoy your movies as a family! At my house, we always have movie theater individual candy boxes and this would be a great treat to bring out for this night.
Make A Yearly Collage
Print out pictures of your favorite memories of this year. Take a big sheet of paper and get a little crafty and make a collage.
This could be fun for the children if you continue to do this every New Years. It gives your family a chance to look back at how they have changed every year.
Have a Dance Party
Dancing is so much fun. It's a great way to trick yourselves into being healthier because hello.. DANCING IS A GREAT WORKOUT!
Crank up your favorite tunes and bring in the new year in this fun way!
THAT'S A WRAP!
How do you mamas making bringing in the new year with your family fun?! Drop a comment cause I'd love to hear from you!
xoxo,