I've heard it said that the first five years of a child's life can be the most important – their minds are so open to learning new concepts. I strongly believe in the importance of early learning – which can really start as soon as the baby is born!
While babies don't need a lot of toys – I think it's helpful to have a variety of items to help engage them and help them interact with the world around them.
I thought I would share a few tips for buying a toy for a baby in case you are wondering what is appropriate for toys when it comes to a baby.
Toys that grow with your child
Toys can be expensive! I think it's important to buy toys (some of them, at least) that can adapt with age. This extends the life of the toy, which means needing to buy less toys later!
We really like this Fold 'N Go Elephant. It's perfect for tummy time, but as the child grows, it has more options for them to play with as well.
Big brother Jack also loves playing with it as well – which makes it doubly awesome. If we can get a toy that entertains both kids, I consider it a win.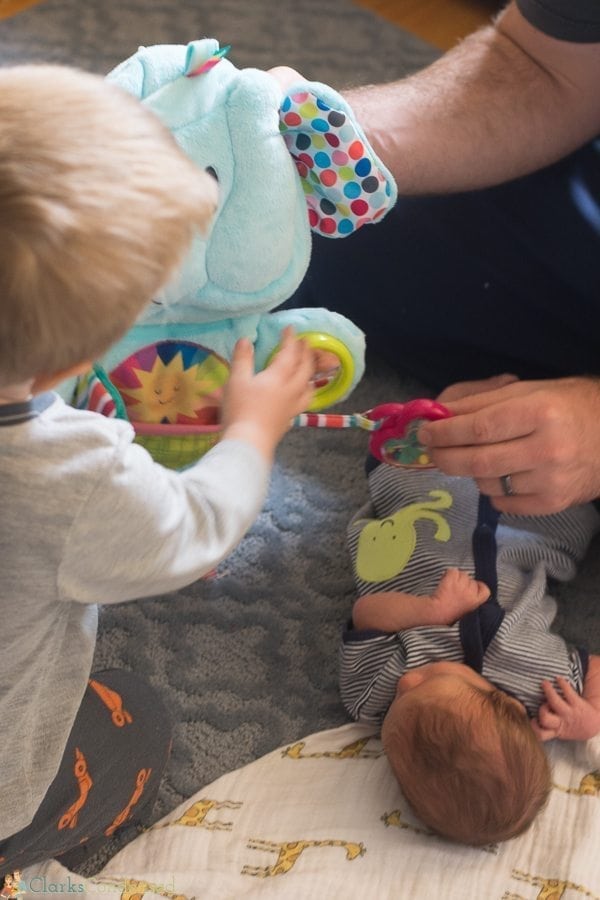 Encourage Learning
Early childhood learning is so important! I believe you can encourage learning in your child as soon as they are born. With an infant, it can be as simple as talking to them and telling them about your day-to-day activities.
I think toys that help teach colors and shapes are great for children of all ages, including babies. This shape sorter is a simple toy that helps with the recognition of colors and shapes.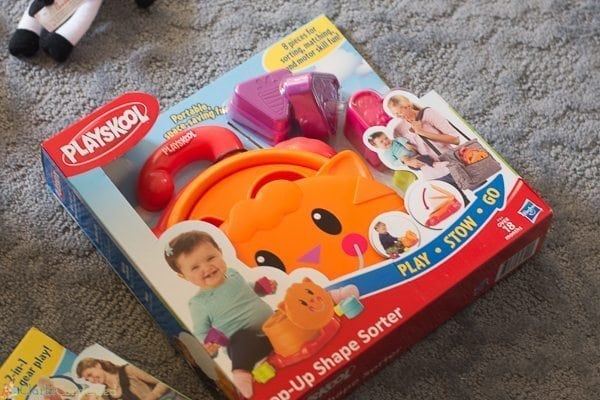 Less is More
While toys that have lots of sounds are popular and definitely have their place, I think it's much better to have a few toys that your child loves, rather than 100 toys that they sometimes play with. Something I've heard a lot of parents do with success is a toy rotation – basically, they only have a few toys out a time, but there are other toys stored somewhere else. Once the child starts to get bored of the toys they have, you can just swap them out with the ones you have stored!
Encourage Exploration and Imagination
I think that encouraging your child to use their imagination is super important. It's so fun to watch your child's imagination grow. It's so fun to see his little mind at work and see what it comes up with. I think that you can encourage imaginary play from a young age, and it has many benefits.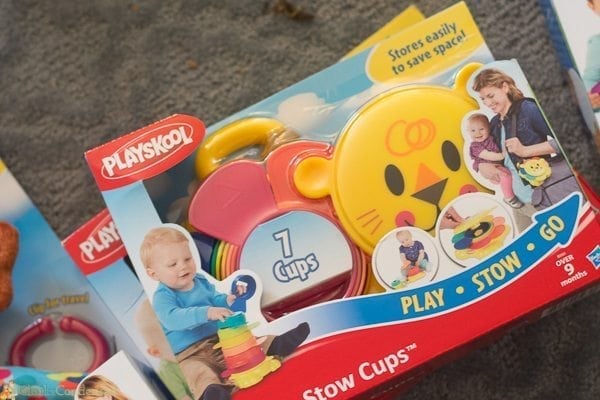 Help Learn Life Skills
I know, infants don't need to learn too many life skills beyond eating, sleeping, and going to the bathroom! However, if you can help them start to learn the bare minimum of life skills early on, awesome! We don't have a lot of dolls around our house, but this is a fun one that helps your child learn how to zip, button, and dress themselves!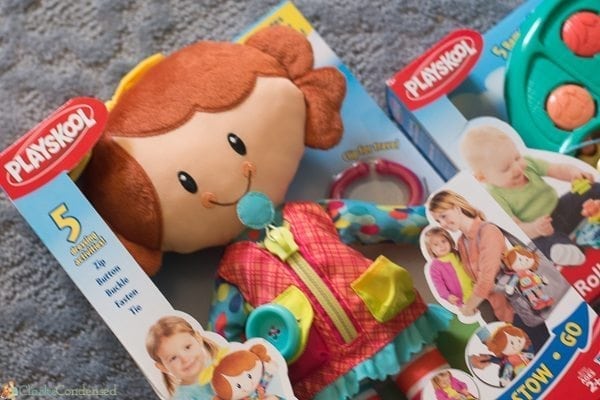 Easy to Use and Cleanup
The longer I've been a mom, the more I realize how much I like toys that don't have a lot of parts and pieces or cleanup involved. There's just not enough time in the day for reading complex instructions or cleaning up messes.