Having a new baby? Know someone who is pregnant? We are spilling all the tea on five baby products you need to buy and why you need them. There are tons of baby items out there and you don't need them all. Let us narrow down the list and help you decide on what baby items you need the most.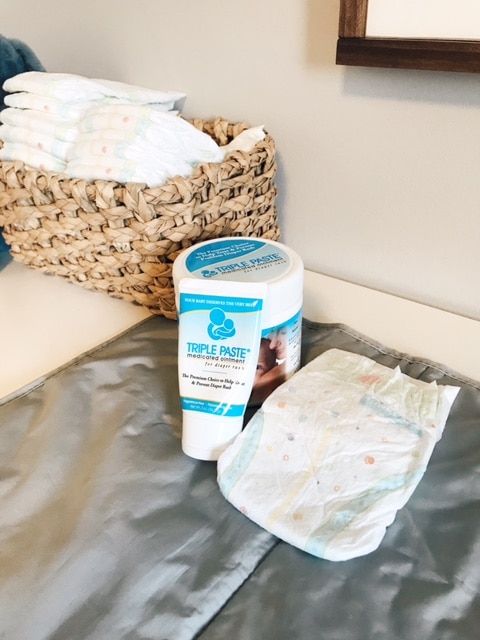 If you are a parent, pregnant or expecting a baby you probably know to buy diapers, wipes, clothing and a car seat- among many, many other things. But that's not what we are talking about today.
We are sharing five baby items you may not know about-and why you need them.
Not only will you fall in love with these items- we are pretty confident they will become your go-to baby gift as well. Sometimes you just need someone else to share with you their favorite products.
And that's exactly what we're going to do now.
Triple Paste Diaper Cream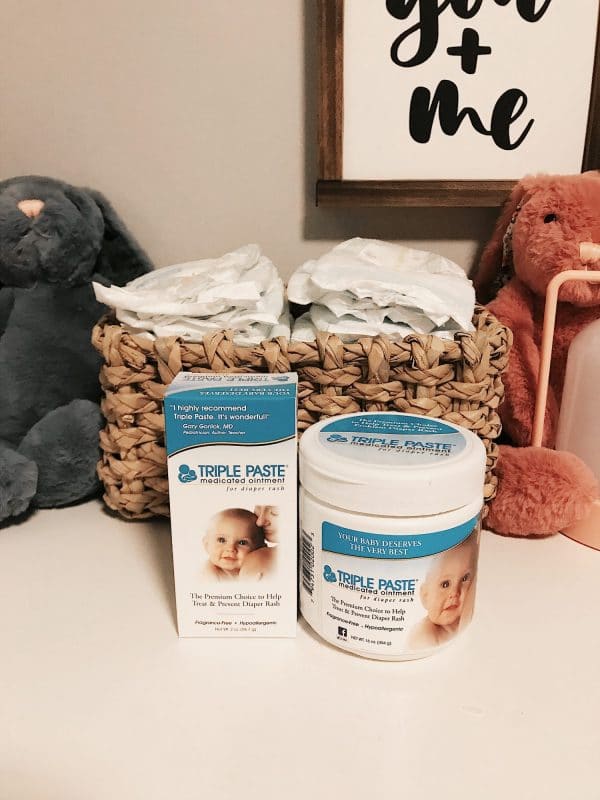 Having diaper cream on hand might seem like a no-brainer but it's important to know that not all diaper creams are created equal. And while it's not a new, fancy gadget it is a baby product that sometimes gets over-looked or forgotten until it's needed.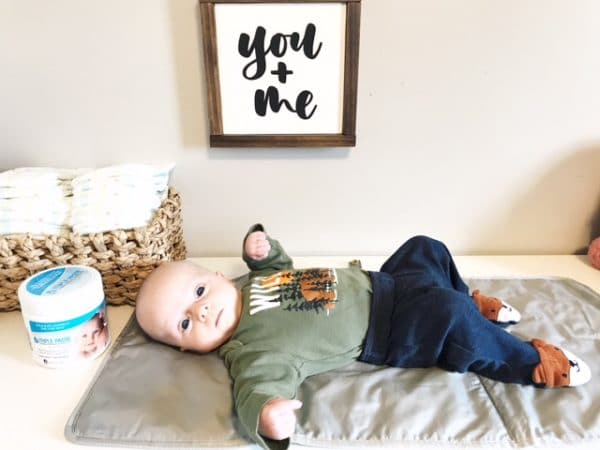 I recently had twins who were born six weeks early. They spent two weeks in the NICU and while they were there they both got a diaper rash. I'll admit- I didn't realize diaper rashes could occur on newborns- I've only ever seen it in my older babies or toddlers. This was such a good wake-up call to me to make sure I'm always prepared for a diaper rash to pop up.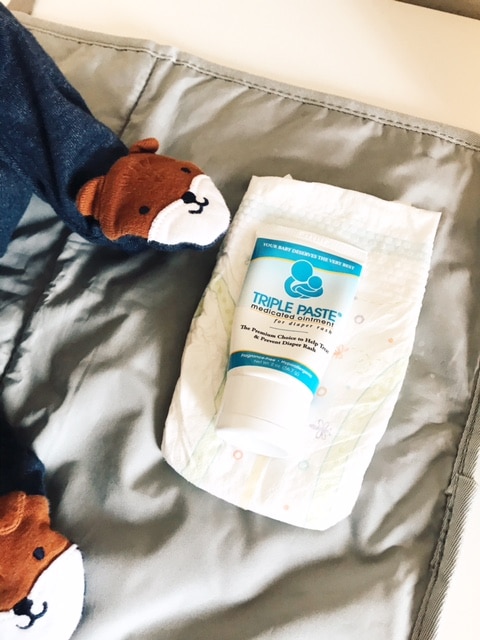 The NICU nurses used Triple Paste Diaper Rash Cream on our babies so naturally I believe that if it is good enough for preemie newborn babies- it must be amazing. And it is! We continue to use Triple Paste ointment now that our babies are home.
Why you need it
First of all, there are tons of diaper creams out there. So why should you choose Triple Paste? As mentioned before it was the diaper rash cream of choice at our hospital but not only that- it is the premium choice to help treat and prevent diaper rash and it is pediatrician recommended, dermatologist tested and endorsed by the National Eczema Association.
Unlike other brands, it has a thick, soothing cream consistency that works quickly to provided all-in-on triple protection. It prevents and treats and soothes irritated skin caused by diaper rash.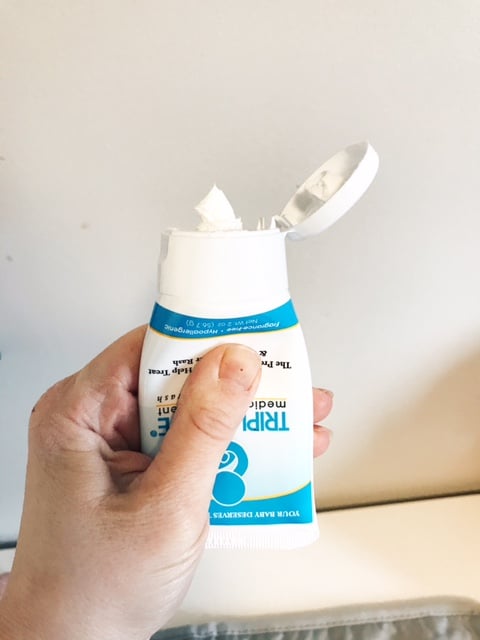 It containes just the right amount of medicine to treat diaper rash and it isn't full of unnecessary ingredients. It's fragrance free, paraben-free, preservative-free, talc-free, phthalate-free dye-free, and hypoallergenic.
So if you are expecting a baby or gifting it for someone else be sure to purchase Triple Paste Diaper Rash Cream because you know it will come in handy at some point and it really is the best!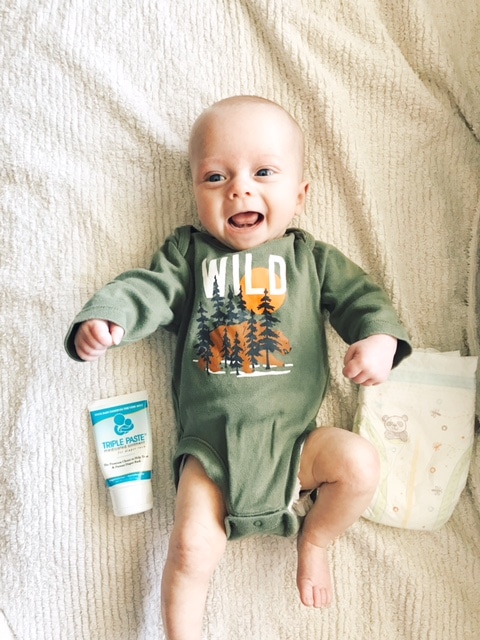 Where to buy it
You can find Triple Paste on their website or at all major drug stores or shopping centers such as Target, Walmart, CVS , Amazon, Rite Aid or Walgreens.
NoseFrida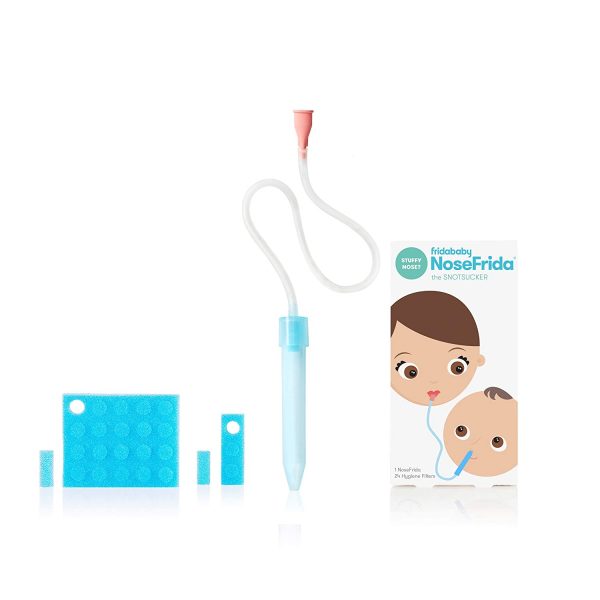 The Nose Frida is a baby gadget that couldn't have been invented soon enough. It was created between my second and third baby and I am so glad it was! As parents we all know how frustrating it is when our little ones can't blow their nose and struggle with boogers.
The Nose Frieda makes clearing out your baby and toddler's nose so much easier and efficient.
Why you need it
The NoseFrida is comfortable for parent and child and creates a seal with the outside of the baby's nostril for gentle snot sucking. It is dishwasher safe and comes with several filters made to be replaced after every use.
Not only does it make clearing snot of your baby's nose easier but it is pediatrician recommend and BPA + Phthalate-free and safe for all ages.
If I am purchasing a baby gift for anyone- this is my go-to gadget! Buy some saline to go with it and you are good to go and on your way to much happier snot sucking.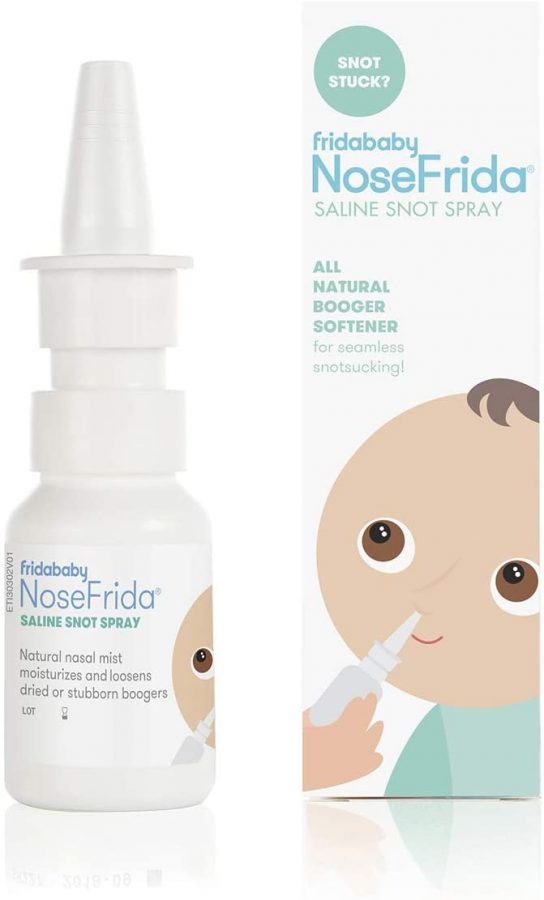 Where to buy it
You can find it on Amazon for just under $20 and it is also sold at Target or Walmart.
VaVa Night Light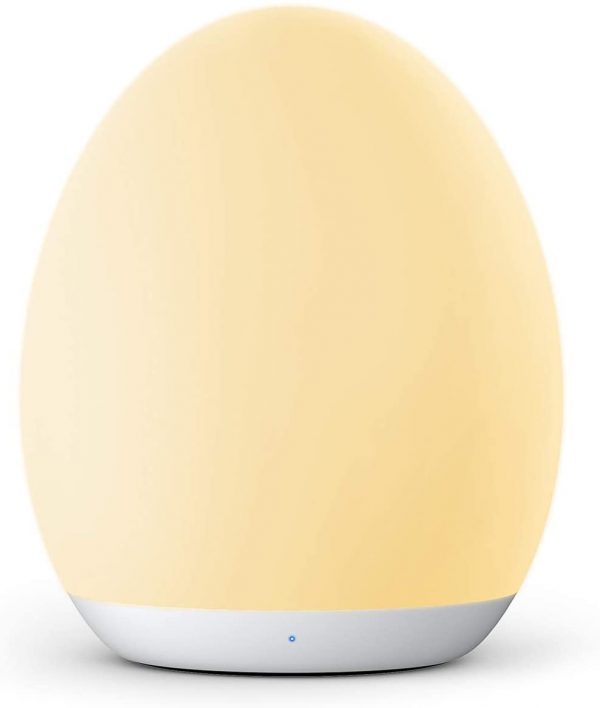 The VaVa Home Night Light is essential to have! And that is not an exaggeration.
It is the perfect accessory for every nursery or parent's bedroom for those middle of the night changings, feedings or even pumping sessions. You might be wondering what the big deal is over a night light- and that's understandable but this nifty little thing will change your life and will be one of your most used baby items.
Why you need it
Here's the deal- as a new parent you are up and and down in the night several times either feeding your baby, changing their diaper, calming or rocking them back to sleep or even using a breast pump. I know I have fumbled around in the dark, trying to hold on to my phone to use as a light only to trip or run into things.
The VaVa light is a baby-safe night light. The VAVA night light shines a warm, soothing light to create a cozy atmosphere, which can even help your baby sleep deeply throughout the night and won't disturb them while they are sleeping.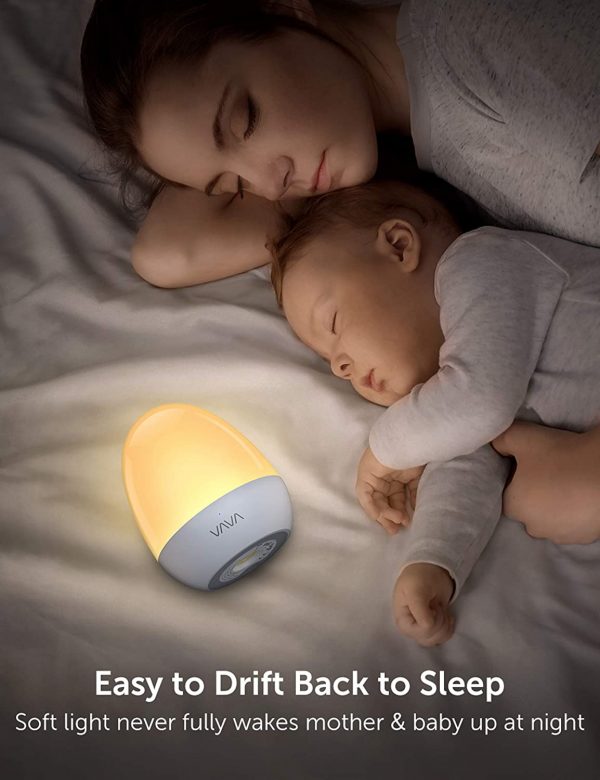 It uses touch control to turn on, up and off. You can control how long it stays on and what level of light you need by touching either the top or the logo. It is made 100% safe for your baby to learn and play because of its toy-grade ABS and PC materials, and the anti-blue light LED won't flicker or hurt anyone's eyes.
You can use it indoor or outdoor and it comes with a convenient charging base.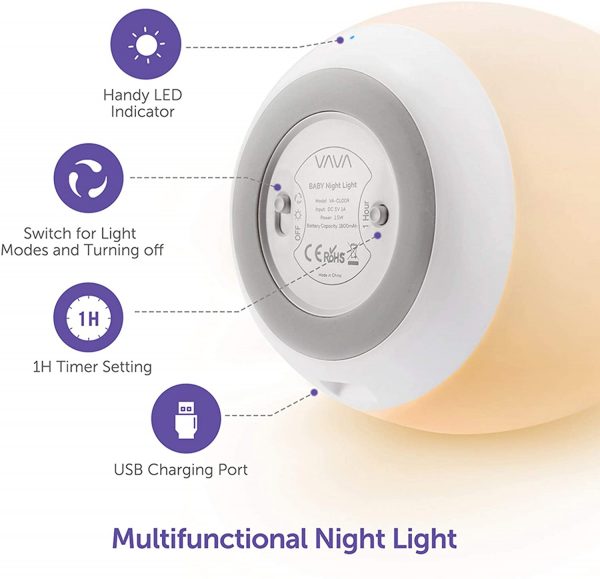 Where to buy it
You can purchase it on Amazon for around $26
Baby Nail Filer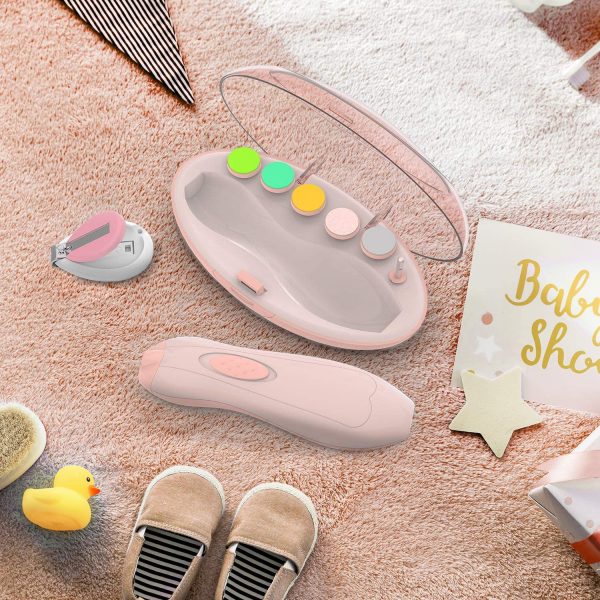 The Baby Nail Filer will make clipping your baby and toddler's nails so much easier!
I know I am always super nervous clipping those teeny-tiny nails. This baby nail filer is exactly as it sounds. Instead of clipping- and risking hurting your baby- you use this cool filer to file down their nails instead.
Why you need it
If you are at all hesitant to clip your baby's nails than this is a product you need to purchase. It is a safe and effective way to keep their nails trim and tidy that won't damage cuticles.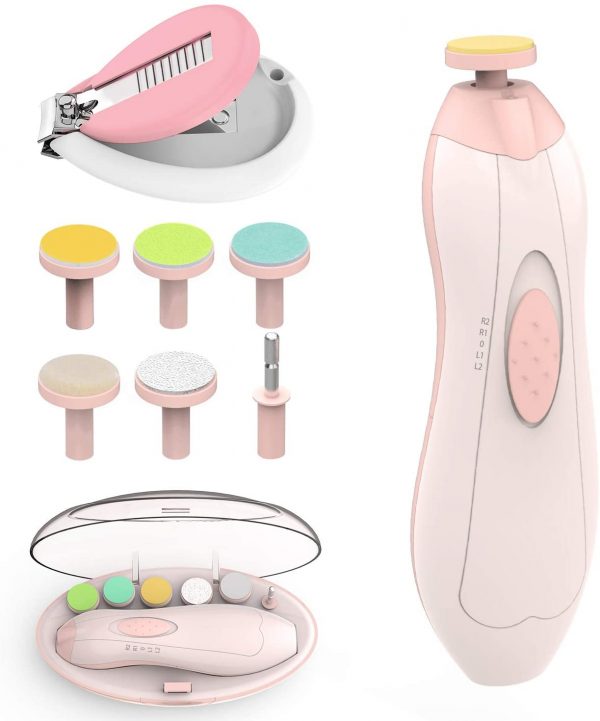 It uses an LD front light that helps guide you as use trim or polish baby nails. You can do it even while they are sleeping since it doesn't make any noise. It comes with six grinding heads safe for baby plus attachments for adult use, too.
It easily and effortlessly trims down finger and toe nails on every age of baby all the way up an adult. You will never again worry about clipping your baby's cuticles or making them bleed when you use this file.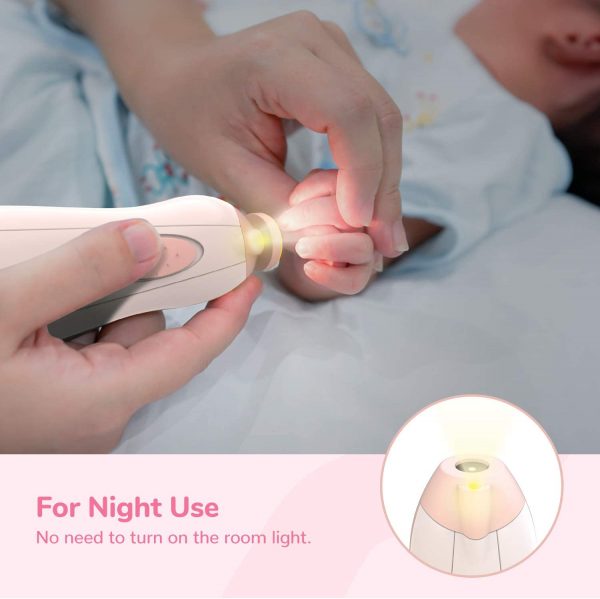 Where to buy it
You can find it on Amazon for around $15
Baby Shusher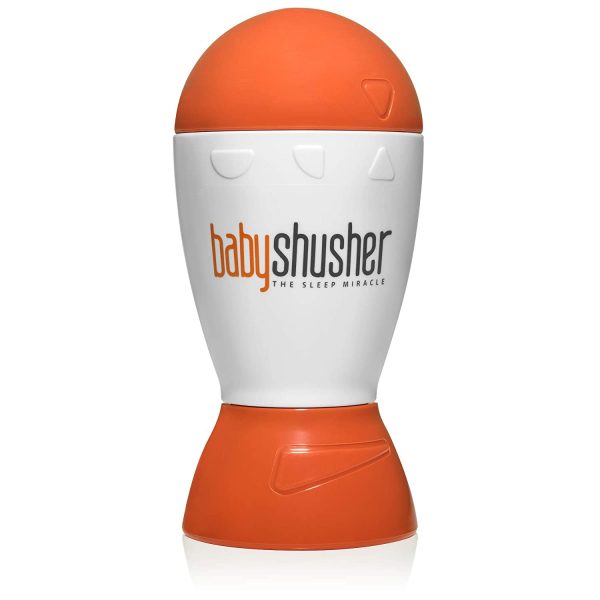 The Baby Shusher is a sound machine- otherwise known as a baby-must have and a miracle worker!
Our photographer used this sound machine during our twins' newborn photo session and I was instantly intrigued by it. She told me it is her number one way to calm babies and lull them to sleep while she takes their pictures. I almost got drowsy just listening to it.
I think we all know the benefits of a sound machine- even adults use them to fall to sleep. But it has been suggested over and over to use one for your baby to help create a sleep routine.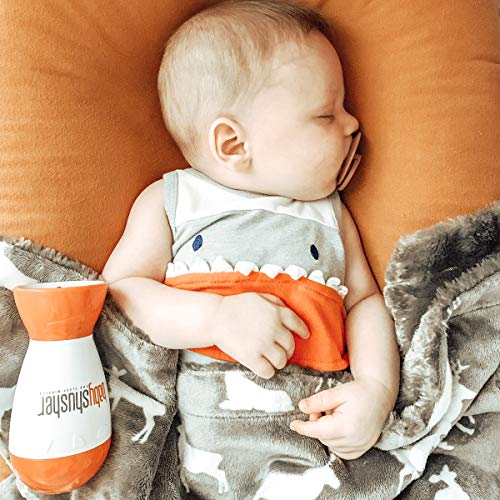 Why you need it
There are tons of sound machines out there- but the Baby Shusher is the one I would buy all my friends and family. It is designed to help break a baby's crying cycle and help them to engage their natural calming reflex.
You can use 15-30 minute timers to of long shushing sessions that will help your baby sleep. There is an adjustable volume that you can control and it is portable! You can carry it in your bag, purse, car seat, or use in any room in your house.
It is made from easy-to-clean, durable BPA free material and was the 2018 OHBaby! Gold Award Winner and voted by parents as Baby List's 2019 Best Product Award.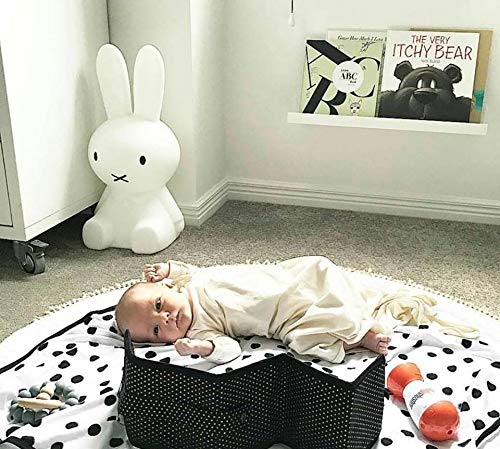 Where to buy it
You can find it on Amazon for $35
Other Baby Posts You May Enjoy: