Do you know someone who just gave birth? Here are some great new mom gift basket ideas that she is sure to love!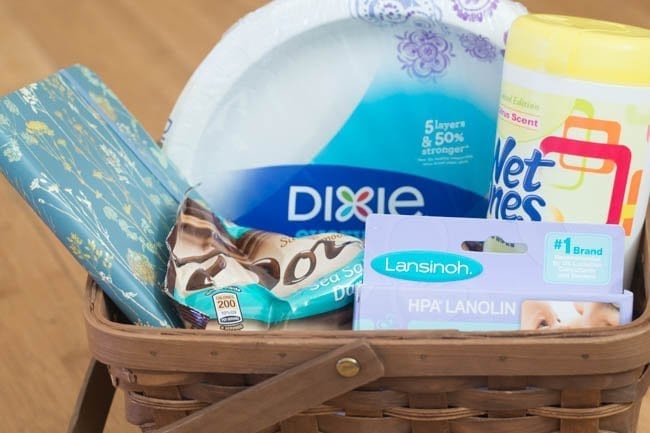 Thank you to Rite-Aid for partnering with us on this post.
It's always exciting when a new baby is born – even if it's not your own.
I especially love when a family member has a baby – it's fun to be an aunt and to watch your siblings become parents.
However, it's sometimes hard to know exactly how to best help a new mom – do they want visitors? meals? Someone to watch their other kids?
Chances are, it's going to be different for every person – but I think whether or not they want to see people or not, a new mom gift basket is always appreciated.
My sister-in-law, Charbel, just had her third son about 12 days ago. He's just the sweetest little thing! Being that it's her third child, I was thinking that a new mom basket would be perfect for her.
It was even better when I realized that Rite Aid was having their special "Points Blizzard" promotion this week, which features tons of great baby and mom products. If you spend $30 on participating items, you can get 1,000 Plenti points, worth $10 in savings!
Since I still have a little one myself, I picked up several items for myself as well (lots of buy one, get one items). I'll share some more of my favorite savings in a bit.
Anyways, first I'll share what I included in this specific basket (all of which you can get during the Rite Aid Points Blizzard Promotion), and then I'll share a few other ideas that I think any other mom would appreciate.
New Mom Gift Basket Ideas
Dove Chocolate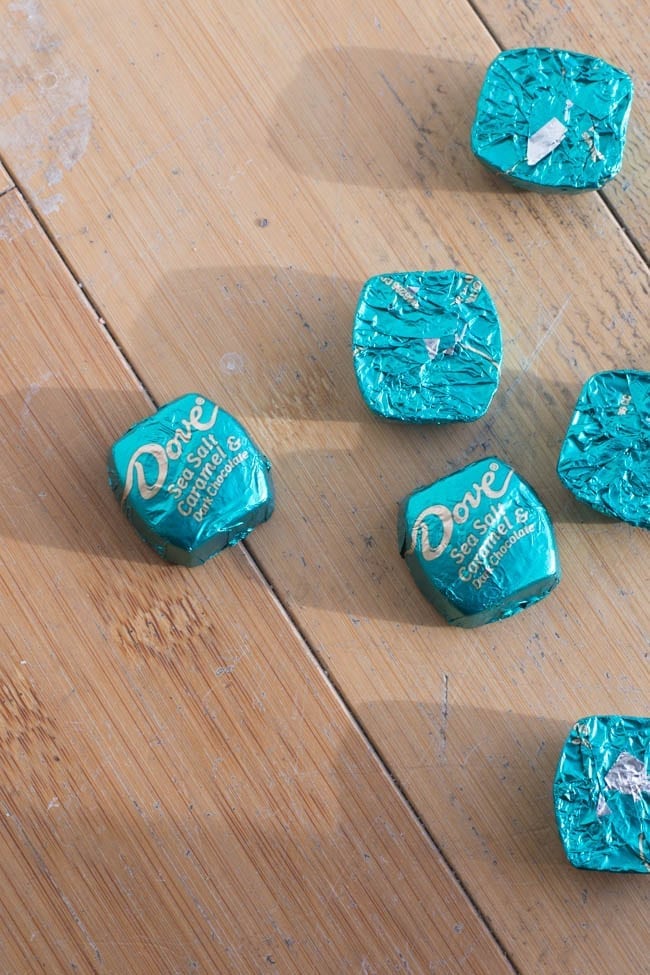 If you can make it dark chocolate, even better. Studies show that dark chocolate have all sorts of health benefits, several of which I think seem particularly helpful during the postpartum time.
And really, doesn't chocolate make most everyone feel a little better?
Lansinoh Lanolin Nipple Cream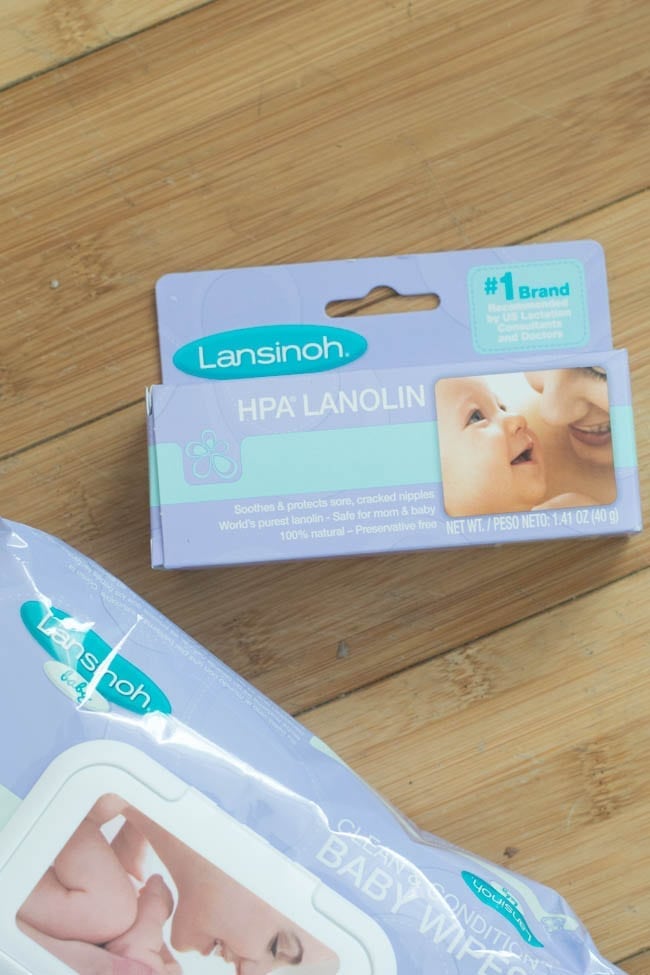 If the new mom is breastfeeding, they NEED nipple cream – especially during the first few weeks. I still use it, and Oliver is 16 months old. This is the brand they usually will give you in the hospital, and it's definitely one of the best.
Hylands Colic Dissolving Tablets
While I haven't had a colicky baby, Jack did cry a lot due to GERD. So I understand how frustrating it can be – these seem like a great option for mom to have on hand in case baby is a bit colicky.
Dixie Paper Plates
I had a friend recently post about things that are helpful to bring new moms, and she mentioned paper plates and plastic utensils. I couldn't agree more! I'm all about making life easier when baby is born, and really, paper plates can help immensely. Pretty sure we ate on paper plates for at least a month after Oliver was born!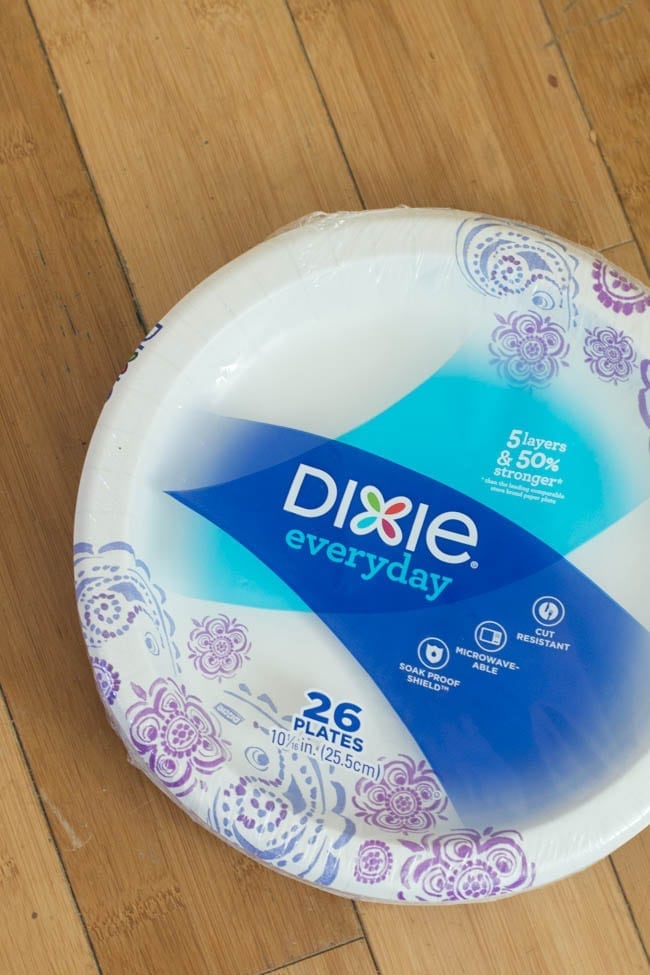 Wet Ones Antibacterial Wipes
I am so paranoid about my babies getting sick (since, you know, they both got RSV), so we always have hand sanitizer waiting nearby when people arrive. These would be great to have for guests, but as well as to quickly wipe down surfaces, siblings' hands, etc.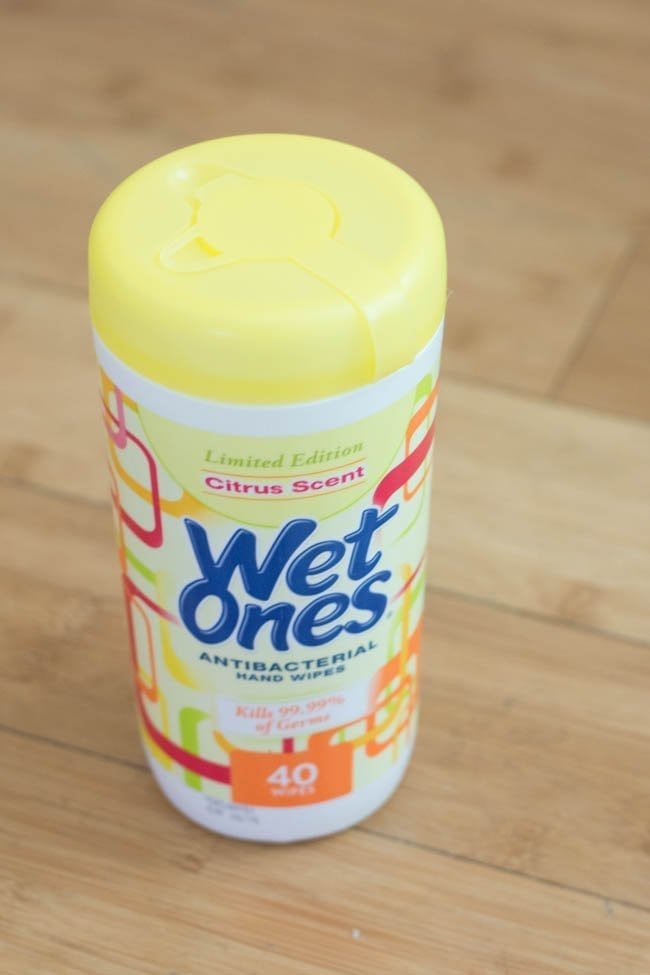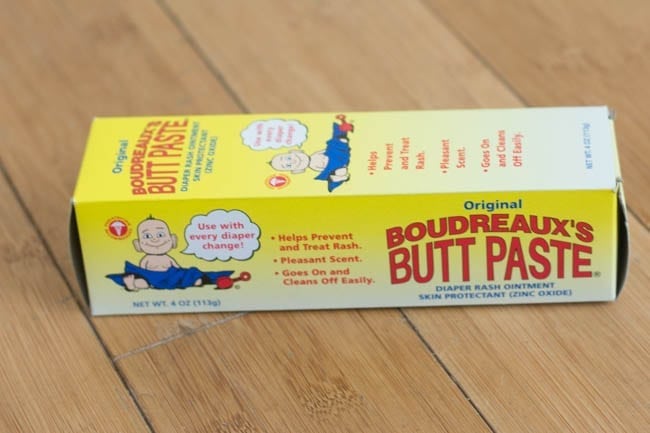 Diaper rash is no laughing matter – and it can cause a baby considerable pain (which typically results in a very unhappy baby). Butt paste is the best of the best!
Journal
I think one of the first things a mom should do is write down her baby's birth story. Having a journal is also a great place to write down frustrations, triumphs, insecurities, etc. I don't write in my journal a ton, but when my children are born, I'm a frequent writer!
Now, before I share the rest of the ideas (there are some good ones!), I am going to share how to get the above items for a great price this month from Rite Aid.
Rite Aid Blizzard Promotion Deals
As I mentioned, I bought several of the items mentioned above at Rite Aid, and they qualify under the Points Blizzard Promotion, which runs from January 29th, 2017 to February 25th, 2017. You get 1,000 Plenti points for every $30 spent on specially marked items, worth $10 in savings.
There are TONS of combinations for what you can get, but this is an AMAZING time to stock up on baby and family products. Here is how I took advantage of the promotion:
Lansinoh Products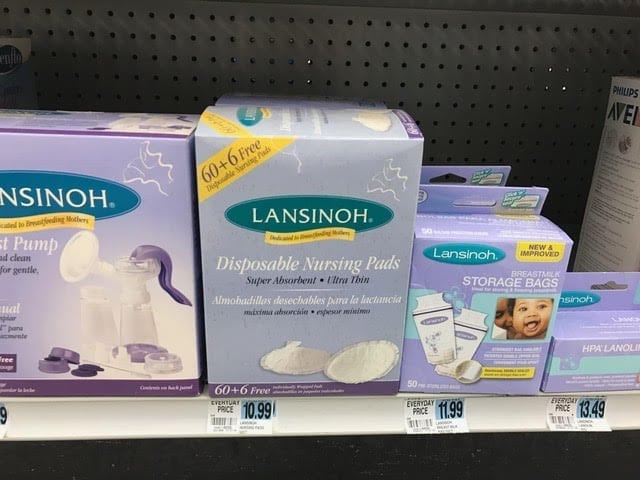 I love Lansinoh – they create such great products for moms! I've used just about everything from their line of products (including their new Smart Pump – super cool). I'm thrilled they are part of this promotion.
I purchased Lansinoh Lanolin Nipple Cream and Lansinoh Wipes.
For even more savings, I could have bought the Nursing Pads, and I would have gotten a more expensive product for free. I also saw that they sold a manual pump – you could buy that and get one of the other items as a bonus item!
Total for Both – $12.99 (Lanolina was $12.99 and the wipes are $3.99. Since the wipes were less expensive, they were the free item item.
Diaper Rash Cream and Hylands
Colic Tablets – $8.49
Boudreaux's Original Butt Paste – $9.99
Total for both – $9.99. (This is part of the Buy One, Get One Free promotion) Other baby product items that are eligible for this promotion and buy one, get one include Hylands, Lansinoh, Boudreaux, Earth's Best, Balmex, and Hydralyte 4Pack
Dove Promises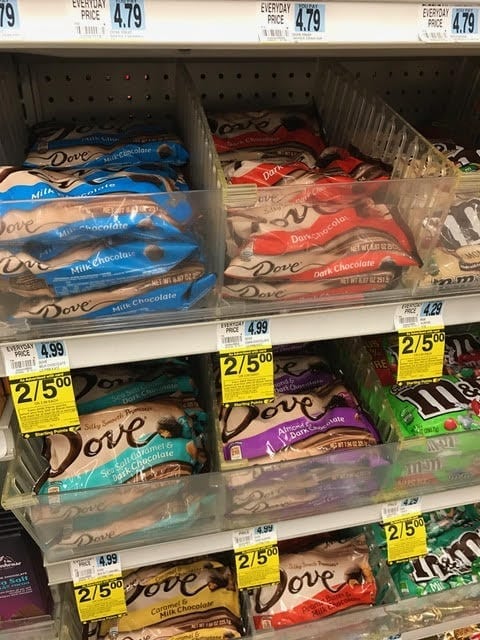 There is a great deal on M&M medium bags, 9.9-11.4 oz Dove, Hershey's, Nestle candies, and Mars Minatures 7.94-12 oz bags – you can get 2 for $5! I bought two packages of Dove Promises (because I needed one package for myself, of course)
Total for both – $5
Dixie Plates and Wet Ones
I bought the Dixie Every day 10 ⅙" plates for 4.99 and Wet Ones Antibacterial Hand Wipes in the limited edition Citrus Scent which were 3.49. These are a part of the Buy One, Get one Free promotion, so the total was $4.99.
$4.99 for both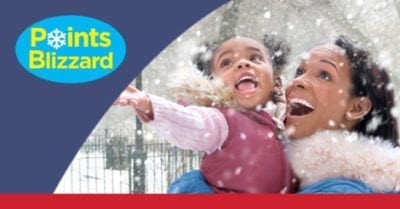 Grand Total (before tax): $32.47 – qualifies for 1,000 Plenti Points (Up to $10 in savings)
Must spend $30 after Rite Aid tier discounts (gold/silver member discounts), but before coupons (including Load2Card)

Disclaimer:

Limit 2 offers per week. In-store and online purchases at

riteaid.com

with

Plenti

card only. 1/29/17 – 2/25/17. 1,000

Plenti

points earned for each $30 spent on specially marked items.

Plenti

is a rewards program. Terms and conditions apply. See

plenti.com/terms

for details.
More New Mom Gift Basket Ideas
Restaurant Gift Cards
When Oliver was born, we were given a few different gift cards to restaurants that had to-go. It was SO nice to be able to order from home and have Forrest go pick it up.
Gift Card to Store with Grocery Delivery/Pickup
I don't know many people that want to take their newborn baby to do grocery shopping (all the germs…ahh!). I love how different stores are creating affordable (sometimes free) delivery and pickup services. A gift card with strict instructions to use it for this purpose would be great!
Lansinoh Nursing Pads
I have tried many nursing pads in my day (both cloth and disposable), and I always come back to Lansinoh. They are very absorbent and thin, and they are readily available everywhere. At Rite Aid, they are available this month as a Buy One, Get One Free promotion with other Lansinoh and baby care products, so it's a good time to stock up.
Even if mom isn't breastfeeding, these can be handy as they wait for their milk to dry up (if it came in). One of my least favorite feelings is waking up soaked from breast milk – I can't imagine I'm alone in that 😉
Bottom Spray
Recovering from child birth isn't always easy. There are a couple of different brands of bottom spray to help with healing stitches and soreness.
Netflix Subscription
You spend a lot of time feeding your baby when they are first born – and Netflix is just the ticket to help you through.
Swaddle Wrap
There are a few different brands, but I loved using swaddle wraps with my newborn – especially the ones with zippers or velcro. When you are exhausted and a new parent, the easier the better. I can't be the only one who never mastered the art of swaddling 😉
Baby Wrap Carrier
I often say that the only way I made it through my children's early months (especially with Jack) is because of my wrap carrier. You can make one for easily, too!
Water Bottle
It's so important for postpartum moms to drink enough (especially if they are a breastfeeding). A fun new water bottle is always appreciated! There's a new water bottle I saw that tracks your water intake, which I think would be awesome for a new mom who can barely remember what time it is!
Magazine
Does your friend enjoy celebrity gossip? Or maybe they are a big fan of learning household tips and recipes? Whatever their fancy, pick up a copy of their favorite magazine. Mom needs some "me" time in the midst of it all!
Kindle Gift Card
Magazines not her thing? If your friend likes to read books, I know that this would be greatly appreciated.