Do you have twins (or more) on the way? Keep reading because we have compiled a comprehensive and informative list of Twin Must Haves to help you prepare for your twins. This is the ultimate baby registry for twins guide that will take all the guess work out for you.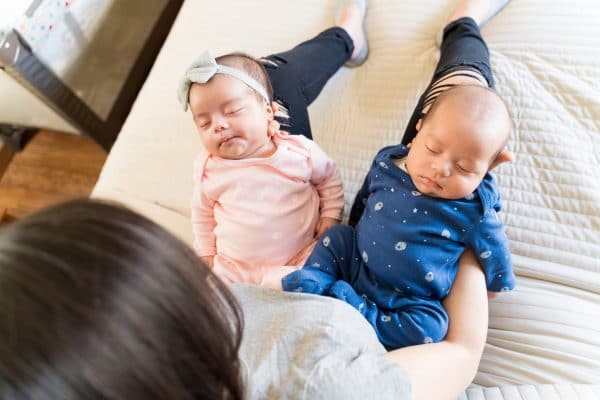 Must-Haves for Twins
So you're having twins?
Deep breath. You can do this.
I'm right there with you expecting twins myself in a few months and I've experienced all the emotions that come along with that exciting news!
My goal is to help other expectant twin moms know what baby items will be most helpful. I know how stressful it can be to prepare for multiples- but it doesn't have to be.
I'm also a seasoned mom- these will be my 4th and 5th babies so I've learned a thing or two over the years when it comes to what you actually need and what is all hype.
Don't waste your money on items you don't really need or waste your time worrying about what to register for- our Ultimate Twin Baby Guide will tell you everything you need to know!
Double Up on the Basics
You are having multiples so that means you will go through some of the basics in double the time.
You won't need double of everything- but these are the items you will want to stock up on or register for:
Diapers– Consider signing up for a Diaper Subscription
Pacifiers– the goal is to minimize germ-sharing between babies so you'll want them to have their own. Consider using one color or design per baby to keep track of whose is whose.
Bottles (if you are breastfeeding, here are our recommendations for the best bottles for breastfed babies)
Bottle cleaning supplies
Clothing
Formula (if you plan to formula feed or supplement)
This post goes over more baby essentials – whether you are having twins or not!
Saving Money
Obviously having twins can be financially difficult, so finding ways to save is essential. If you have friends who have had children, they may be willing to let you borrow or have some of their old gear, clothes, etc.
Facebook Marketplace and Craigslist, as well as second-hand stores like Once Upon a Child, are also great places to find different baby products and clothing to make things a little bit less expensive.
Where to Register
There are so many places to make a baby registry for your babies these days. A lot of stores will even give you a little gift for registering, which is always fun. Here are a few places to consider registering (you can register at all of them if you want!)
Double Stroller with Car Seats
With multiples you will want a double stroller that holds infant car seats. This will make it so much easier to transport them. Think of those first doctor's appointments the first few months of life- being able to put them in their car seat and then directly into a stroller without disrupting them is key.
Some of the highest rated and most popular double stroller\infant car seat combinations are:
Baby Jogger City Select Double Stroller – You can purchase infant car seat adapters that make it compatible with almost any brand of car seat.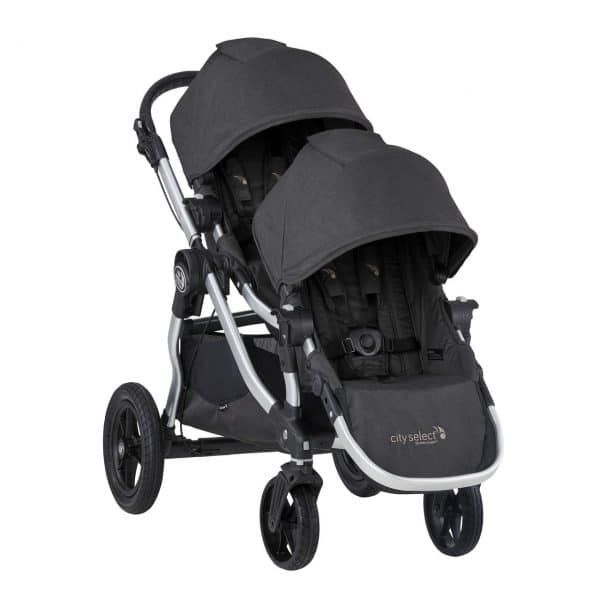 Baby Trend Sit N Stand Easy Fold Toddler Baby Double Stroller and 2 Infant Comfortable Carry Car Seats Travel System Combo– The double stroller's front and rear seats accepts up to 2 infant car seats. Compatible with the included Baby Trend Infant Car Seats
Graco Modes Duo Double Stroller– Accepts two Graco Snug Ride Click Connect Infant Car Seats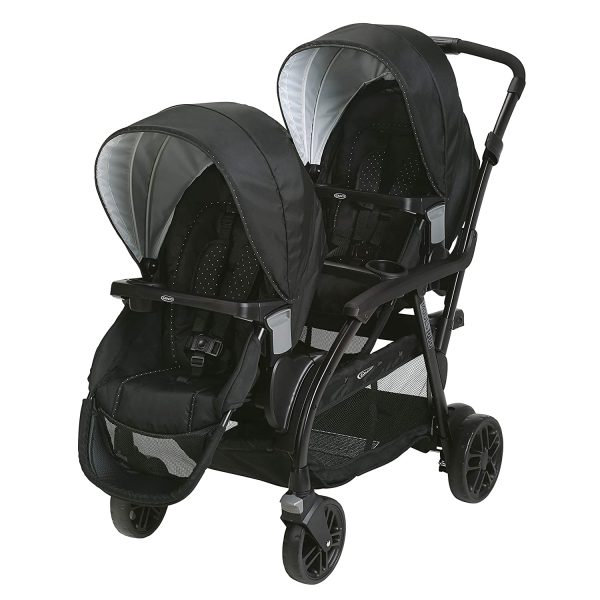 Bouncy Seats and Swings
I remember when I had my first baby we got a bouncy seat and a swing not knowing which one she would prefer. It is a gamble all parents take when purchasing baby gear.
If you have two babies you will want at least two options for putting your baby down.
Since you don't know what your baby will like the most I would suggest getting at least once bouncy seat and one baby swing.
The MamaRoo Swing is a popular item that boasts 5 unique motions & speeds and is a favorite among moms and babies!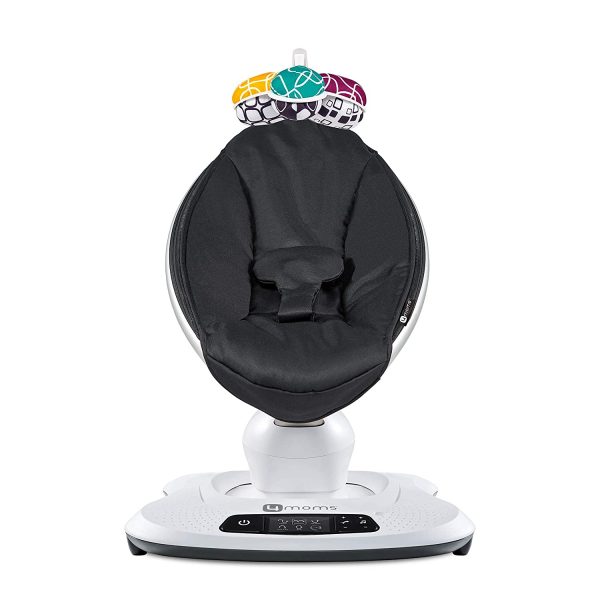 Breast Pump
If you are planning to breastfeed, it may look a little different than it would if you were nursing singletons. I would highly recommend working with an IBCLC from the get go – and if you are new to breasteeding, definitely take Katie's Online Breastfeeding Class. It will get you off to the best start possible!
With that said, a breast pump can become an essential tool for a mother of multiples – if your baby's come early, pumping can be really helpful if they are having trouble eating or latching. It can also help to have someone else helping out with the feedings.
There are tons of different breast pumps out there – you can check your insurance coverage for one here. However, I think the Willow Breast Pump is ideal and amazing for twin mamas. This is a hands-free pump that pumps milk as you walk around. Since you are going to need all the extra hands you can with twins, having a breast pump that is so portable might be a saving grace.
The Willow Breast Pump is $499, but they are often having promotions for it. I would definitely recommend getting the reusable containers rather than the disposable bags, as those will get pricey with twins!
Here are some of other best features:
Hands free – you can wear it in your bra and use it while walking and moving around – no need to be tied down
-It's quiet and works efficiently – no annoying sucking noises
It's spill proof – trust me, spilled breast milk is worth crying over!
It can express up to 20% more breast milk per session
It pairs perfectly with the Willow app to make it easier than ever to track pump sessions, how much milk you've expressed, etc.
You can check out our full review of the Willow breast pump here.
Nursing Pillow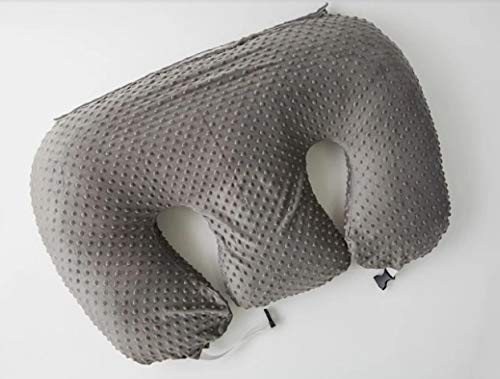 Whether you plan to nurse or not- a twin nursing pillow is a must!
You can use it help you nurse, or to prop your babies up to bottle feed. You can use the pillow as they grow, too. So it is definitely a baby item that you won't outgrow quickly.
The Twin Z Pillow is a six-in-one nursing pillow that is perfect for breastfeeding, bottle feeding, tummy time, support, infant reflux, pregnancy pillow, and a toddler pillow.
Diaper Pail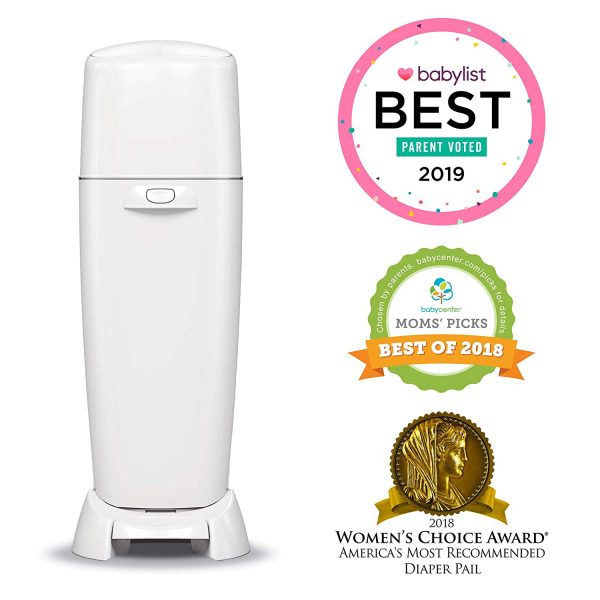 Would you believe that I have never owned a diaper receptacle? With our oldest three we just immediately wrapped messy diapers up in a grocery sack and took them right out to the trash bin. Maybe that's how you've always done it, too.
But something tells me with twins it will be way more convenient and practical to purchase a Diaper Genie.
With multiples you will be changing double the diapers and going in and out of the house and going through grocery sacks just doesn't seem like a good way to spend precious time.
There are no shortage of diaper pails available but the Diaper Genie has been around for a long time and is readily available online and instore just about everywhere.
Baby Carrier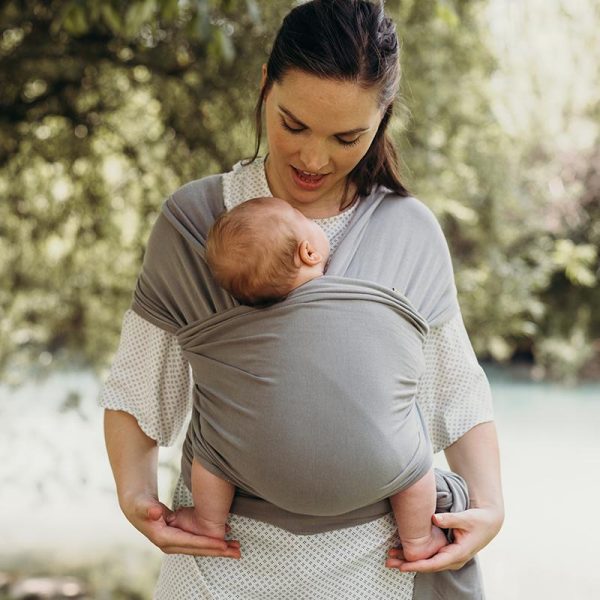 Babywearing is a great way to free up your hands – and when you have twins, that is essential!
If you are a fan of babywearing you will love the Boba Wrap and Boba Carriers.
They have so many different prints and styles avaiable that you will be able to find exactly what you are looking for. The stretch wraps are REALLY stretchy, so they are great for tandem babywearing.
There are so many benefits of baby wearing. A few include:
Strengthens the bond between parent and baby, as you maintain a closeness throughout your day,
Lets moms discreetly breastfeed on the go.
Promotes neural development, respiratory and gastrointestinal health, and aids in balance
Aids in baby's development, both physically and emotionally, including promoting early language development
Decreases risk of SIDS and flat-head syndrome.
Allows you to be "hands-free" to get stuff done while still holding baby
With twins, you will definitely have your hands full which is why baby wearing will be essential. This is one of those products that will be worth purchasing two of. One for mom and one for dad, grandpa, aunt, uncle or friend.
The Boba brand has a simple wrap and also carriers so you can choose which one you prefer. If you are having twins you could purchase one of each and switch off between babies so they each get to experience both of them.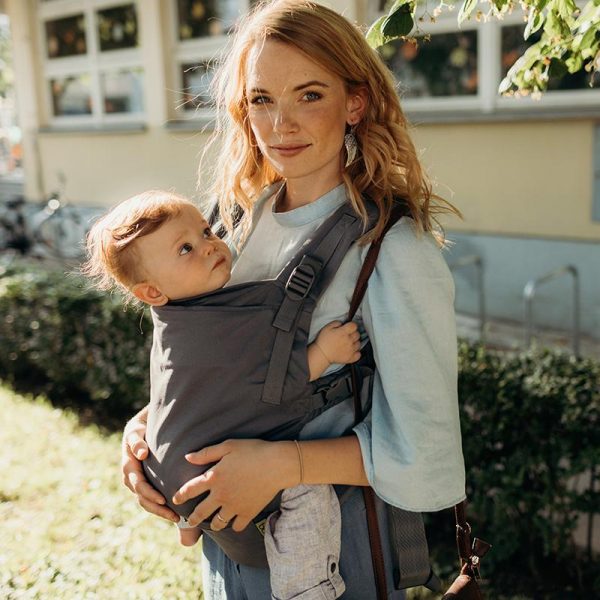 Both the wrap and carriers are made from newborn stage and up, too so you don't have to wait to begin using it.
Sleep Sacks and Swaddles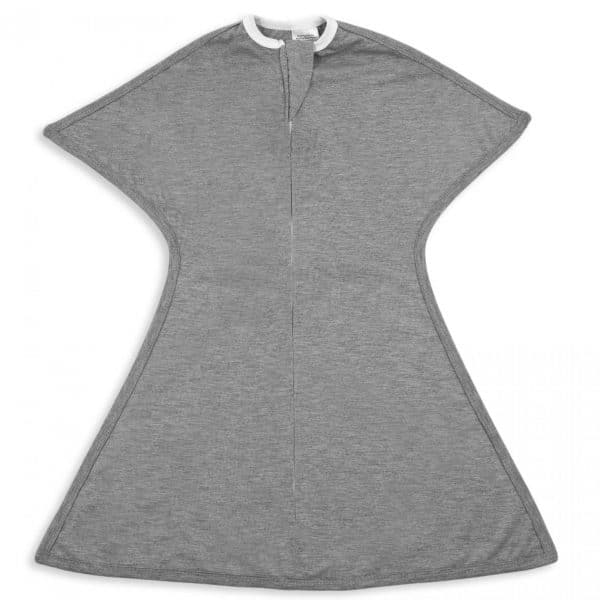 Sleep Sacks have been around for a while but they are definitely a must have for any baby- whether it is a singleton or a twin! There are a lot of great options out there – here are a few to consider:
The Sleep Sack from Sleeping Baby is perfect for newborns on up. They have several different styles for different ages that come in a variety of prints.
How they work:

What they Offer: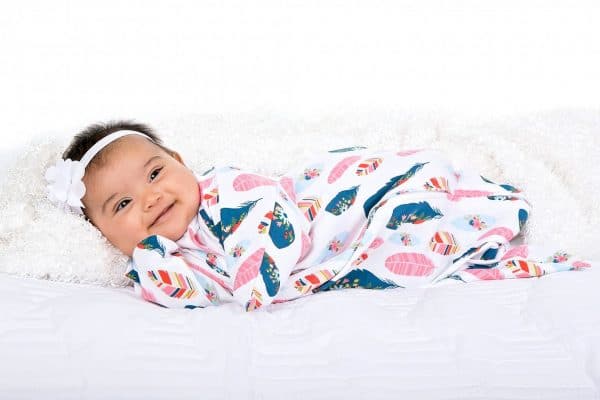 Newborn Swaddles– $24.95 for one
Swaddle Transition- $34-38 for one
Pajamas– $34-38 for one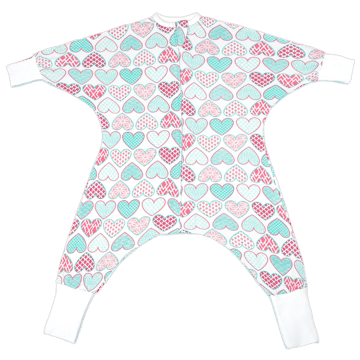 Be sure to check their website as they usually have items on sale or offer different coupon codes. You can purchase their swaddles in bundles which is a must for twins because you are buying for two!
The Dreamland Baby Sleep Sack is another one to consider. It's pretty expensive, but Katie had amazing results with it with her son – they have some bundle deals, too, which is great for twins.
Diaper Subscription
As mentioned earlier- you will want to double on diapers, wipes, etc.
One easy way to do that is to sign up for a diaper and wipes subscription.
We have a great post that will walk you through THE best diaper subscriptions out there.
The 6 Best Subscription Diaper Services – With Every Budget in Mind
Baby Monitor
As much as you'd like to be- you most likely won't be able to have your eyes on your baby 24\7 and twins make it even harder!
Having a baby monitor that allows you to see both babies at the same time is a must!
Here are a few top monitors that would work well with twins:
VTech VM321-2 Safe & Sound Video Baby Monitor with Night Vision and Two Cameras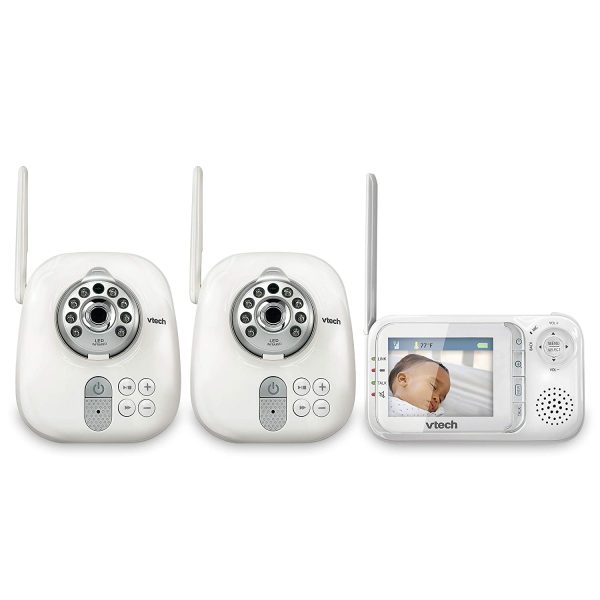 Cost: $112 on Amazon
This configuration includes one parent unit (monitor) and two baby units (cameras)
When you charge the battery pack initially or it has not been used for a long period of time, charge it for 12 hours continuously. It takes longer to charge the battery when the parent unit is turned on.
Comfort your infant with the 2-way talk-back intercom or choose to play one of five preset lullabies
Adjustable camera lens – the baby unit camera angle can be easily adjusted, ensuring the best view of your baby
Wall-mountable – the camera includes a wall-mount bracket to easily attach to a wall
Babysense Video Baby Monitor with Camera and Audio, Two HD Cameras with Remote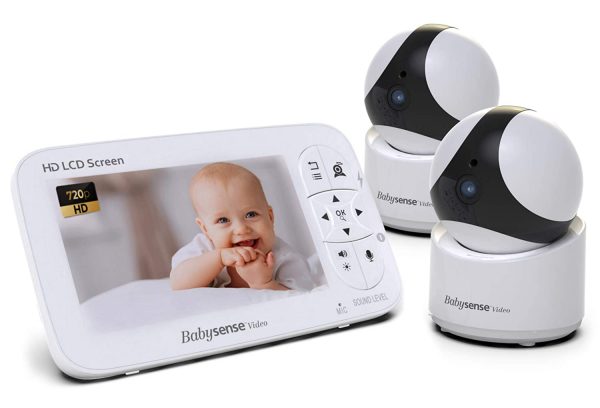 It comes with two cameras, so whether your twins are in different rooms or the same room — this monitor will work for your needs.
Cost: $170 on Amazon
SOOTHE & COMFORT YOUR BABY: Use the two-way audio or the programmed lullaby sounds to calm your baby remotely. Watch your kid in the nursery 24/7, thanks to the IR night vision of this high-end portable baby cam monitor.
NEVER MISS A SINGLE MOMENT: We use a novelty battery and power-saving mode for auto-activation of the monitor based on the sound of your baby. Enjoy the interference-free connection from your large screen and wide-angle panning baby monitor with camera and audio.
Infant Optics DXR-8 Video Baby Monitor with Interchangeable Optical Lens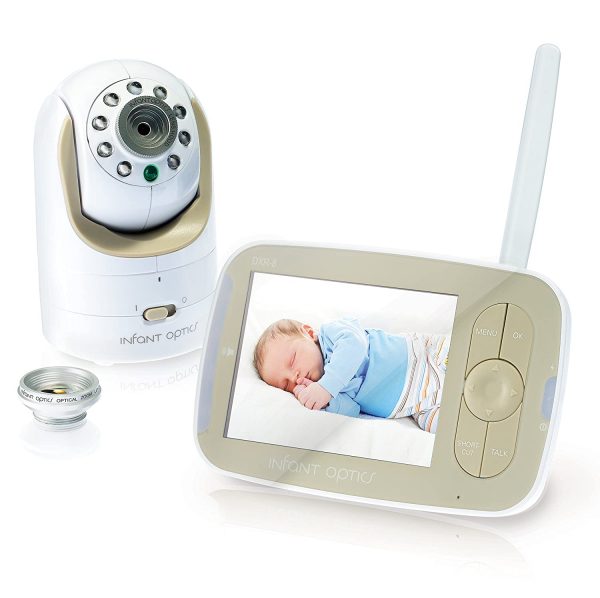 The Infant Optics allows you to see the entire nursery with the wide angle lens to help you see the entire nursery. Or consider purchasing additional cameras.
Cost: $165 on Amazon
2020 AWARD WINNER: Babylist Best Baby Monitors of 2020 *(awarded on January 8, 2020)
PERFECT SIZE & WEIGHT RATIO – no large batteries to power energy-hungry large screens. The DXR-8 is light-weight and portable, designed for true mobility around the house. 10-hr battery life on power-saving mode, 6-hr with screen on
FULL VIEWING CONTROL – The DXR-8 is a baby monitor with camera features such as pan/tilt/digital zoom and interchangeable lens. Fit the zoom lens to see even closer, or zoom out with the wide angle lens. Expandable up to 4 cameras
Sound Machine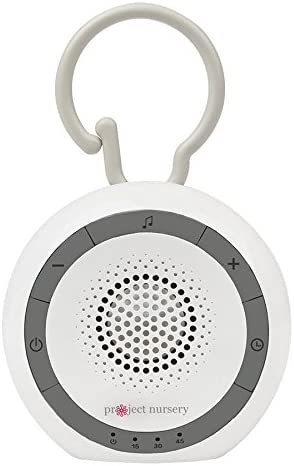 A sound machine might just be your saving grace when it comes to nap or bed time. You can begin using it right away to help them sleep and to block out unwanted noise.
If your babies are sharing the same room you will only need one and while you can buy an expensive sound machine you can find some inexpensive ones that do the job just fine, too!
Another option would be to put an Alexa in your baby room. Simply ask Alexa to play "white noise" "ocean sounds" "rain storm" or "heart beat" and it should do the trick!
One of our favorite purchases has been a portable sound machine. They are cheap, small and portable- meaning you can take them on the go.
This one from Amazon is less than $15 so you could buy two and not feel like you are breaking the bank. Throw it in your diaper bag, in your stroller, place safely in your child's car seat or just have a spare for when your baby is sleeping when you aren't at home.
Amazon or Target has a great selection of sound machines so be sure to browse around to find the perfect one for you!
Twin Bassinet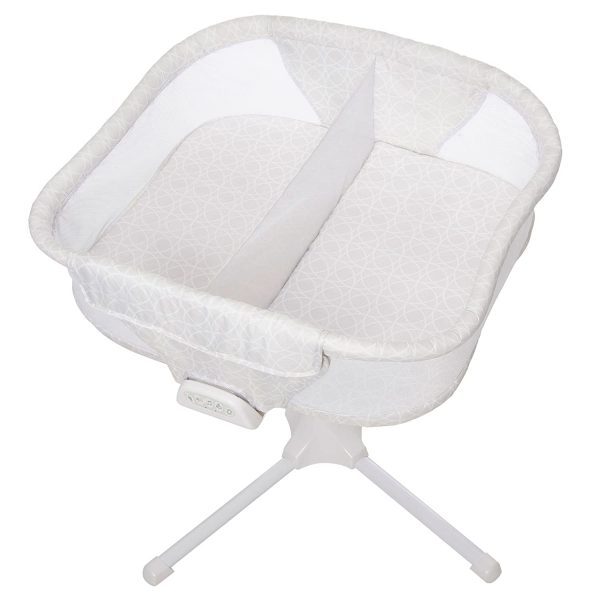 How you decide to sleep your baby is a very personal choice.
Some parents choose to go from the hospital straight to the crib while others may want to keep babies close by those first few weeks or months.
If you are looking for a bassinet for your twins then you will want to check out the Halo Bassinet Twin Sleeper.
Cost: $470 on Amazon
Perfect sleep solution for families expecting twins; mesh walls offer maximum breathability (and visibility) and provide your twins with the togetherness they crave, while ensuring the safety of separate sleep spaces.
Swivels and rotates 360 degrees to bring either of your twins to you for close, safe sleep and to make getting in and out of bed hassle-free.
Patented lowering bedside wall allows you to tend to both of your babies from bed. Wall can be locked in the upright position, if desired.
Soothing Center includes nightlight, two levels of vibration, three lullabies, three soothing sounds, and a back-to-bed reminder
Includes:
two waterproof mattress pads
two polyester fitted sheets
two 100% cotton fitted sheets
A less expensive option is the Simmons Kids By The Bed City Sleeper Bassinet for Twins – Adjustable Height Portable Crib with Wheels which costs about $170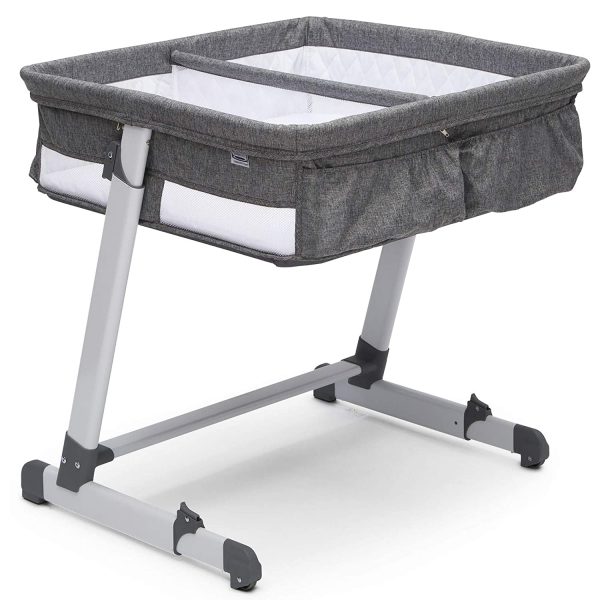 Crib and Crib Mattress
Having twins often means you will want or need two cribs.
One twin mom friend of mine mentioned that she slept her babies in one crib for the first couple months. She swaddled them and placed them in the crib side by side (with ample space between them) and that seemed to work great. Of course, eventually they will get too big to share a crib so you will most likely be on the hunt for two cribs.
Shopping second hand is a great way to save money. Craigslist or Facebook Market Place are both great places to look. Do your research first and make sure the cribs being sold haven't been recalled and still meet updated safety standards.
Used cribs are one thing- but used mattresses is another. Getting a new, never slept on crib mattress was important to us and it might be for you, too.
Newton Baby is the #1 rated baby crib mattress and is the only 100% breathable and washable crib mattress out there.
In independent testing, Newton scored highest among its peers for breathability and lowest in suffocation risk.
The only washable mattress on the market. And with no foam, latex or adhesives, Newton is hypoallergenic, and free of off-gassing.
With the perfect combo of cushy firmness and the right level of air circulation, babies get their best sleep ever. Bye bye sweaty backs.
Check out their selection of mattresses here
Here is a little video of us unboxing ours:
For Mom
Now that you are prepared for babies it is time to think about mom! Yes- you! You've spent the last nine months carrying your babies so you deserve a little pampering, too!
No matter how many babies you birthing consider some of the following luxuries for before and after baby arrives.
Kindred Bravely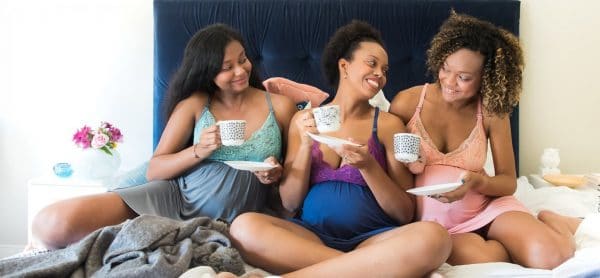 I love all the product Kindred Braverly sells!
Their shop is for every stage of pregnancy and beyond. From nursing bras, maternity lounge and sleepwear, hospital gowns, robes, and underwear for pre and post-pregnancy (and much more!) they have you covered.
I like to feel comfy and cozy in those last stages of pregnancy and while I'm at the hospital and you will be able to find all that more with Kindred Bravely. So splurge a little and buy a new pajama set or a soft robe and maybe a couple of nursing bras or comfy joggers to get you through those first few months post-partum. You deserve it!
Use the code CC20 for 20% off.
House Cleaning
This is definitely a luxury but totally worth it in my opinion!
If it is within your budget consider hiring a house cleaner for either a one time deep clean- or a weekly or monthly clean.
With twins- you'll be busier than ever!
Our babies aren't' born yet but we decided to prepare by getting a one-time deep cleaning done by a local house cleaning company here in Utah.
Can we clean our own house? Sure! But paying someone else to do it was totally worth it.
Pregnancy with twins is unlike anything- and I haven't been able to get down and clean like I usually do. With a husband who works full-time and has also been taking over most of the household duties we wanted to give oruselve a little break. Which I think is totally fine!
And it was worth it. Schedule it for shortly before your twins are due and decide if it is something you can continue to do moving forward.
We used Koality Home Cleaning which serves Utah and several cities in Idaho and Wyoming. If you are local to any of the cities they service be sure to give them a call for a quote!
Diaper Bag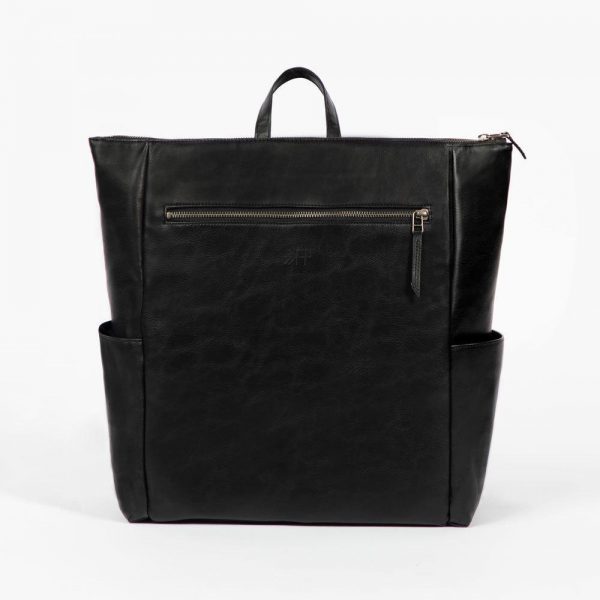 Let's face it- a diaper bag is more for the mom than the baby. And your options are endless!
Pekebuo
Parker Baby Co
Itzy Ritzy
Amazon Finds
Here are more articles on getting ready for baby that you might enjoy: