Heatstroke is a very serious condition that can happen during the hot months of the year when your body temperatures rieses to 104 F or higher.
It can happen to anyone.
As a mother the thought of my children getting heatstroke is terrifying- especially because my children play outside a lot during the summer.
I think the best way to avoid it from happening is to become informed.
I've decided to not let fear get in the way and have chosen to become educated on the condition- knowing what it is, and what the risk factors are- while knowing how to prevent it from happening.
This post was sponsored Auto Alliance as part of an Influencer Activation for Influence Central and all opinions expressed in my post are my own
What is heatstroke
Heatstroke is a condition caused by your body overheating, usually as a result of prolonged exposure to or physical exertion in high temperatures.
Heatstroke can be brought on by intense physical activity, wearing excess clothing, drinking alcohol or becoming dehydrated in hot weather.
While anyone can experience heatstroke, there are several risk factors to be aware of.
Your age, lack of air conditioning, exertion in hot weather, certain medical conditions and medications can all contribute to falling victim to heatstroke.
Complications
Without a quick response to lower body temperature, heatstroke can cause your brain or other vital organs to swell, and cal possibly end in permanent damage.
Sadly, without prompt treatment it can also be fatal.
Prevention
Luckily, there are several ways you can avoid heatstroke- especially in children.
Wear loose fitting clothing
Protect yourself from the sun
Read all warnings when taking medications
Stay in doors during the hottest time of day
Never leave anyone (including pets) alone in a hot car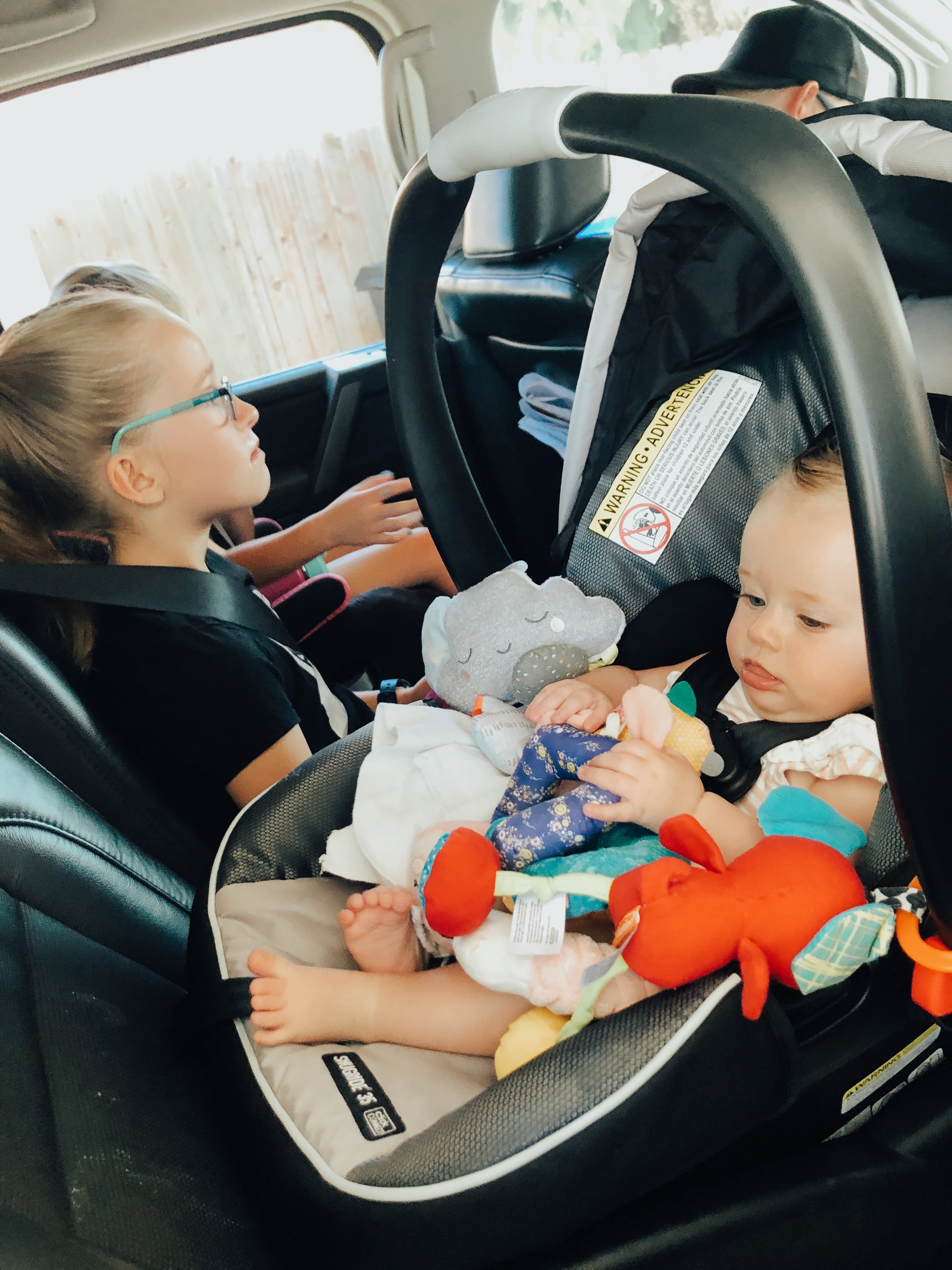 Look Before You Lock: Never Leave A Child Alone in a Car
Every year one too many children (according to data- an average of 37) die accidentally when left alone in a hot car. It breaks my heart to even think about!
Often, kids are being left in a car by mistake. 75% are children under age of two years old and 50% are children under a year old.
This is an important reminder to NEVER leave your child alone in a car- even for a minute!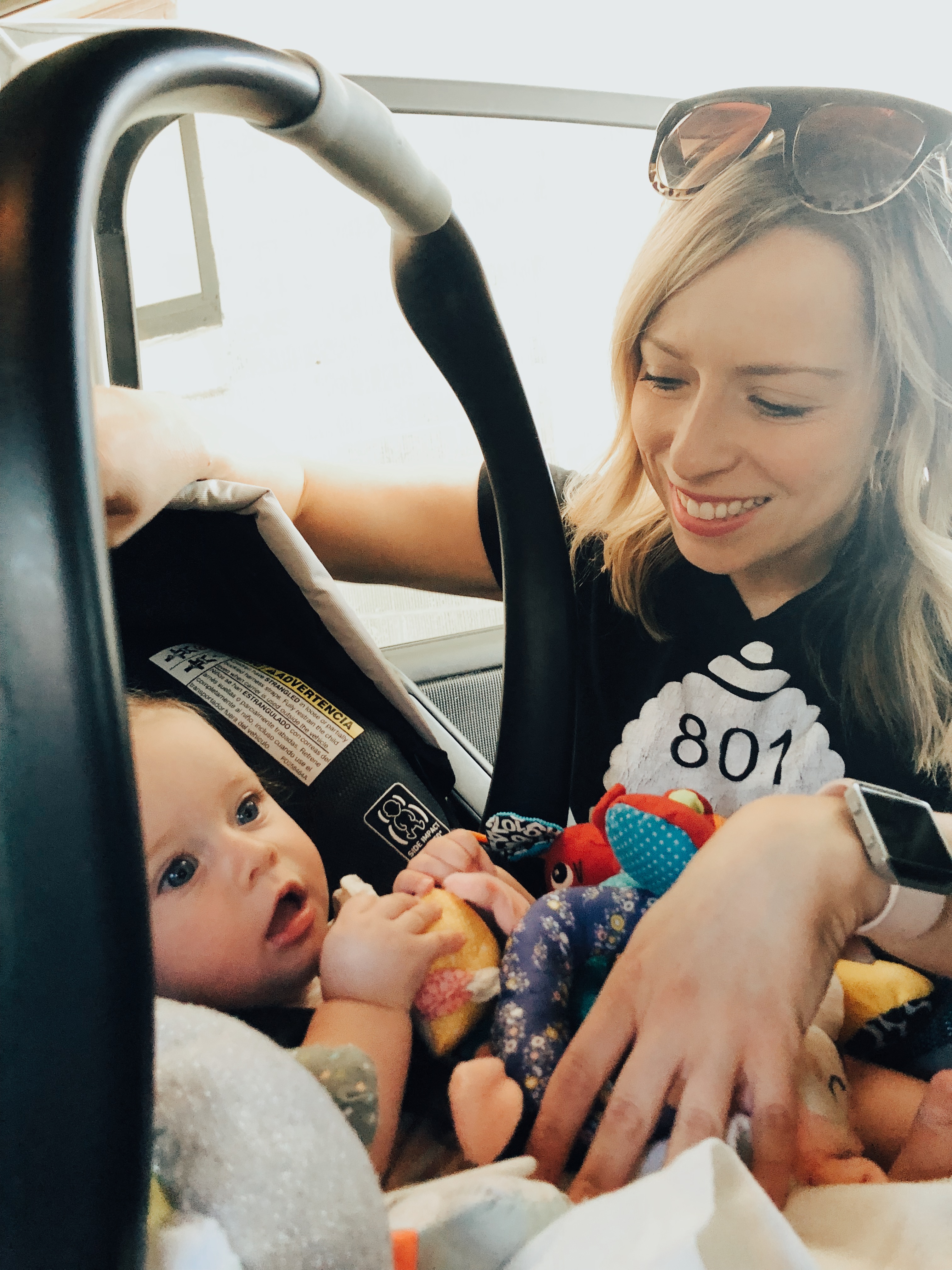 Even when the outside temperature is only 70 degrees, the inside of a parked car can still heat up to 120 degrees ­within just 15 minutes.
And, that's with the windows open. How often do we think "oh, the windows are open, I'll just run inside the store real quick."
Don't do it. Get in the habit now of always bringing your kids inside with you and never leaving them inside the car.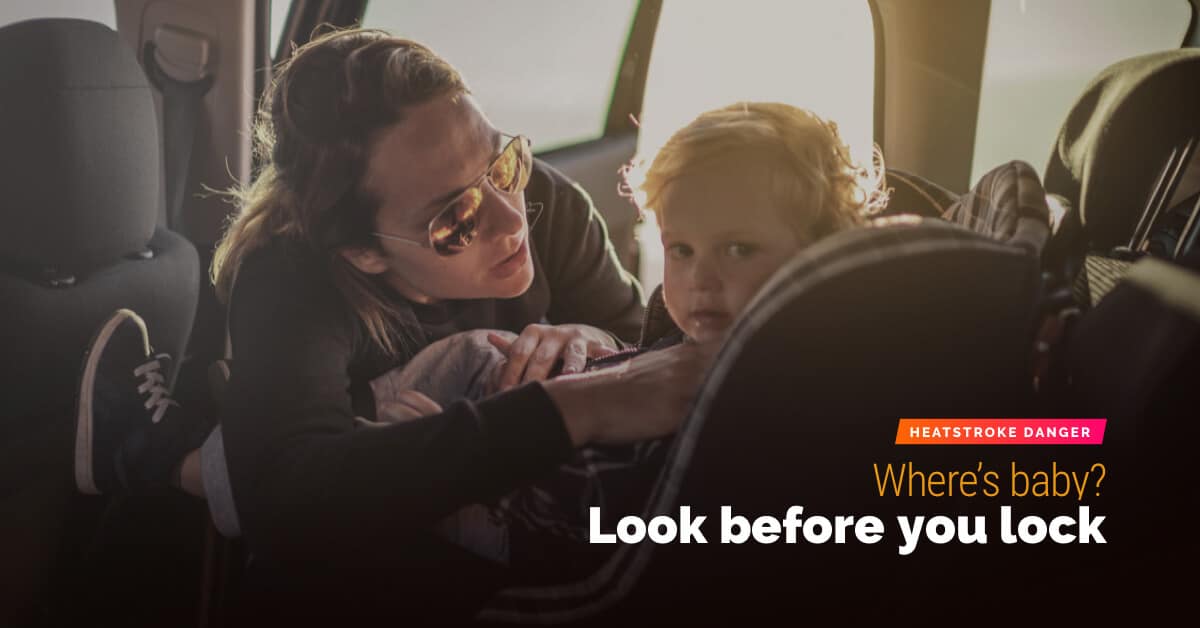 To help raise awareness about the dangers of heatstroke in automobiles, the Auto Alliance has launched campaign in support of the National Highway Transportation and Safety Administration's "Look Before You Lock: Never Leave A Child Alone in a Car" outreach letter.
It's encouraging the public to ACT to prevent heatstroke with the following suggestions:
A-Avoid: Avoid heatstroke-related injury and death by never leaving your child alone in a car, not even for a minute. And make sure to keep your car locked when you're not in it so kids don't get in on their own.
C-Create Reminders: Create reminders by putting something in the back of your car next to your child such as a briefcase, a purse or a cell phone that is needed at your final destination. This is especially important if you're not following your normal routine.
T-Take Action: If you see a child alone in a car, call 911. Emergency personnel want you to call. They are trained to respond to these situations. One call could save a life.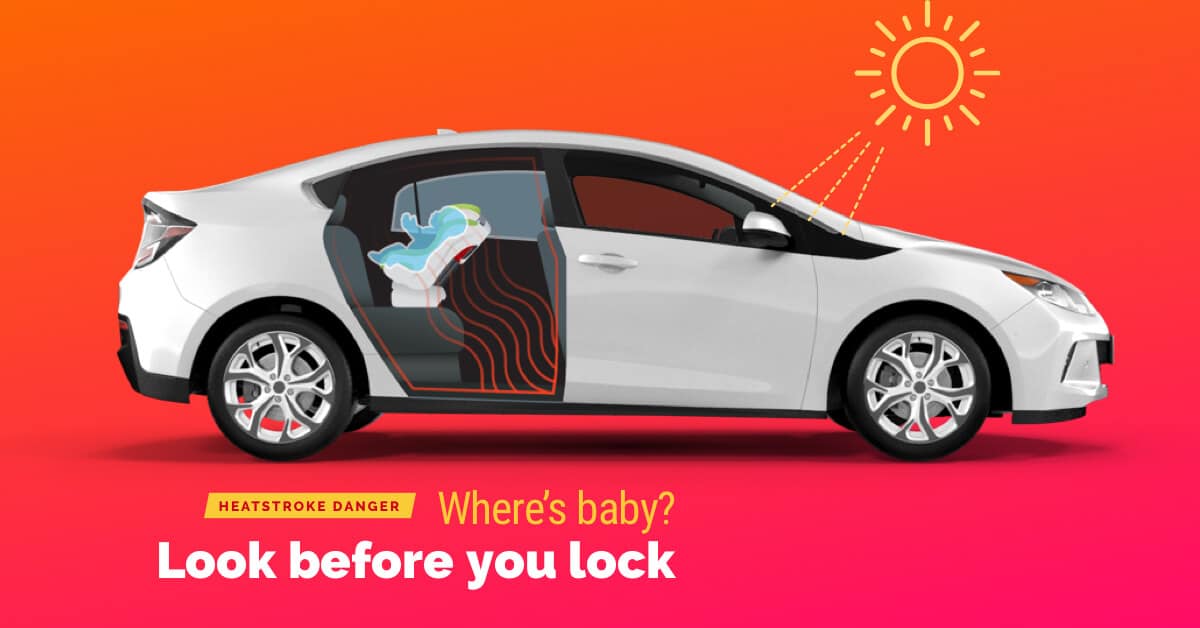 It's scary to think about something horrible happening to our children, which is why I'm so grateful for this amazing program put in place to help us avoid the unthinkable.
Learn more by watching this Auto Alliance Heatstoke Video: