Not sure of what gifts for your baby at Christmas should be? Here is a list of fun and practical ideas that will be perfect for any baby!

Gift for Baby at Christmas
Baby's First Christmas. The most magical day of the year!
Well- it's a milestone, to say the least. Whether it is your first baby or fourth- making your little one's first Christmas special is always worth it.
We all know children under one won't remember the day, what they got or how it was spent- but if you do want to go that extra mile by making sure their stockings are full and present under the tree then we have you covered with some of the best Christmas gifts for babies.
Baby Christmas Gifts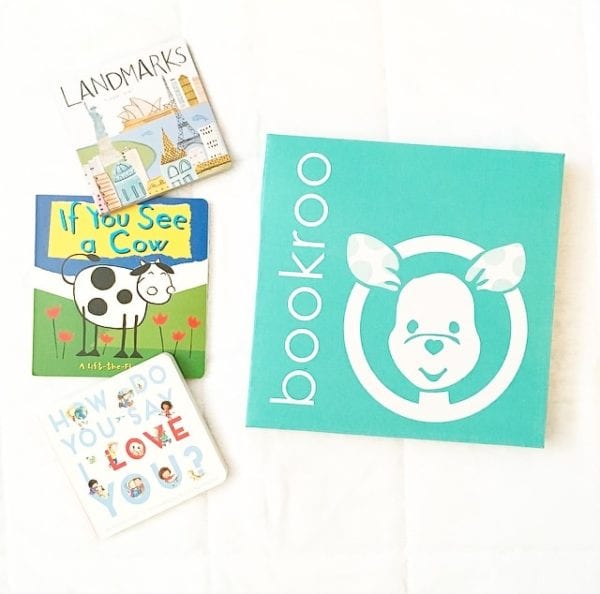 Bookroo is a book subscription company that you can purchase as a gift for someone (think grandparents to grandchildren) or for your personal use (think parents to children). Either way your littles will love receiving a box filled with something new each moth. Start your child's love for reading off right with the opportunity to receive new books in the mail each month.
You choose which box you want- board books, picture books or chapter books. Each month your box will be delivered to your door featuring 3 unique books catered especially for your child!
Price:
Depending on which books you choose and which subscription plan you pick- you are looking at $16.95 a month to $24.95 a month plus $5 shipping.
Month to month plans are available as well.
Through December 31st, 2018, you can get 15% off your subscription order using the code CLARKSHOLIDAY.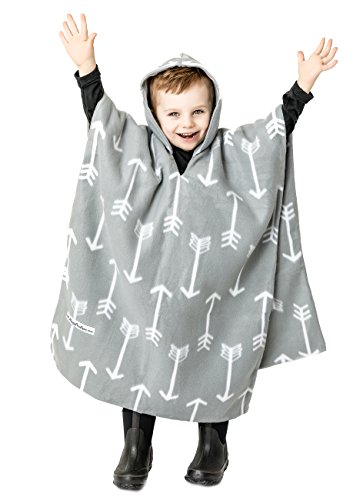 Hopefully you know that you are not supposed to buckle a child in their car seat with their coat on.
That's what the Car Seat Poncho by Birdy Boutique comes in. They are a company that makes fleece ponchos that are officially CPSC and CPSIA safety compliant in the United States.
According to their website: The car seat poncho is recommended by various car seat safety organizations as a safer way for children to travel in their car seats versus wearing thick winter coats, which can add 4 dangerous inches of slack into the harness straps. Car Seat Ponchos do not in any way interfere with the harness and therefore are completely safe and beneficial in the event of an accident. These are uniquely designed by us, moms can't find these prints or fleeces anywhere else! Plus, they have others uses too like for strollers, park visits, chilly evenings, even for the couch as they are the perfect wearable hooded blanket!
The ponchos fit children from 6 months to five years.
Price: $30-$40
Free Shipping for all US orders – buy through Amazon and get free shipping with your Prime account.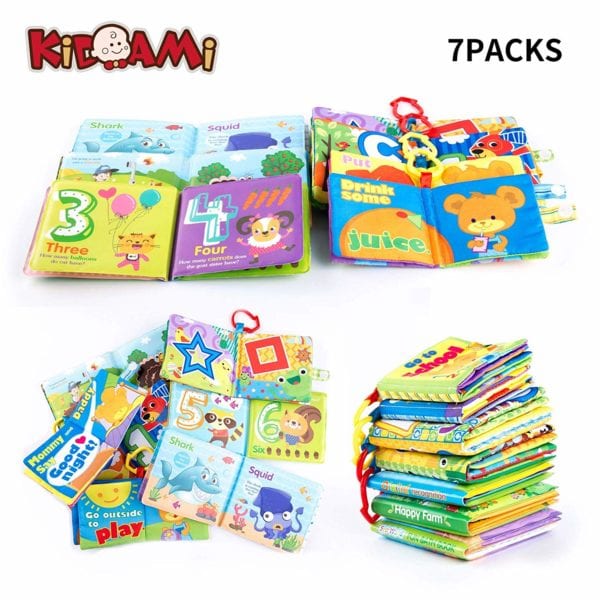 Baby books that are soft and manageable are a must for any little one. They can throw them, chew on them and they won't get bent or broken.
You can find this cute set on Amazon.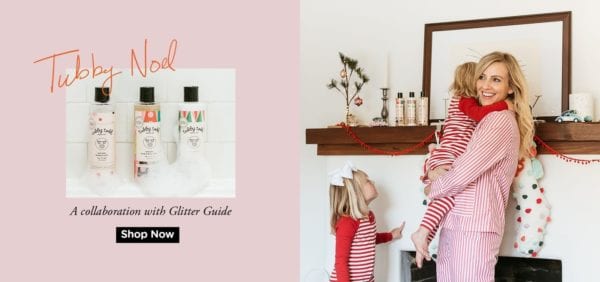 Tubby Todd is a company that sells baby bath products that are made with natural ingredients that are simple and safe.
You can purchase sunscreen, hair and body wash, all-over ointment, bath bombs and more. Their packaging is on point and it is a gift that would be practical for your baby- so you can feel good about it!
They offer individual products, bundles, and subscriptions. Check their website for prices and details.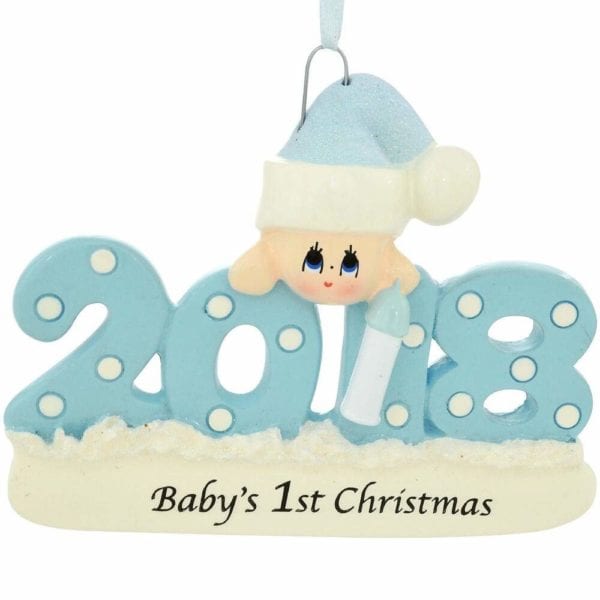 Amazon has tons of "Baby's First Christmas" ornaments.
There are different styles for everyone. Make sure you grab an ornament for your baby's first Christmas- it is a keepsake they will hold onto forever.
Precious Moments also has a really cute one that we LOVE!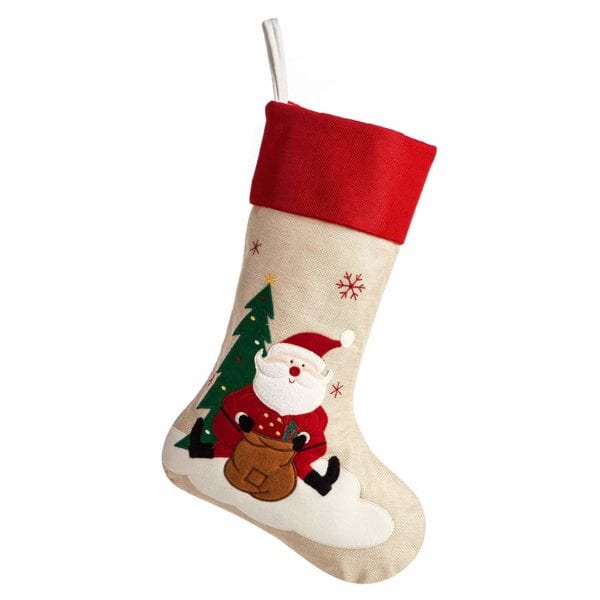 Along the lines of baby's first Christmas ornament is their very first stocking. Find a huge assortment of "first Christmas" stockings on Amazon here or to see all they have to offer in the stocking department click here.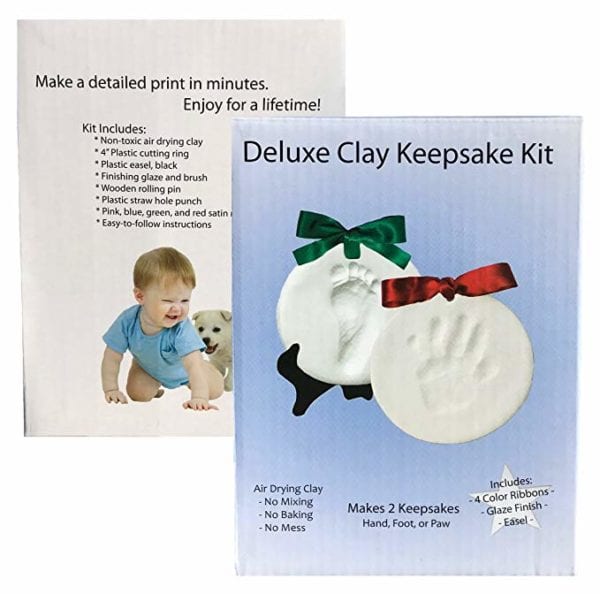 Capture their hand and footprints on their very first Christmas by using this clay keepsake kit.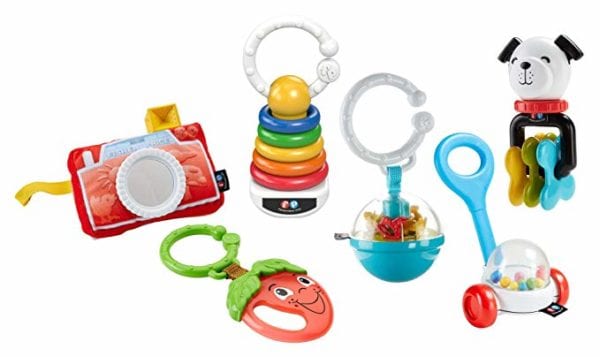 These adorable "throwback" teething toys are so cute! The popcorn popper is especially fun!
Purchase this package you and you have the perfect gift or stocking stuffers.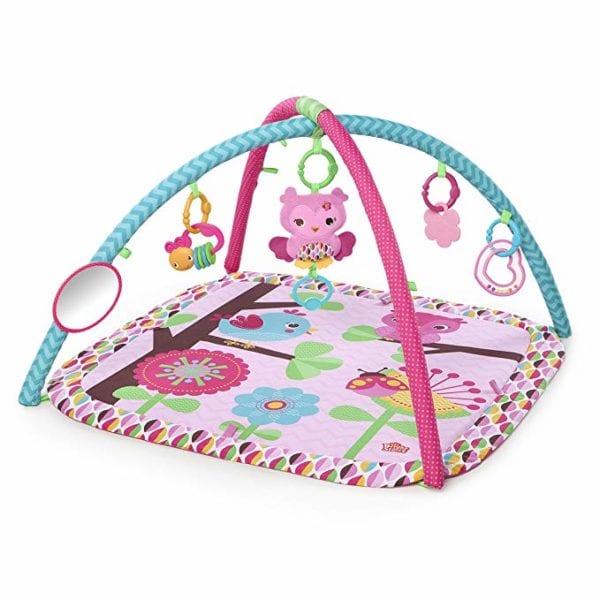 Because your baby is under one on their first Christmas finding practical gifts is so important. If you haven't yet gotten an activity mat consider getting an activity mat- they will love it!
You can find a huge selection on Amazon here.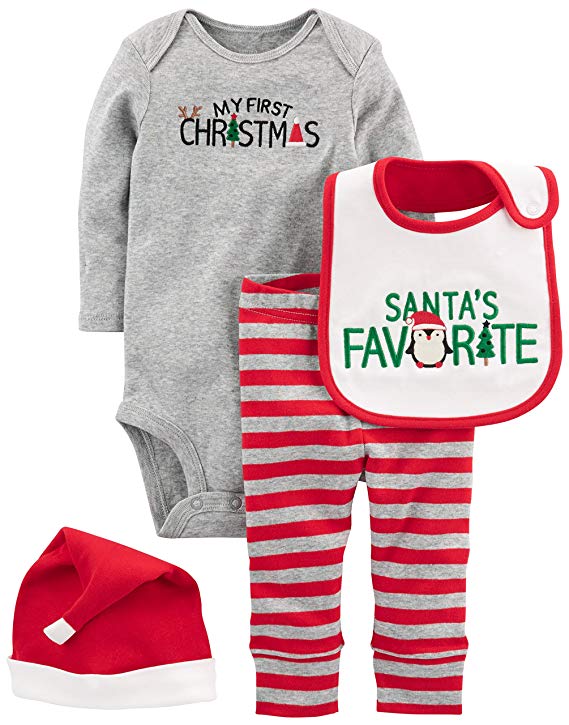 Babies always need PJ's- be sure to add a pair or two into their Christmas gift bag. There are so many "first Christmas" themed pajamas to choose from or non- themed pajamas that will keep your baby warm and toasty!
Check out a selection here. We also really like Burts Bees Baby Christmas PJs!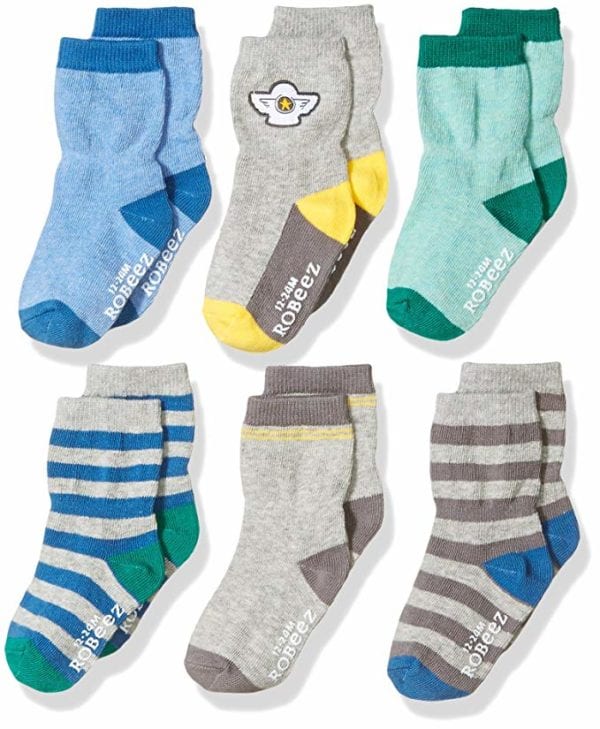 These are THE best socks for babies. They are stylish, functional and great quality.
Check out all their options here.
They also sell the softest shoes for babies, too!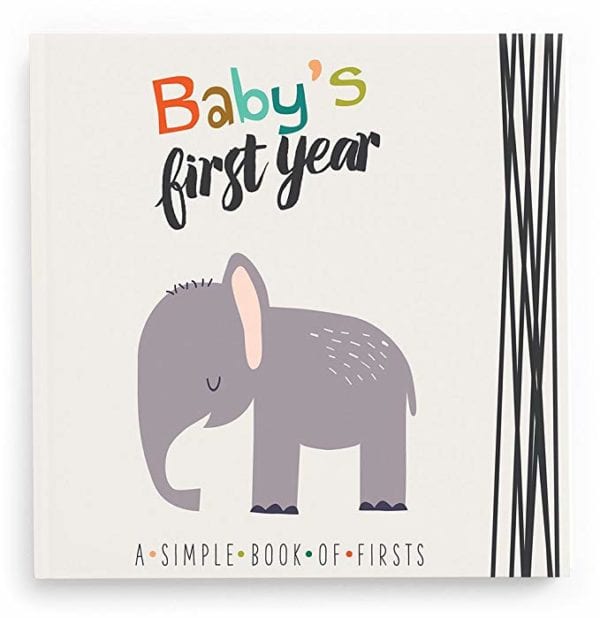 This is a 9X9, 48-page book meant to help you remember your baby's first year.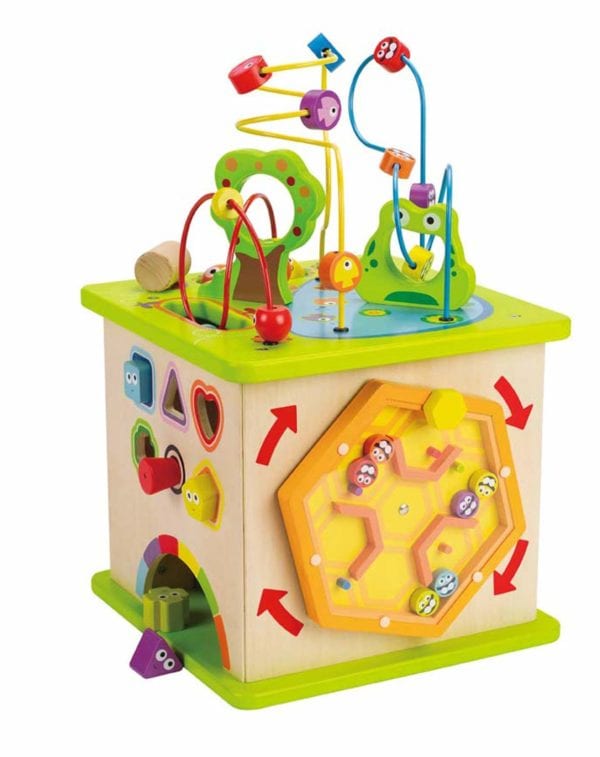 Little ones of all ages will enjoy an activity cube. We love this one because it durable, made of wood and has so many fun things to keep your baby busy with!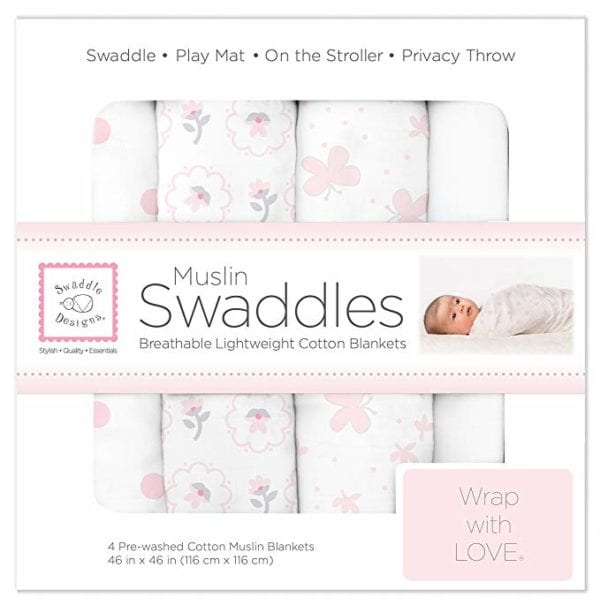 Your baby will cherish their first swaddle for a lifetime. Pick from muslin to knit to cotton from this huge selection on Amazon.
Other Posts You May Enjoy: