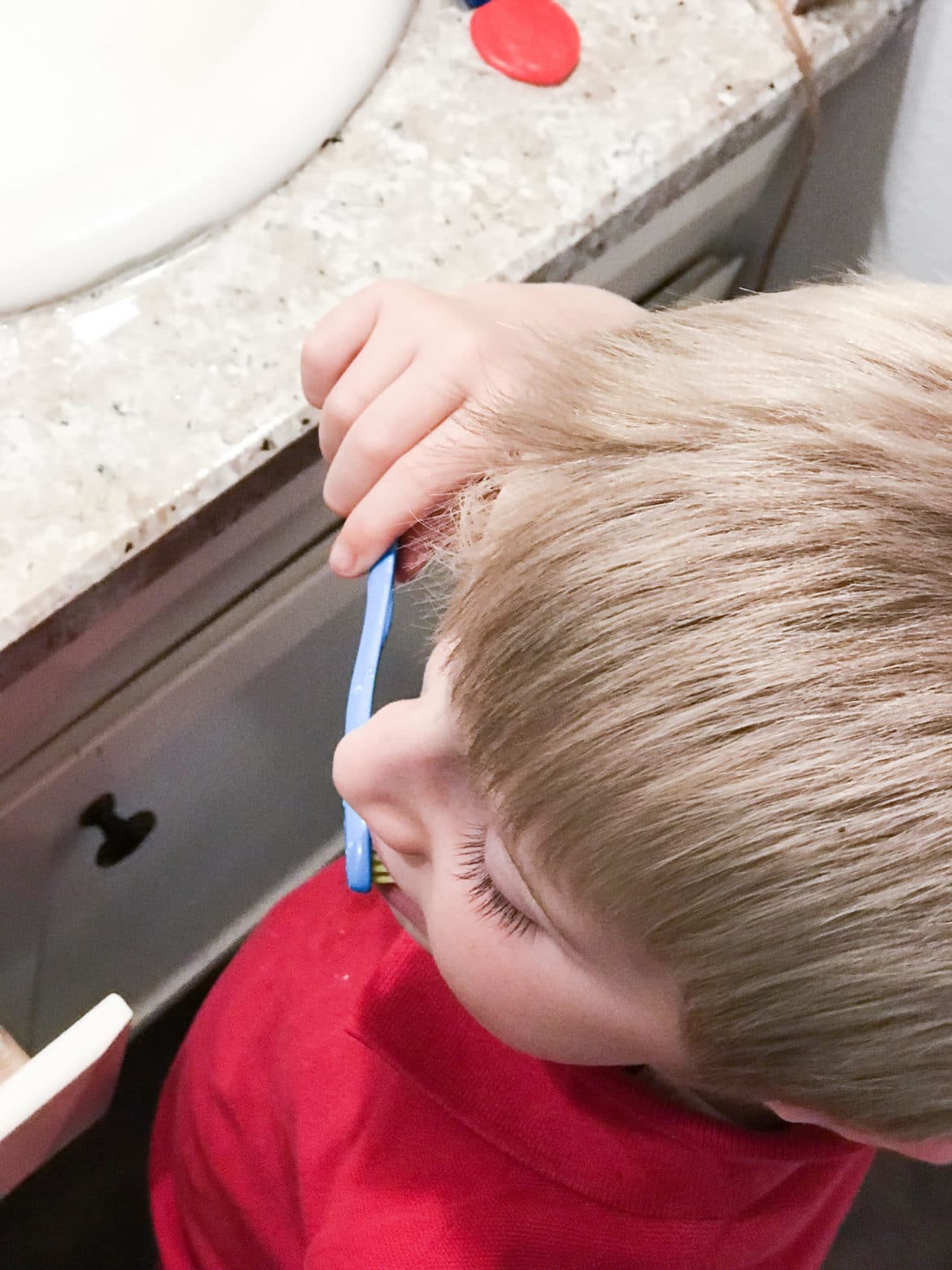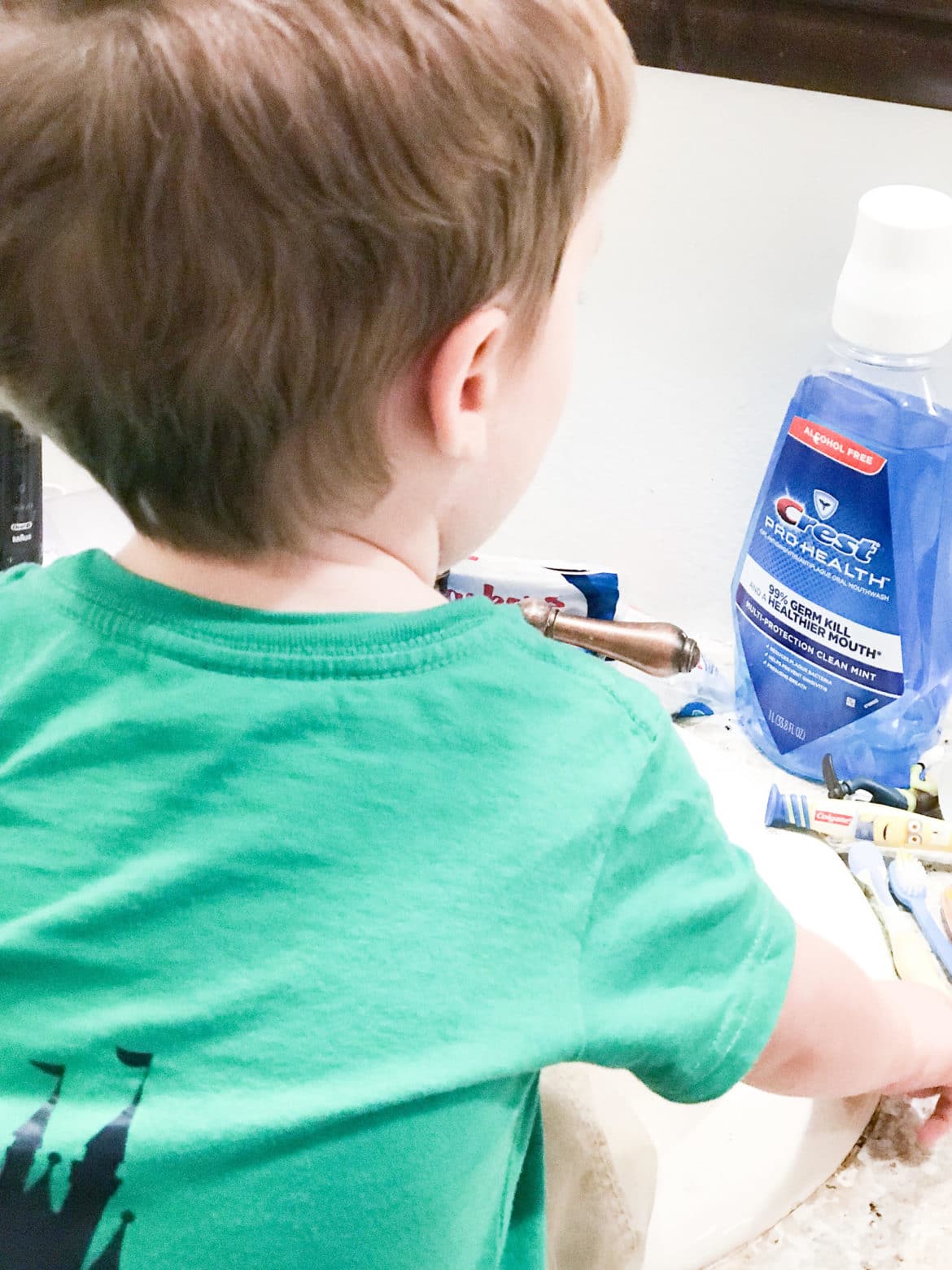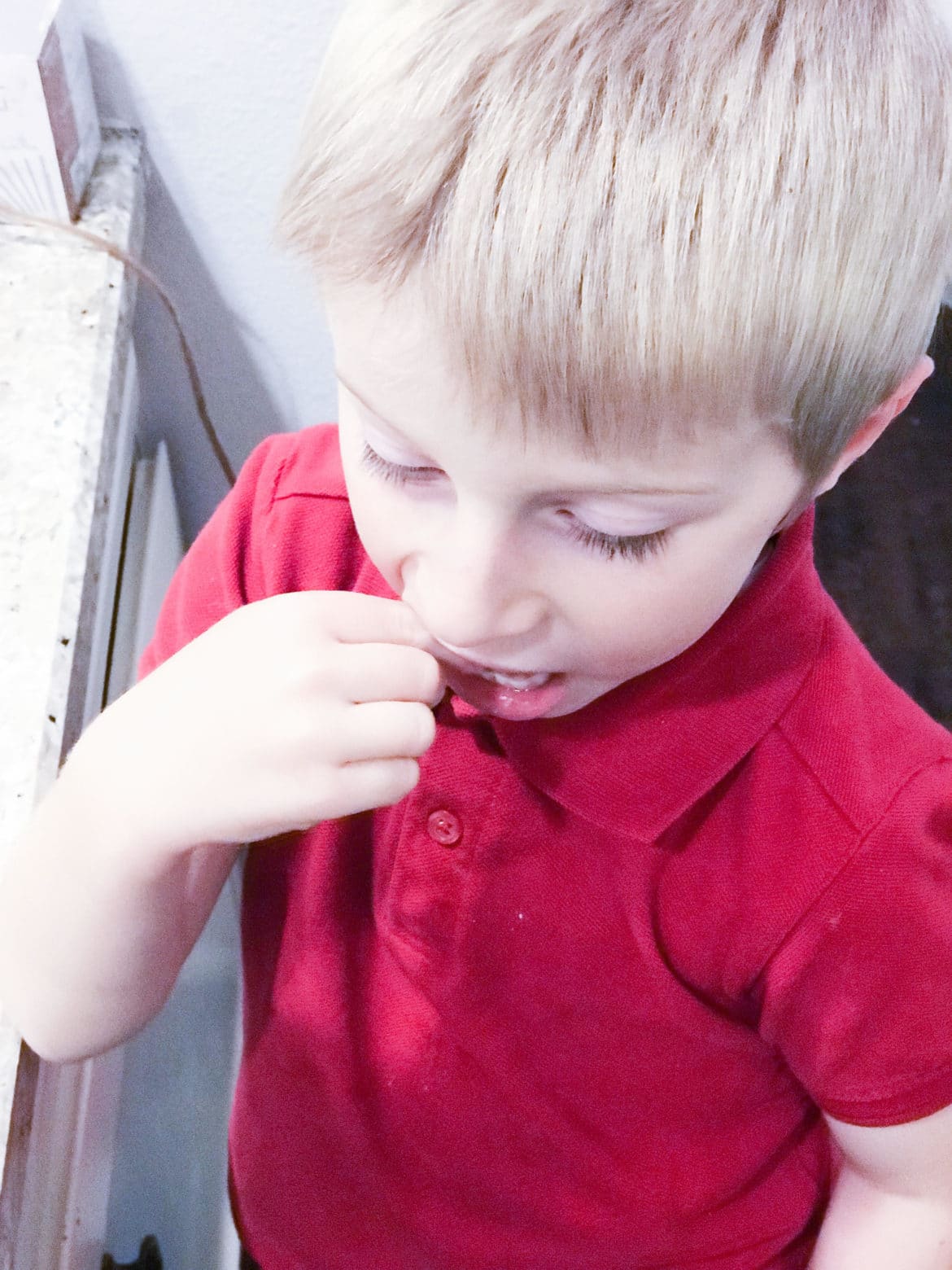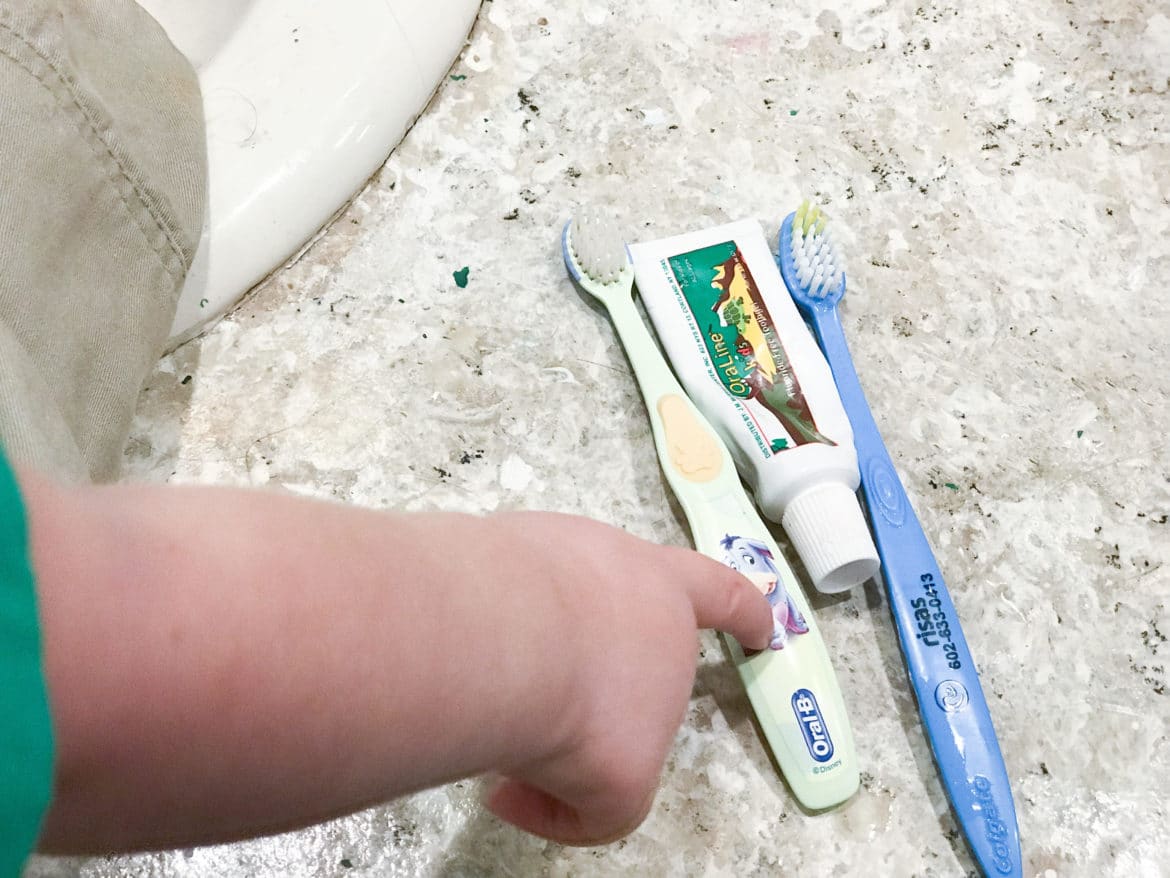 Preventing Cavities in Children
Ah, dental work.
Not only is it miserable for the person having it done, but it is expensive!
Jack has, unfortunately, had more than his fair share of dental procedures done in his short five years of life, so when Oliver was born, I was determined to make sure that wasn't his story.
While a lot of dental-related issues can be attributed to genetics, there are many things you can do to help prevent cavities with your children.
Nearly one in four children under the age of 5 already has cavities. I had a lot of dental problems as a child, and it's caused me grief even into my 20s…so I know how important it is to solve these problems because they can get out of control.
Proper dental care starts early on—baby teeth truly do matter. I think some people get into the mind-set that baby teeth just fall out, and as long as they take care of their adult teeth, it doesn't matter if they have issues as a child.
This is absolutely false, and I think that emphasizing proper care of baby teeth is just as important as well-child appointments at the doctor.
So, today I will be sharing 10 essential tips for proper dental care in children to help prevent cavities. Learn from some of my mistakes 🙂
It starts in the womb
Did you know that your child's teeth begin to develop between the third and sixth months of pregnancy?!
While you obviously can't brush or floss their teeth in the womb, you can help them to develop correctly by getting plenty of nutrients, which starts with eating a balanced diet. Make sure you are taking a high-quality prenatal vitamin as well!
Care for gums before teeth come in
While (most) babies are not born with teeth, it's important to care for their gums before that first little tooth bud arrives. After each feeding, gently wipe down baby's gums with a warm, damp, and soft washcloth.
Don't share drinks, spoons, etc.
I've had issues with my teeth my whole life.
When I mentioned that to my sons' dentist, she strongly encouraged me not to share drinks, spoons, etc. with my boys, because I could very likely transfer that bad bacteria to their mouths, setting them up for a life of cavities as well.
I kind of had to laugh because at that point, my boys had probably drank from my cup a few thousand times and shared many spoons with me.
However, I wish I had realized earlier on that by doing something like this, I could be introducing that cavity-inducing bacteria into their little mouths.
Avoid sugar—drinks, treats, food (fruit snacks)
Sugar is one of the worst nightmares for teeth. Avoiding sugar—especially sticky treats like fruit snacks, as well as fruit juices—can be a great preventive measure for avoiding cavities.
I mean, it's totally okay to give treats every now and then…but the "every now and then" part is essential. There was a period of time where Jack was sneaking tons of fruit snacks (around the time Oliver was born, so give me a break).
He had a lot of cavities in the back of his mouth, in between his teeth, and his dentist emphasized the importance of avoiding sticky, sugary treats. We stopped buying fruit snacks so often, and that was the last time he got a cavity!
Drink water
Water is a great way to clean out the mouth from bacteria, food, and other remnants that may cause cavities. It's sugar-free and can't really harm your teeth. Make sure your child drinks plenty of water throughout the day—especially at mealtime.
Avoid giving bottles with milk or juice at bedtime
Have you ever heard of baby bottle teeth rot? It's a real and serious problem for some children. If you give your child a bottle at night—even if it has milk or formula in it—the liquid can pool in their mouth, which can lead to lots of cavities.
Definitely do not give them juice in a bottle (or ever, if you can avoid it).
Sealants
Sealants can be put on your child's teeth to help fix small problems and prevent bigger ones from happening. Definitely discuss this possibility with your child's dentist—especially if they seem to be prone to cavities.
Regular dentist visits
One of the keys to preventing dental problems is just going to the dentist regularly.
If the dentist spots an issue early on, they can give recommendations and take steps to make sure the problem doesn't get bigger.
A baby should visit the dentist either when they get their first tooth or by their first birthday.
Most dentists won't do an intense workout—unless there are very obvious issues. But it can be a great way to get them started off on the right foot.
The dentist we take our boys to has special visits for children under three—they are very gentle and non-invasive, which I appreciated. Make sure your kids go to the dentist every six months. Catching a problem early is crucial!
Floss
Flossing is so important! Oliver's dentist actually said she feels flossing his teeth is the most important thing we can do, because they are SO close together. All of Jack's cavities have been in between his teeth as well, which probably could have been reduced by flossing.
Twice daily brushing
It's important to have your children—even your little babies with teeth—brush twice daily for about two minutes.
Obviously, when they are younger this can be more difficult. However, as they get older, you can make sure they are going for two minutes. There are fun toothbrushes that will help your child keep track of this, as well as mobile apps…or just a simple timer will do!
Make sure you supervise your child—our dentist said to supervise until our kids turn about eight. Jack is good about brushing his teeth, but sometimes I notice he doesn't really do more than just brush the front of his mouth, so I try to watch him to make sure he is getting every nook and cranny.
OR you can use a rice-sized dot of fluoride toothpaste on their toothbrush. If you just use a smear of fluoride toothpaste, it should spread out on the toothbrush and prevent too much swallowing.
I know I was worried about if this would harm Oliver, but when you follow the correct guidelines from for your child's age, it shouldn't be a problem. Fluoride toothpaste is recommended for babies and toddlers by the American Academy of Pediatrics, the American Academy of Pediatric Dentistry, and the ADA.