Bringing home a new baby soon? Here are all the newborn essentials you will need to make it through those first few months.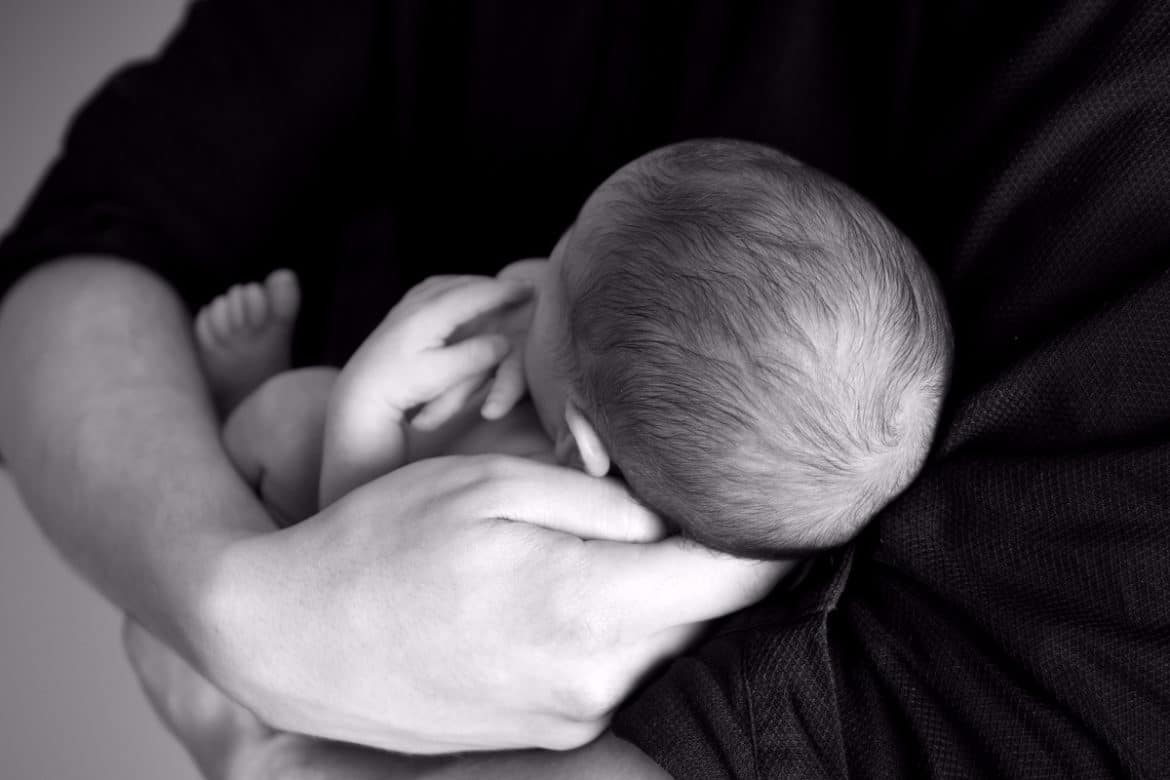 Newborn Essentials
There are a lot of "baby essentials" list out there – in fact, here's mine!
However, babies change so much over the first year – and they have different needs at different times…it can be hard to know what items you need right away and which ones can wait.
So, I thought I would share some of my favorite newborn essentials. Really, you don't need a lot…but it's good to know what's a necessity and what is more just helpful to have.
Here are the items I think all new moms and dads should have on hand when their little one comes home! Keep in mind that when I say newborn, I am referring to about 0-3 months after birth.
New Baby Products
New Baby Clothing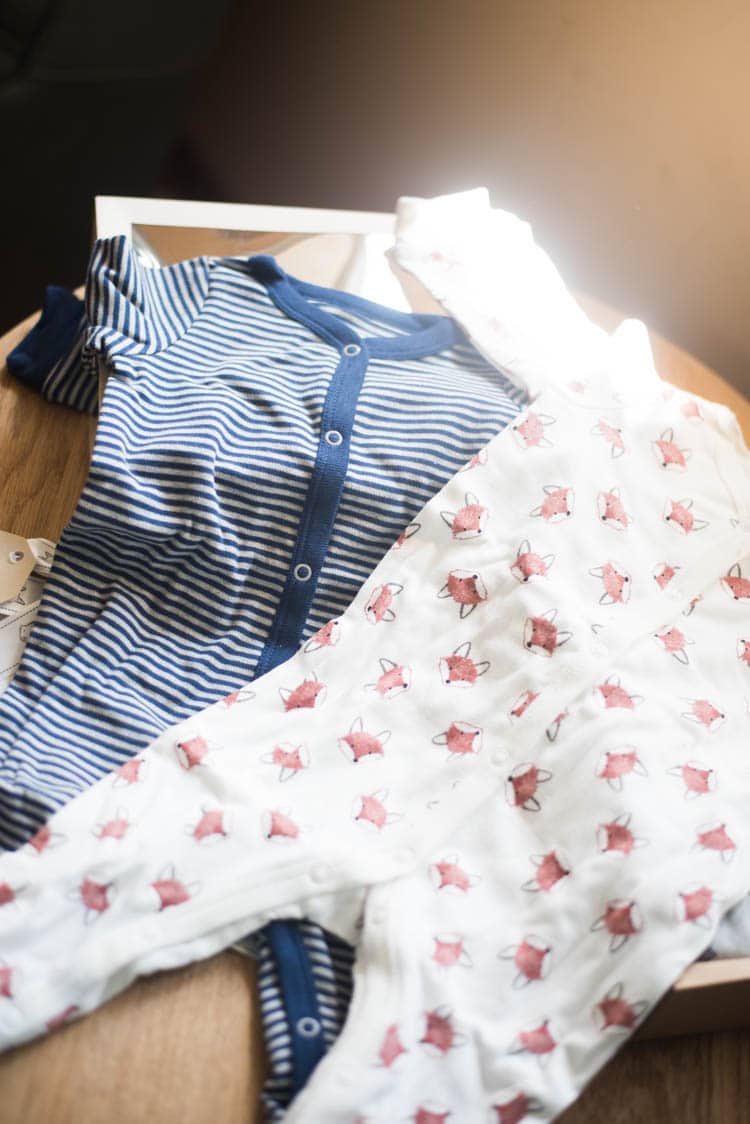 As fun as it is to dress up your baby in cute outfits, during the newborn weeks, it's just not that practical!
If you have a baby like my first who has blow out after blow out, you'll be changing multiple outfits a day…and trust me, at that point, there are only two important things:
You want clothes that can be easily put on and off (especially if baby is asleep!) and that will last through stain removal and many washes. Trust me – not all baby clothing is made equally!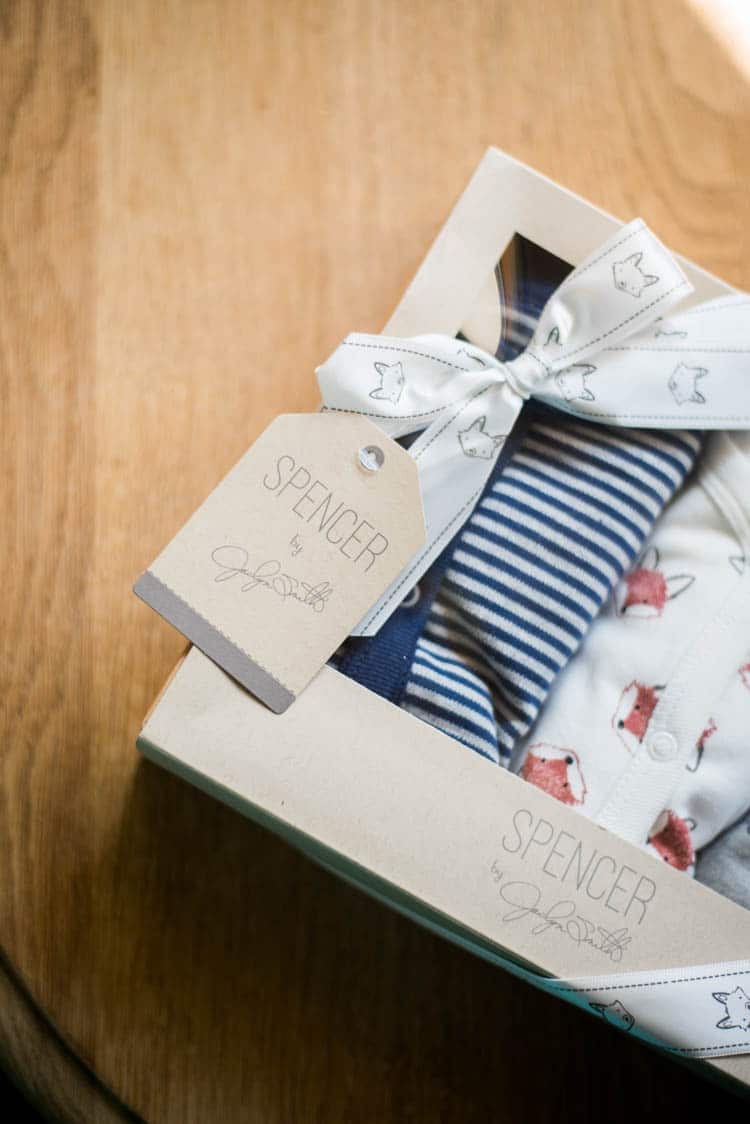 For a newborn baby, you will want to have plenty of the following:
Body suits (long and short sleeved)
Soft pants
Sleepers
Socks
Mittens for hands
Hats
Sweater/Jacket/Coat (depending on time of year)
And that's about it! These items will keep baby comfortable and happy – and they are easy to take on and off.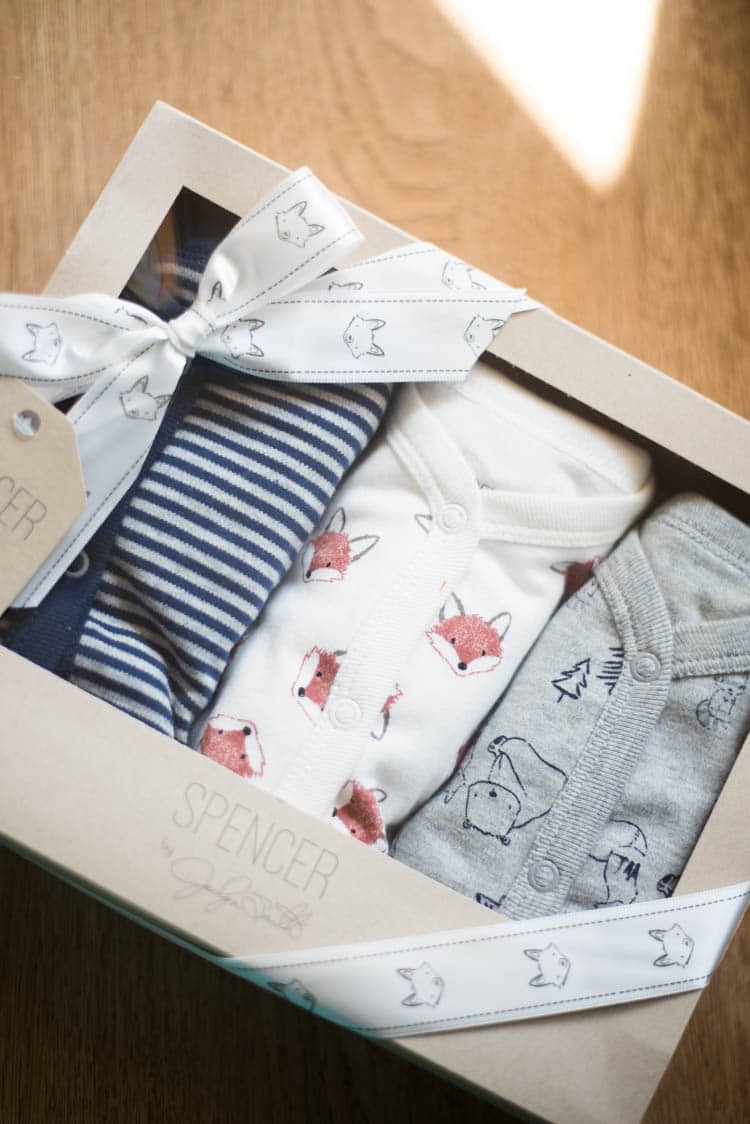 What Size Clothing for Newborns?
It's hard to predict what size clothing your child will need – and for how long. This can be somewhat frustrating as you try to stock up on clothing.
There are some babies who are born busting the seams of 0-3 month clothes, while others (like my own) who are drowning in newborns and stay in them for months.
I think it's a pretty safe bet to have several newborn outfits but to stock up more on the 0-3 months. Even when a baby is born small, they can often grow rapidly. Until baby is born, you won't know for sure 🙂 Just keep the tags and receipts!
Eating Essentials
While feeding your newborn may not seem that complicated (they are just eating breast milk or formula, after all), it's good to be prepared for what you need!
Breastfeeding:
Breastfeeding pillow
Nursing pads (for mom)
Nipple cream (for mom)
Bottle-Feeding (Formula):
Bottles
Nipples
Bottle Warmer
Bottle brush
Bottle drying rack
Bottle-Feeding (Breast milk)
Breast pump (electric and hand – they both have their purposes. Most insurances cover an electric breast pump).
Spare parts for breast pump (flanges, tubing, and valves)
Bottles
Slow flow nipples
All of the items listed above for formula bottles.
I would also recommend infant probiotics – these can be really beneficial from birth.
Sleep Essentials
Ahh…sleep. It's one of those things we often take for granted before our children are born.
The AAP recommends that parents share a room with their child for the first six month but ideally the first year. However, you have to do what's best for your family – and for some, that means moving baby to crib early on.
With that said, I think it's generally a good idea to have baby in your room during the newborn months.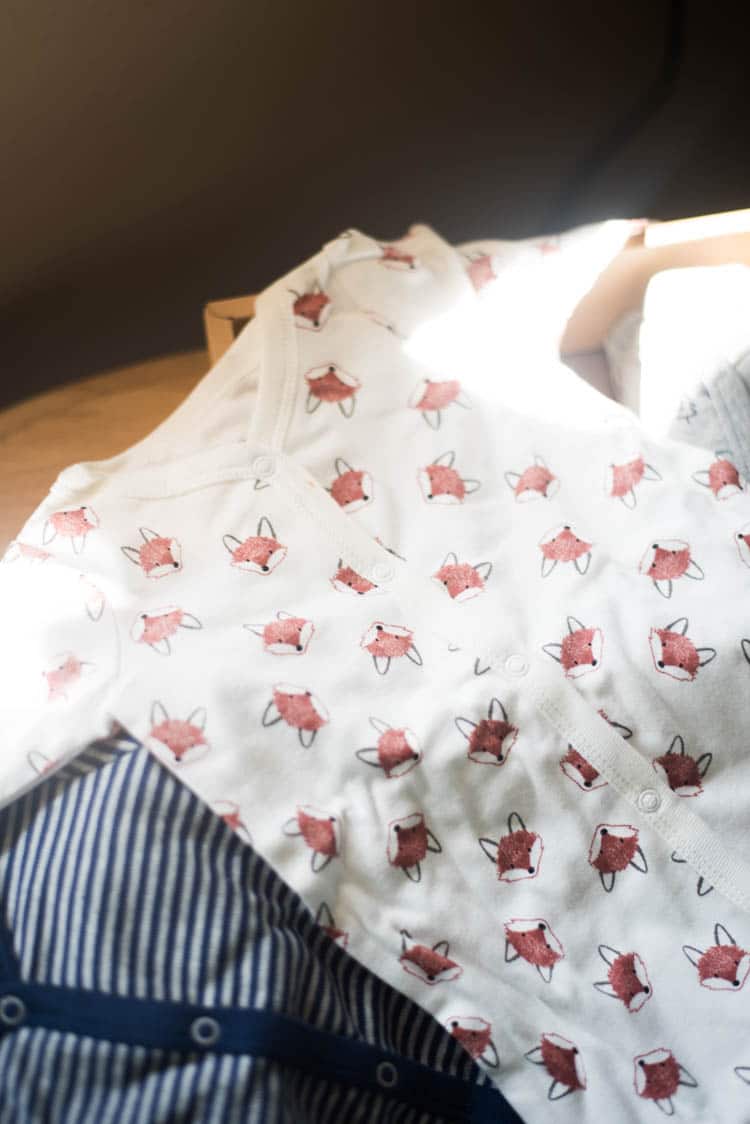 Here are a few newborn sleep essentials
Bassinet or Co-sleeper – we love using a co-sleeper crib. There are a lot of options available. Bassinets are also great options for keeping baby close by.
Swaddle blankets – I actually really like the swaddle blankets that have zippers or velcro so you don't have to try and figure out the art of a swaddle (yes, there is an art!). Receiving blankets are still a great option though! Just make sure the swaddle isn't loose.
White Noise – either on an app or a machine…white noise helped both of our boys sleep better (especially when we would travel!).
Black out curtains – we LOVE black out curtains. I really think they can help baby get their nights and days straight.
Night light – This can make nighttime feedings a little easier so you don't have to trip over things as you get up to feed baby, change a diaper, etc.
You May Also Enjoy: The Ultimate Guide to Infant Sleep
Diapers
A newborn baby goes through a lot of diapers. I wrote about diaper stockpiles awhile back, but here is a brief overview for what you should count on for the first three months:
0-1 months: 10-13 diapers
1-3 months: 8-10 diapers
The size will definitely depend on brand and your baby's size!
You will also need lots of wipes!
Miscellaneous
Pacifiers – optional, but we have used pacifiers with both of my boys.
Blankets – these can be used as nursing covers, putting baby on the ground, or just cuddling up in. Just remember that you should never have loose blankets in your child's bed.
Baby carrier – this SAVED my sanity during the first few months with Jack. I highly recommend getting a baby carrier. I know that there are local baby wearing groups available that
Bouncer or Swing – if possible, borrow different onesb efore you buy. From what I've observed and experienced, babies can be so finicky about which ones they like the most.
Coconut Oil – this can be used for so many things – cradle cap, nipple cream, diaper rash, etc.
Large water bottle or jug (for mom – you will drink a lot!)
Burp Cloths
I hope that this was helpful in guiding you toward what are actual newborn essentials! Let me know what you think in the comments!