Pregnancy is wonderful…but oh so trying! Here are a few pregnancy must-haves – some that are pretty obvious and others you may not have thought of!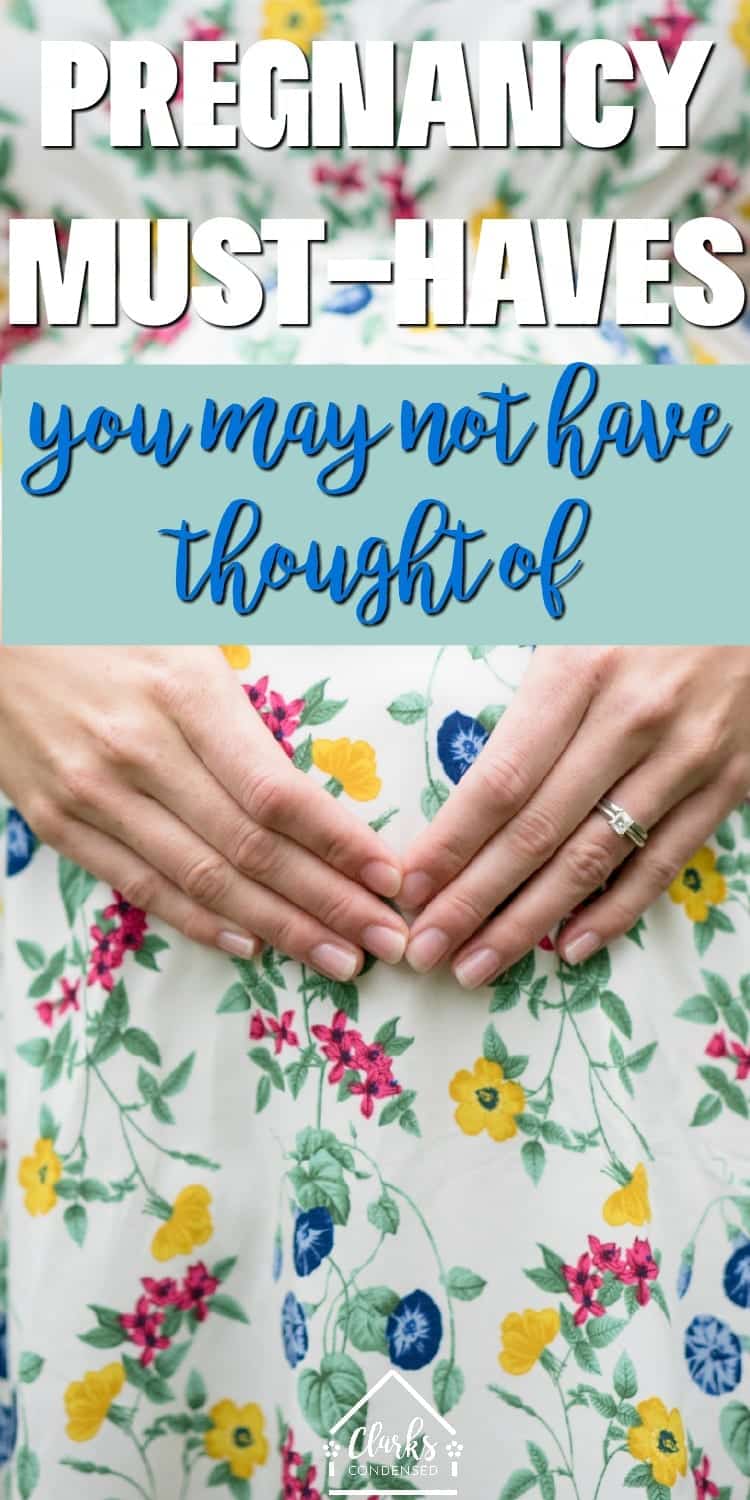 Pregnancy Essentials
Thank you to Sam's Club for partnering with us on this post
Some women totally thrive while pregnant.
They glow. They have tons of energy.
I remember I had a youth leader at church tell me she wishes she could always be pregnant.
Well, I am not one of those people.
I absolutely love and appreciate the process of growing a human being – and I am so grateful my body has done so successfully twice.
But those nine months were rough!
So I think that it's good to know all of the resources at hand to help you have the happiest and healthiest pregnancy possible.
Even if you are fighting back nausea, falling asleep multiple times throughout the day, and feeling like you can hardly walk outside to get the mail.
Today, I've partnered with Sam's Club to share some of my favorite "pregnancy must-haves". Right now, they are having some awesome sales on lots of health and fitness products, many of which are perfect for pregnant women.
September is the most popular birth month of the year, so there are many women finding out they are pregnant in the last few weeks, so I thought this would be a fitting topic to touch on.
Is everything on this list an "essential" for pregnancy? Nope. But I think if there's any time to pamper yourself and splurge a little, it's during pregnancy. At the end, I've shared some ideas from other moms as well.
Prenatal Vitamins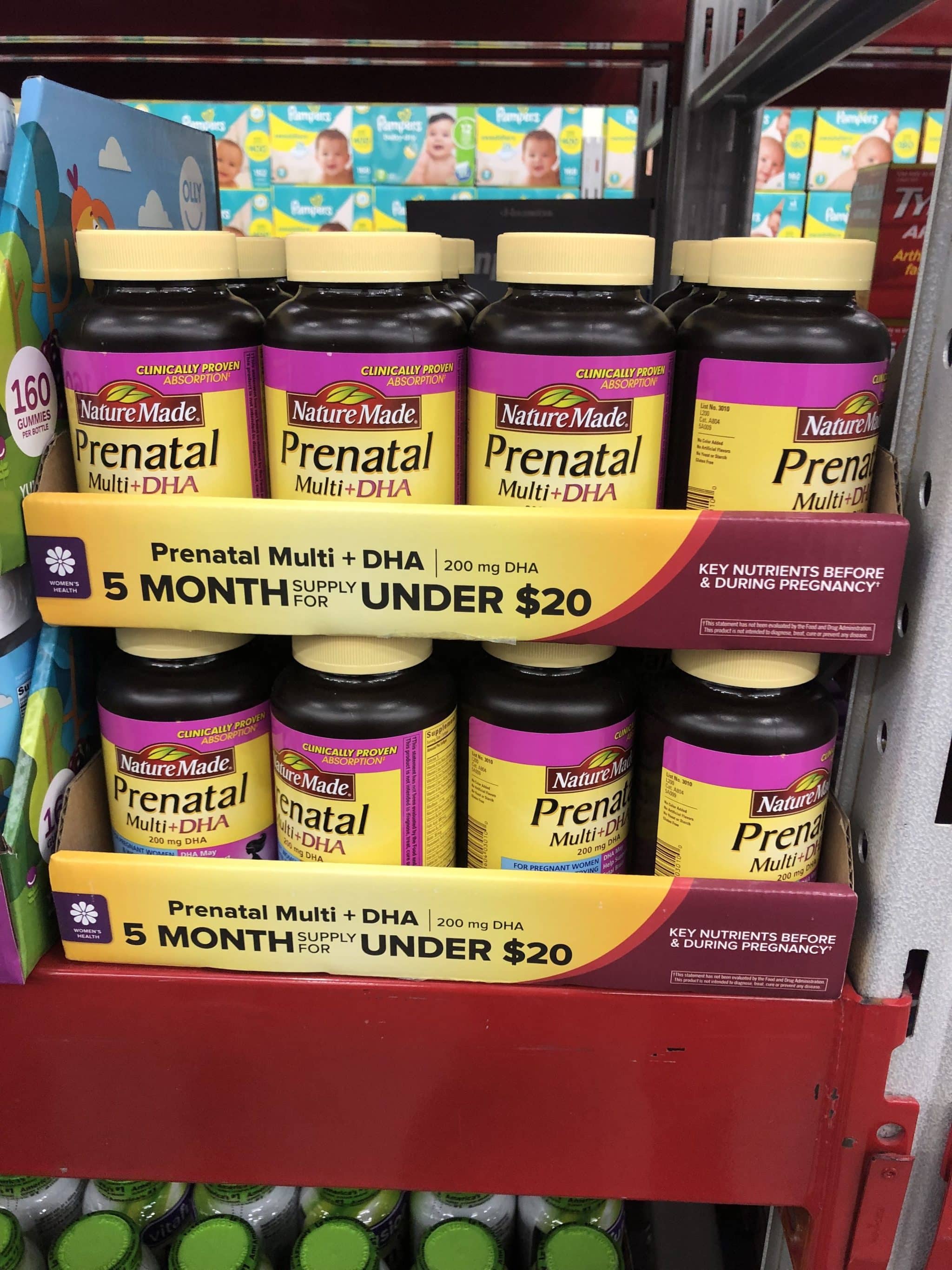 Okay, these really are an essential of pregnancy. All pregnant women should be taking prenatal vitamins (even during the trying to conceive stage!). These are packed full of essential nutrients to help keep you and baby as healthy as possible.
When I was at Sam's Club, I noticed that they offered a five-month supply of NatureMade Prenatal vitamins for under $20, which is an awesome price. You can even set it up on auto-ship so they'll arrive right when you need them to!
Comfy Clothes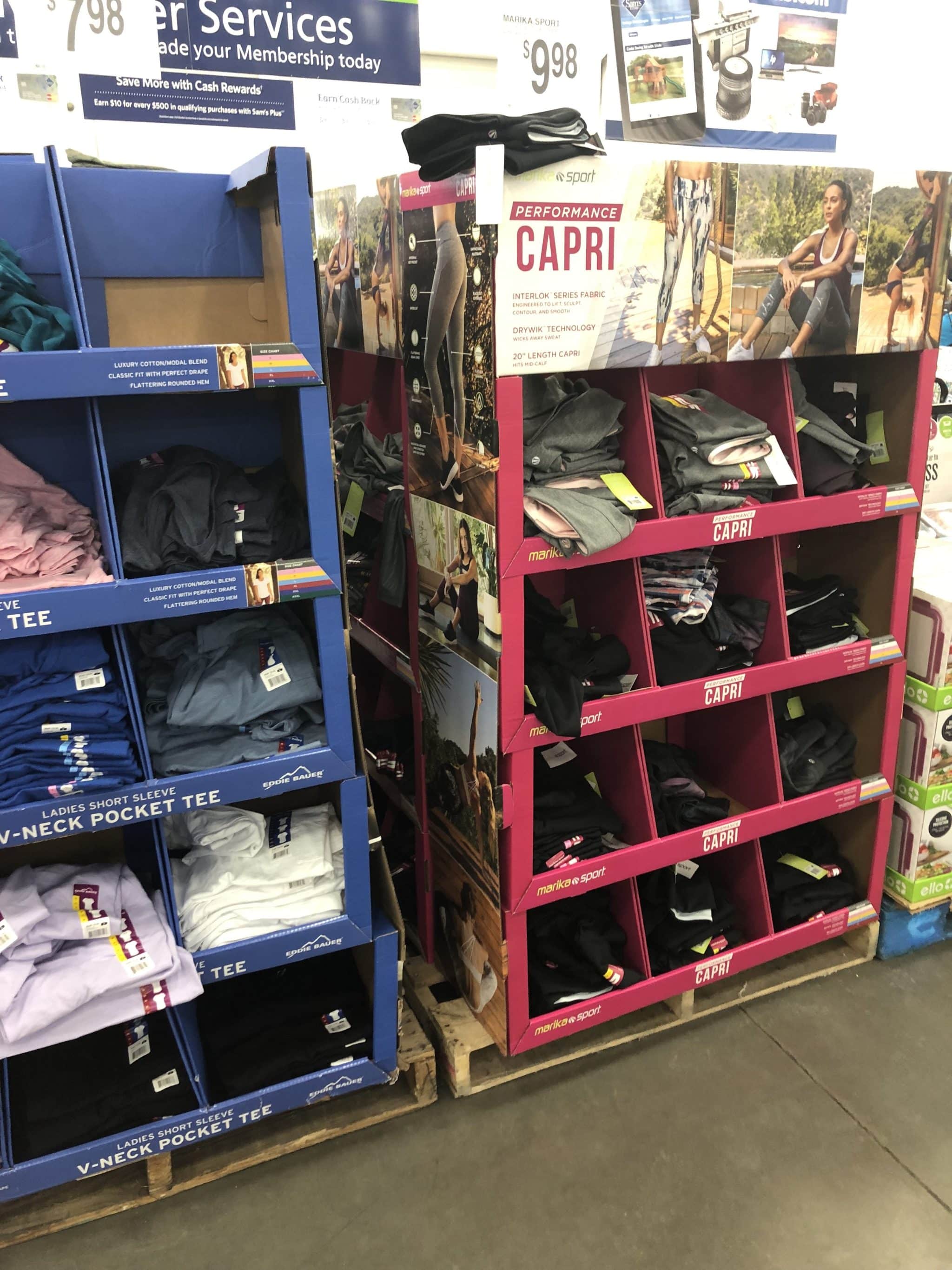 Whenever I'm pregnant, comfort is the number one thing I'm concerned about – stretchy pants, t-shirts, and oversized cardigans are the best. Though, who am I kidding…those are my favorites even when I'm not pregnant!
Sam's Club always has a great selection of comfy clothes between about $10-15 that I love. I recently saw some great exercise pants that looked especially comfy – so you could even wear them to the gym if you have enough energy!
Magnesium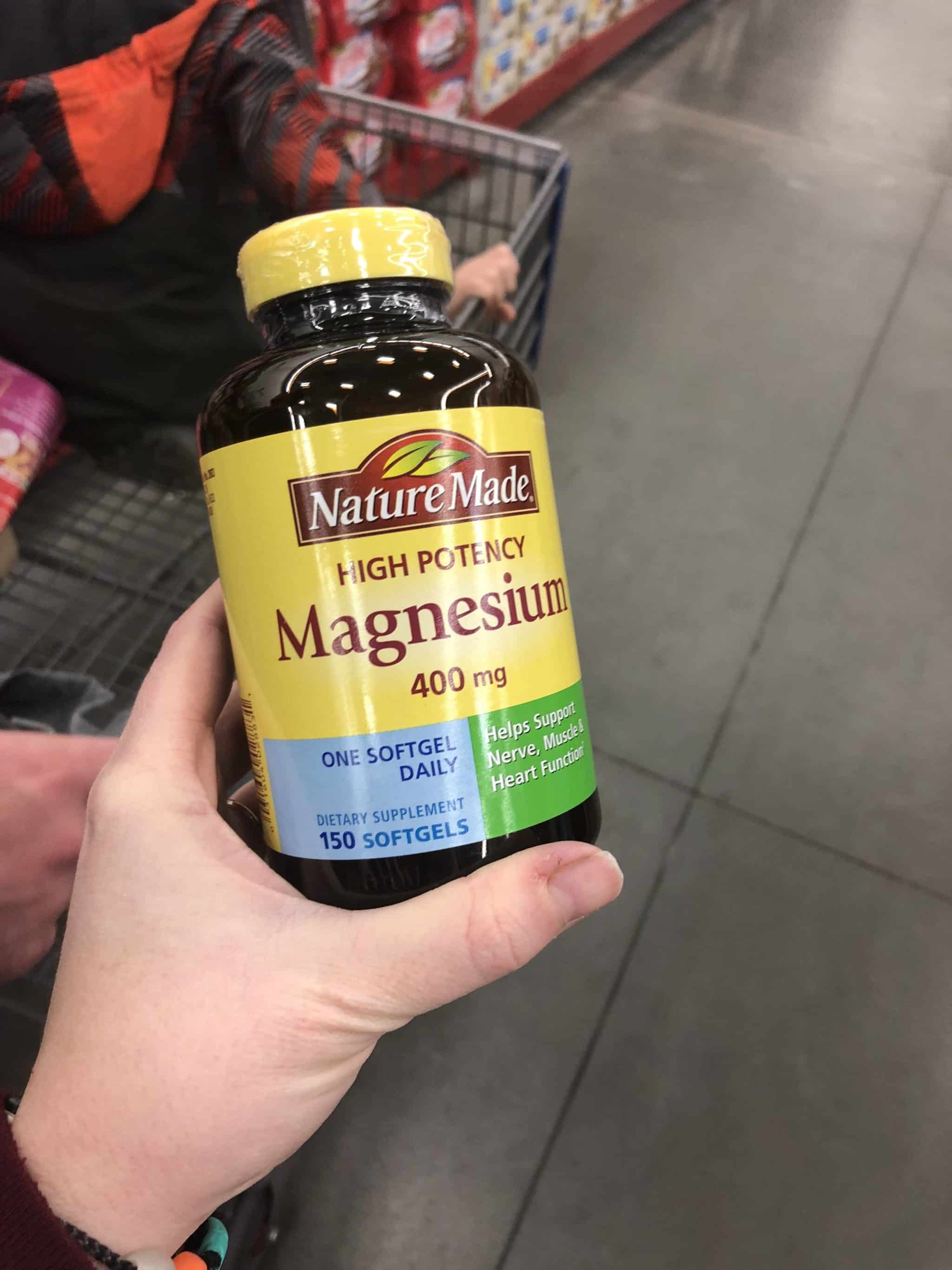 I am convinced this is the #1 most underrated product for pregnant women. Magnesium helps with constipation, headaches, and aches and pains. It can also be helpful with restless leg syndrome, which is pretty common during pregnancy.
I highly recommend buying it in bulk from Sam's Club – with the permission of your physician
Protein
I've been hearing a lot lately about protein and how it can help combat morning sickness. One of my friends is pregnant, and she said her midwife told her that if she gets 80 grams of protein a day, it can help substantially with morning sickness.
While it might not seem very appealing to be downing lots of meat (that seems to be one of the biggest aversions I see women have with pregnancy), there are other ways to get protein in that might be a little easier, such as:
Protein shakes (just make sure it has good ingredients)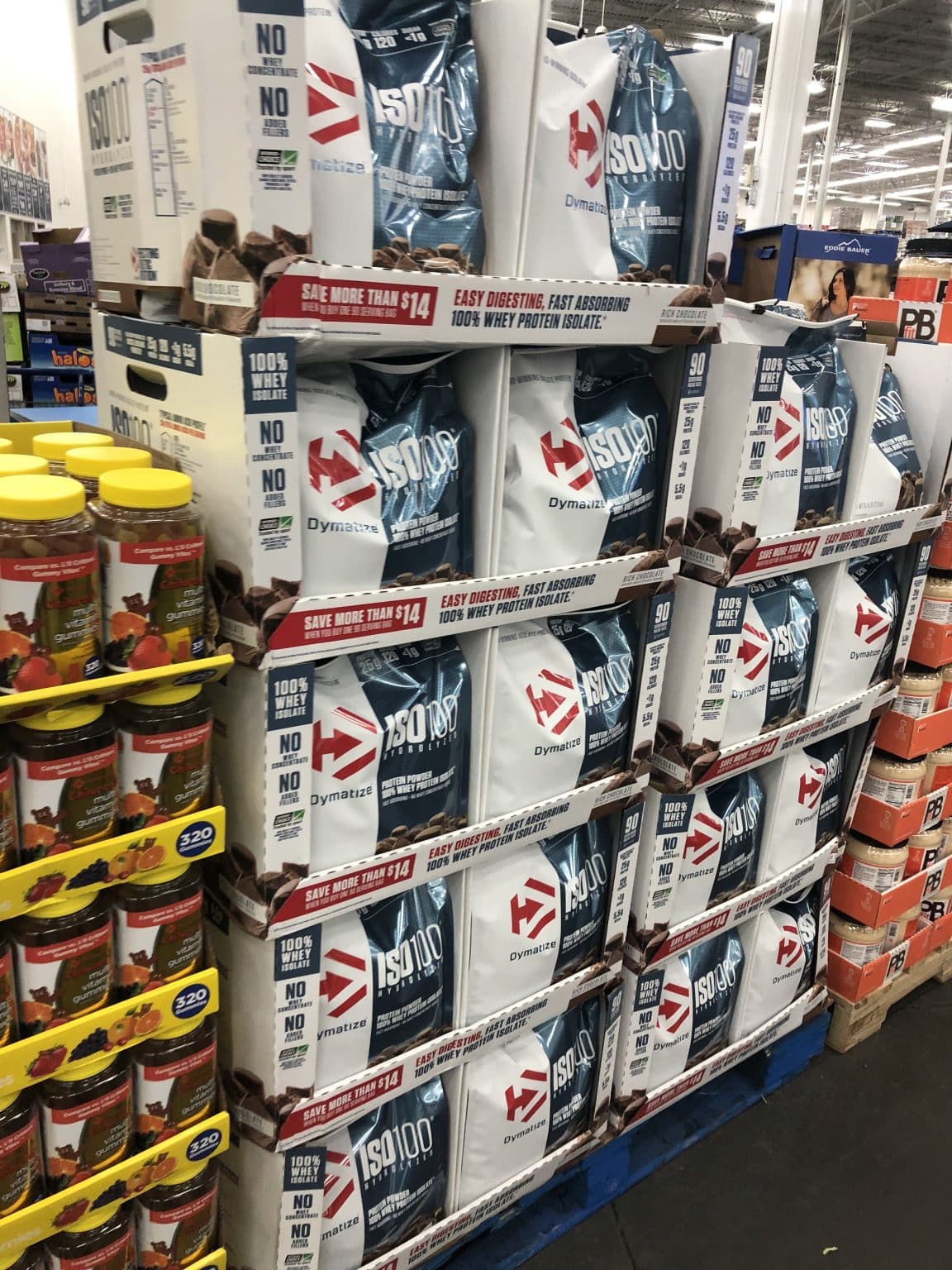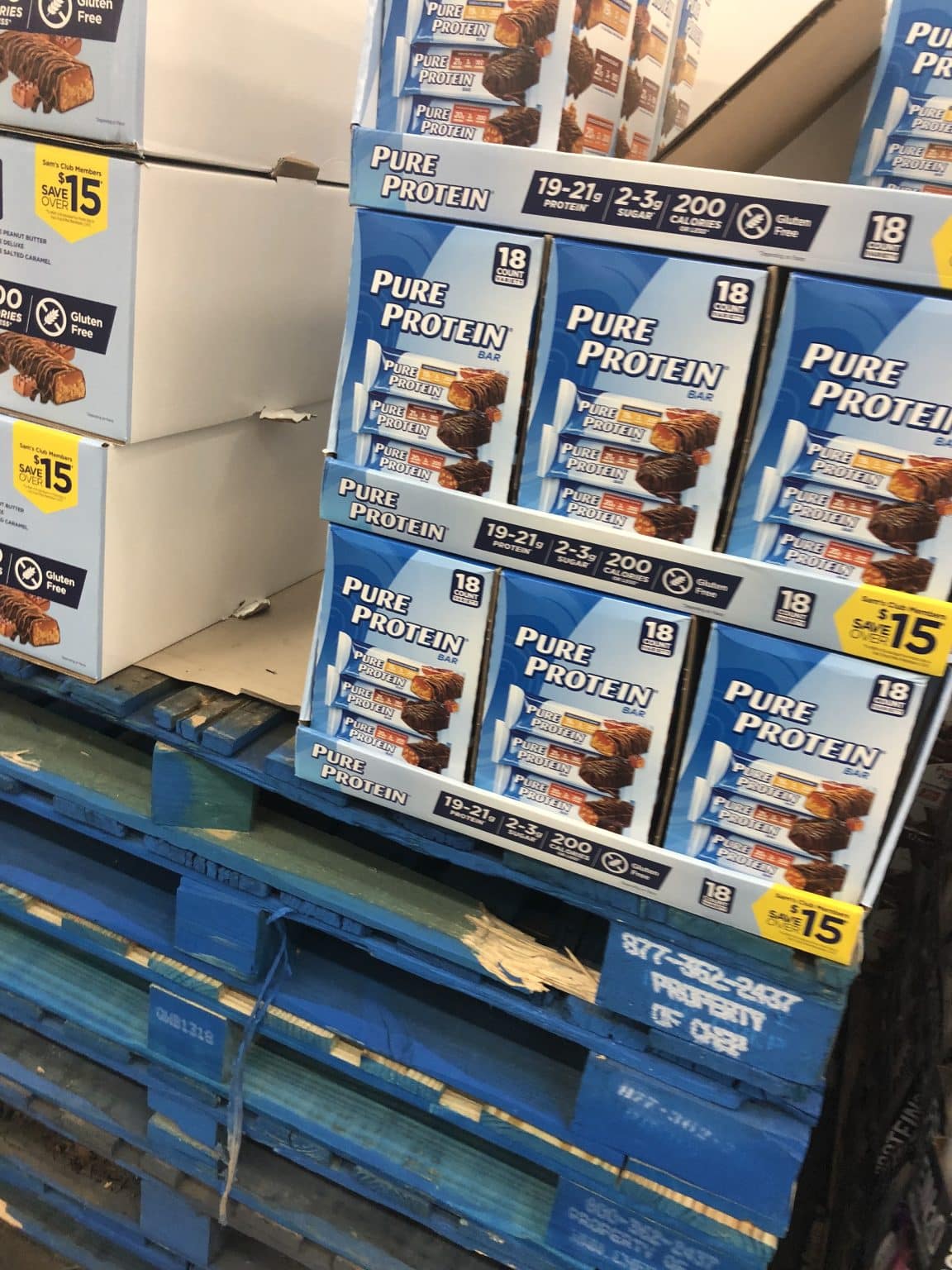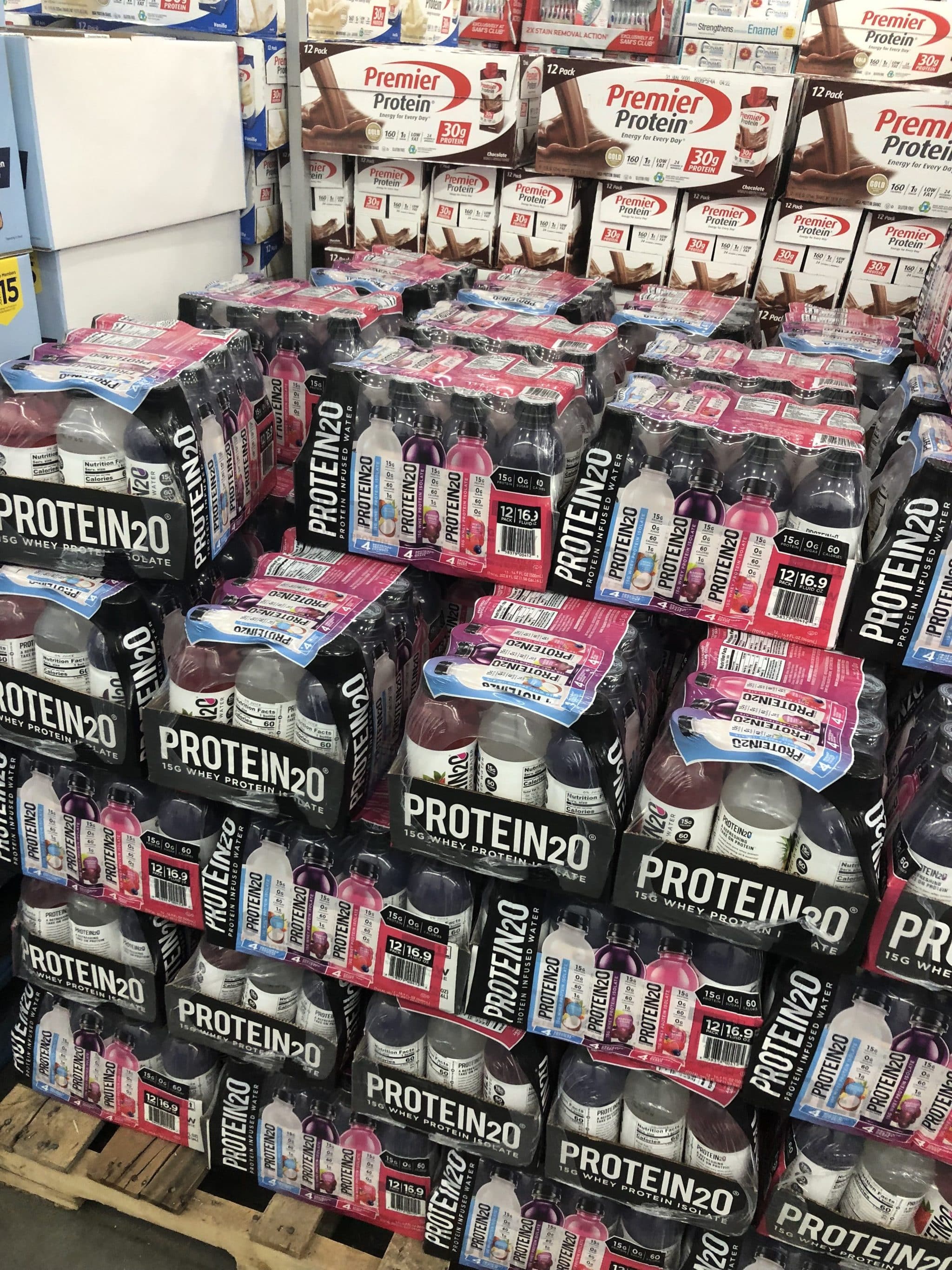 PB2 Fit Powder (all the benefits of peanut butter without the fat!)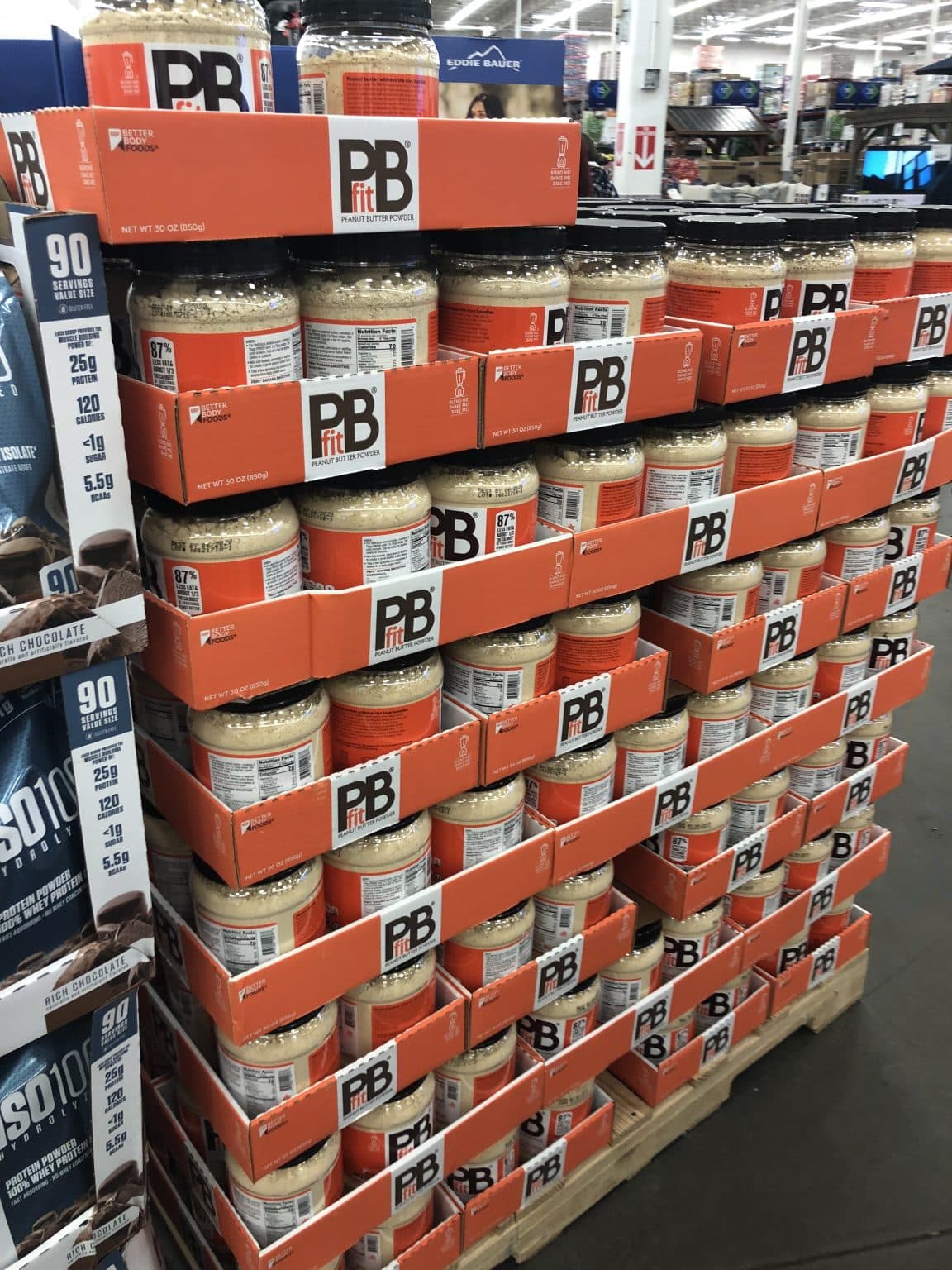 Blankets, Hand Warmers, and Space Heaters
A woman's internal temperature while pregnant seems to be all over the place – one day you're hot, the other day you're freezing. Well, on those days when you are freezing, make sure you have plenty of warm blankets, hand warmers and a space heater on hand!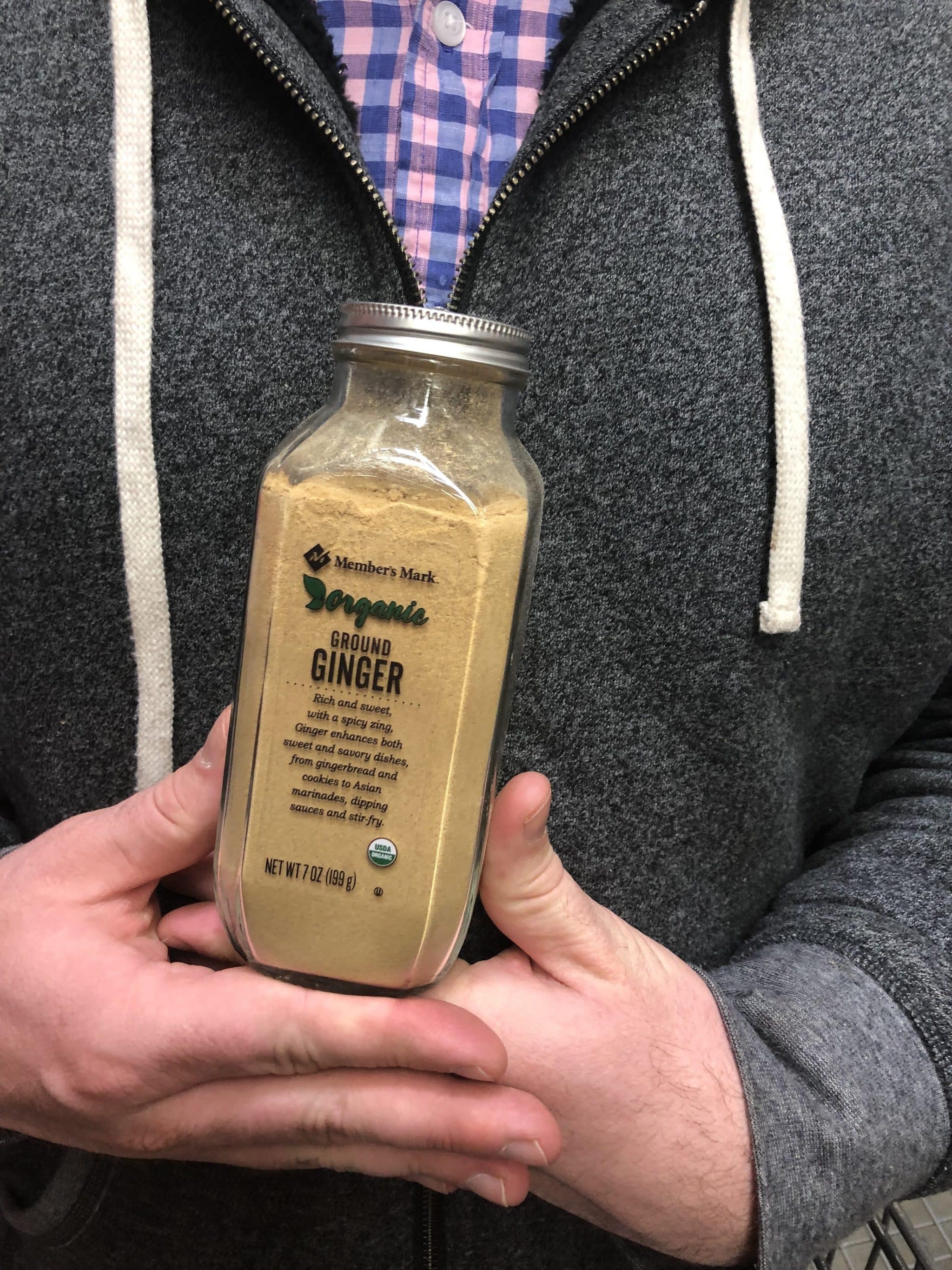 This is a must-have when you are struggling with morning sickness. Ginger candy and ginger ale are great, but make sure you buy a big container in bulk to cook with!
Essential Oils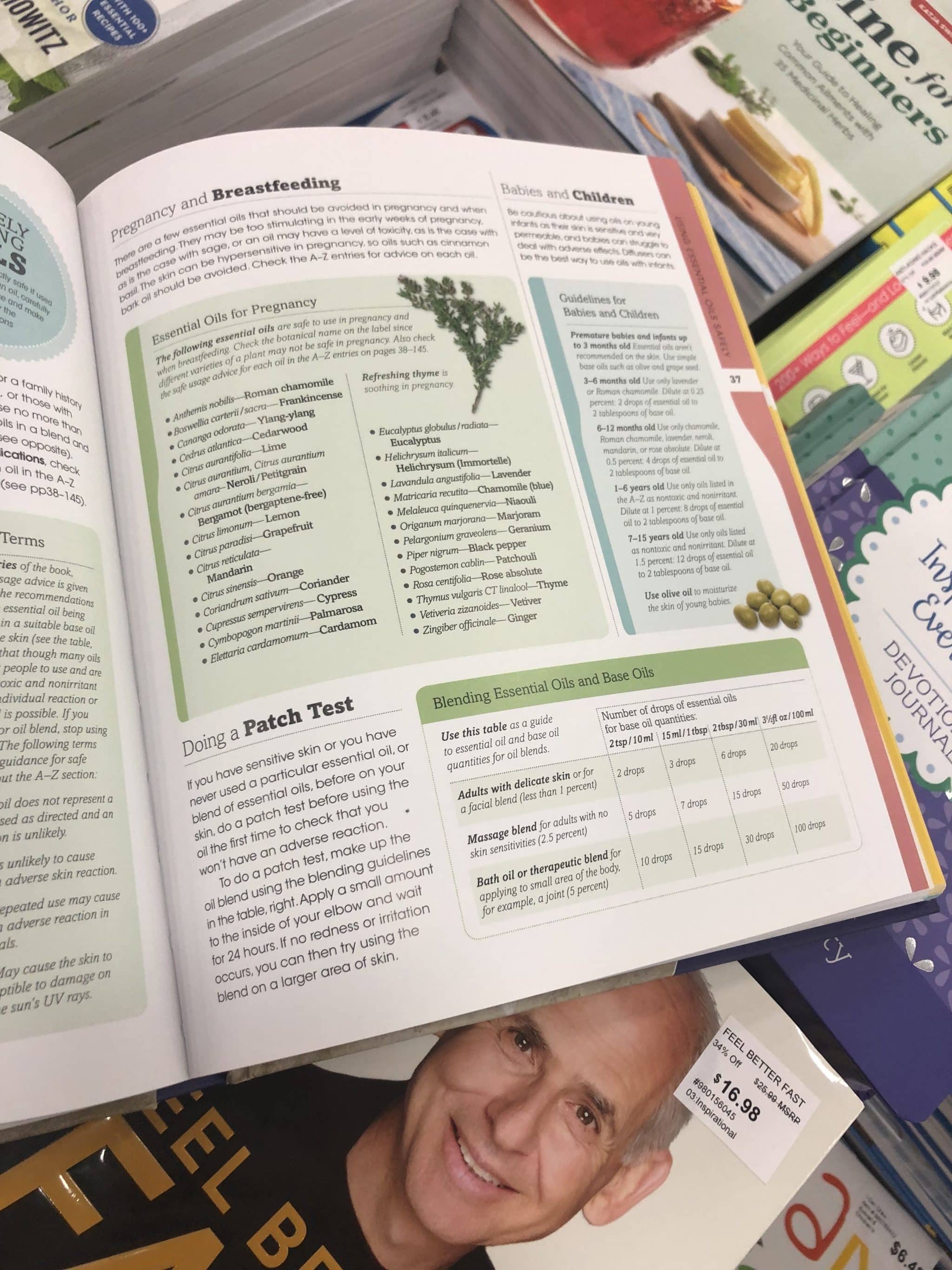 I don't use a ton of essential oils, but there are some that are safe during pregnancy. One that comes to mind is peppermint – it is supposed to help a lot with nausea.
Slow Cooker and Instant Pots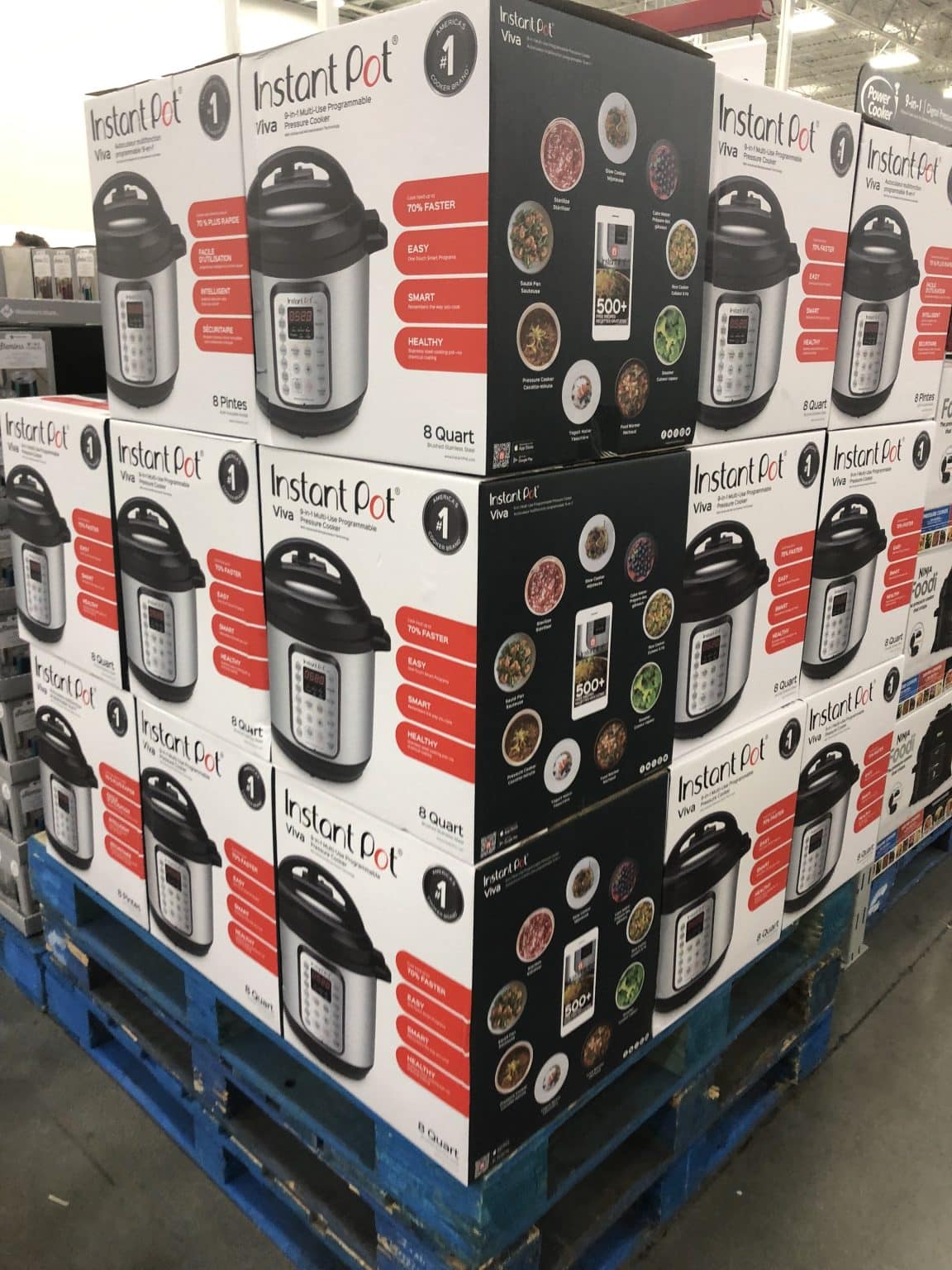 I'm a big fan of these in my day to day life, and when you are pregnant, they are even better. If you aren't feeling great, you could have some crock pot or instant pot meals in the freezer that someone can just throw in. It will help you feel healthier, too, since you're sure to avoid some last minute fast food runs because you didn't make dinner!
Though be warned – if you are sensitive to smells, the food cooking in the slow cooker all day might put you over the edge.
Paper Plates
I often say that pregnancy is survival mode – and it truly is. Don't feel bad buying the bulk packages of paper plates and other paper products to live off of for a while.
Whether you make them yourself or you grab some premade ones from Sam's Club, this is another effortless meal time "hack" that you don't want to be without.
Healthy Snacks
Pregnancy can make you a little more snacky than usual – and sometimes, you have to constantly have something to keep you from getting nauseated. While it can be tempting to grab candy and sweet things, making sure you have a supply of healthy snacks that can fill you up is very helpful.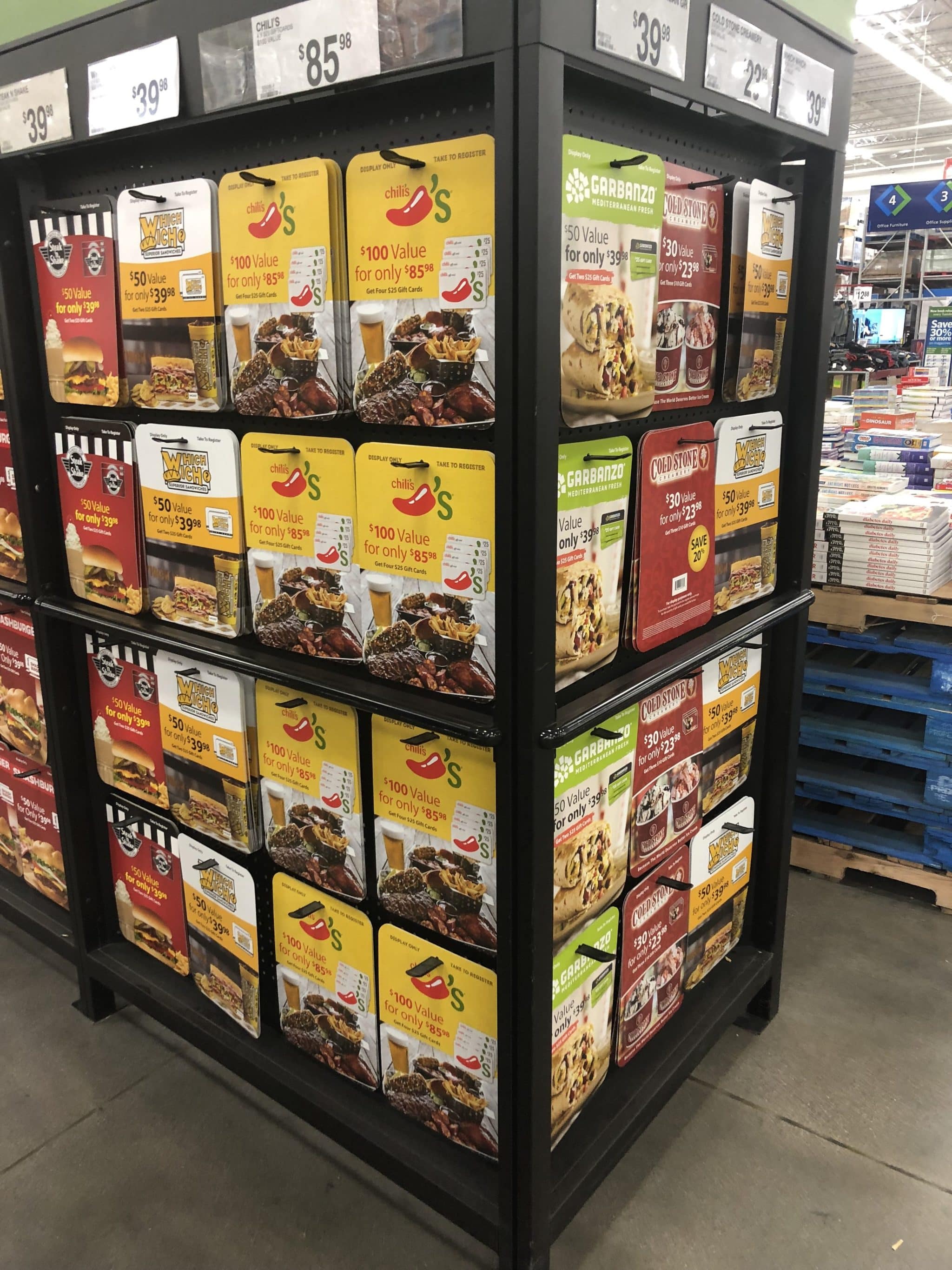 If you know you are going to want/need to eat out when you are pregnant, pick up some discounted gift cards from Sam's Club so you can save a little bit of money!
Sour Things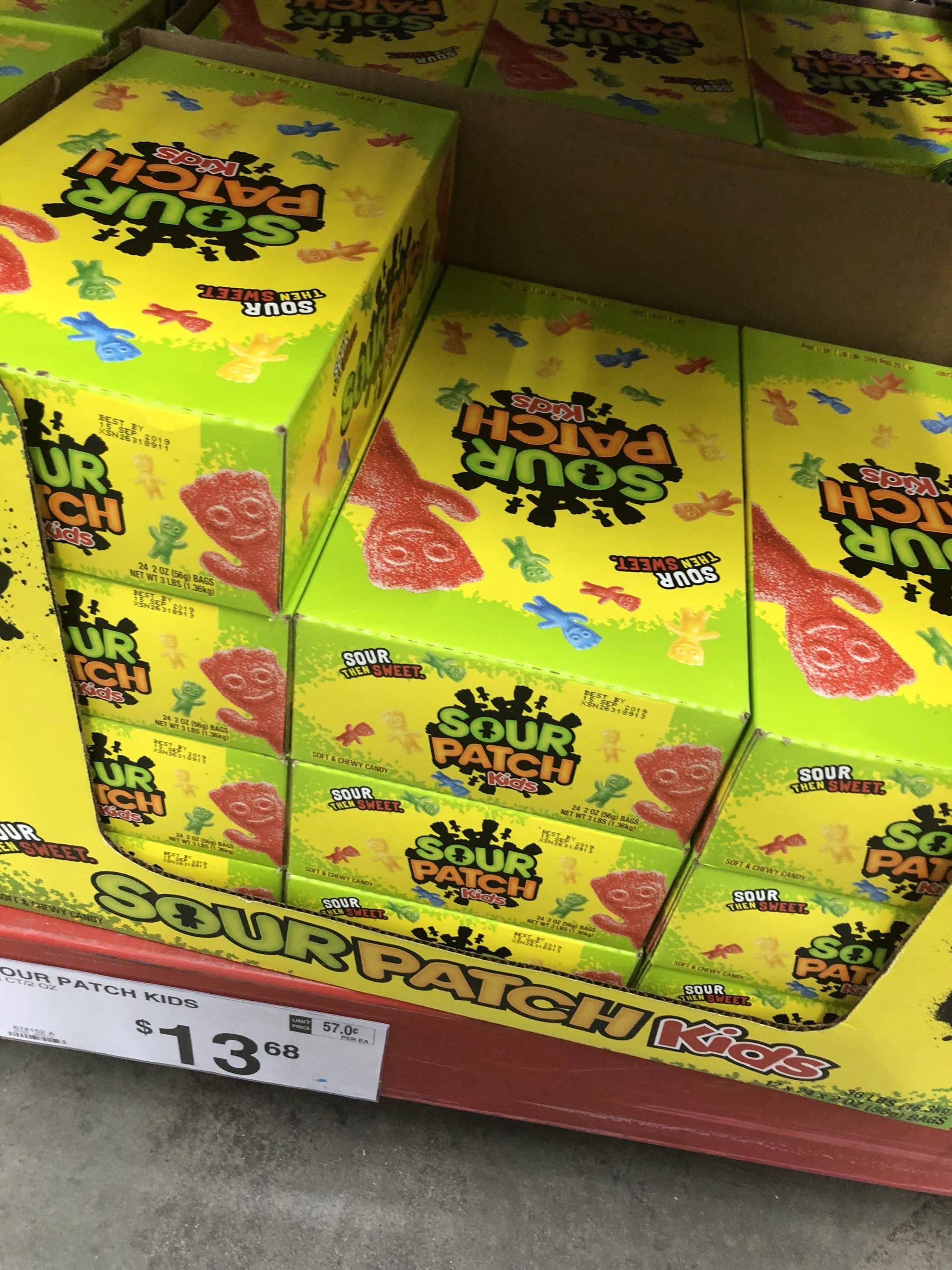 Sour can often combat morning sickness – some jumbo packs of Sour Patch kids might be just what your body needs (just one piece at a time ;-).
My personal favorite are Preggie Pops – I lived on those when I was pregnant with my boys!
Little Indulgences
Even though it's best to keep your snacks as healthy as possible…there's nothing wrong with indulging every now and then 🙂 Make sure to have some of your favorite treats in the closet for those times when you need them most.
This is a pregnancy-safe medication and can really help with any cramping, headaches, or aches and pains that you may have.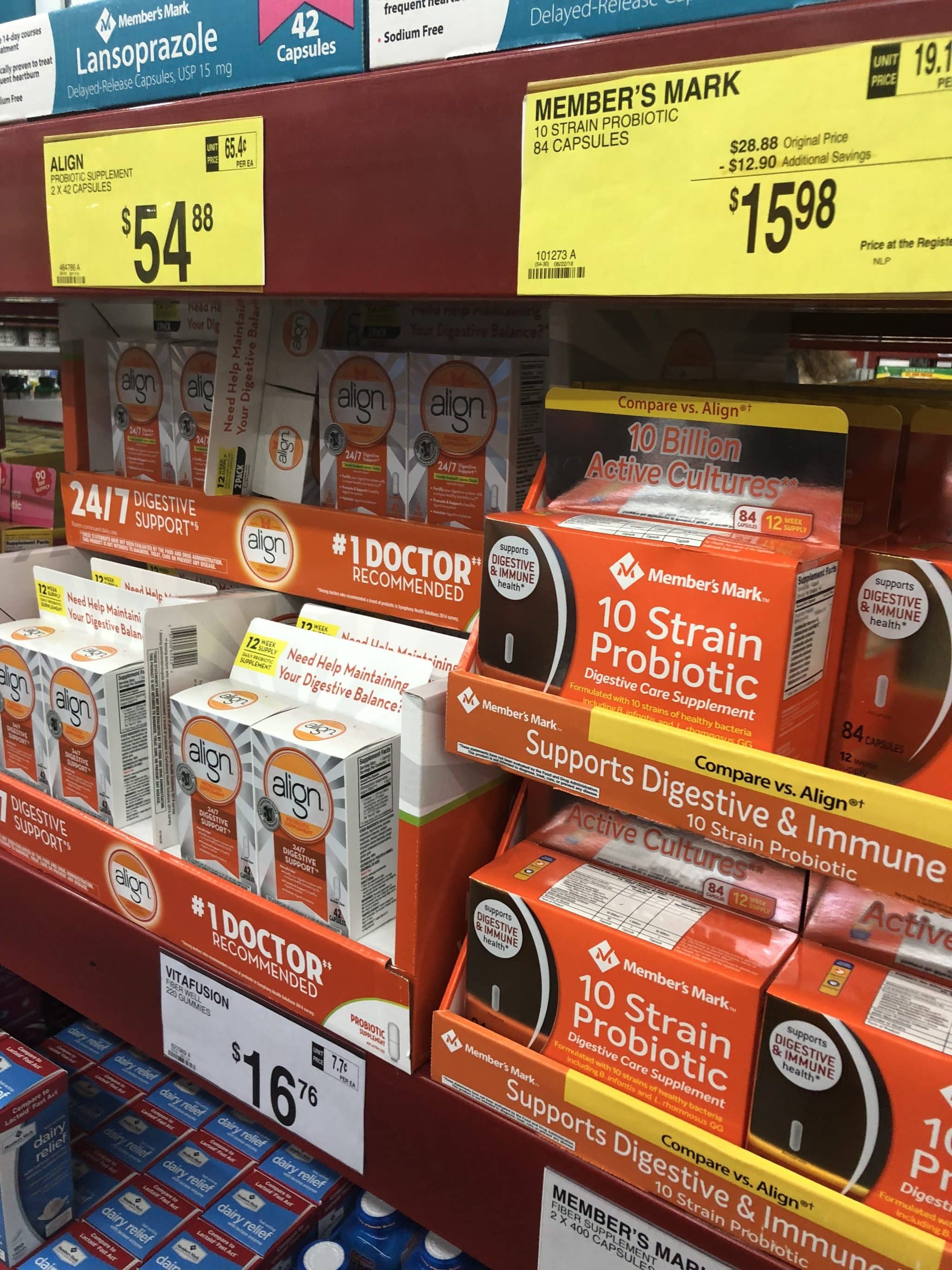 Probiotics are shown to be helpful for most people, and pregnant women are not exempt!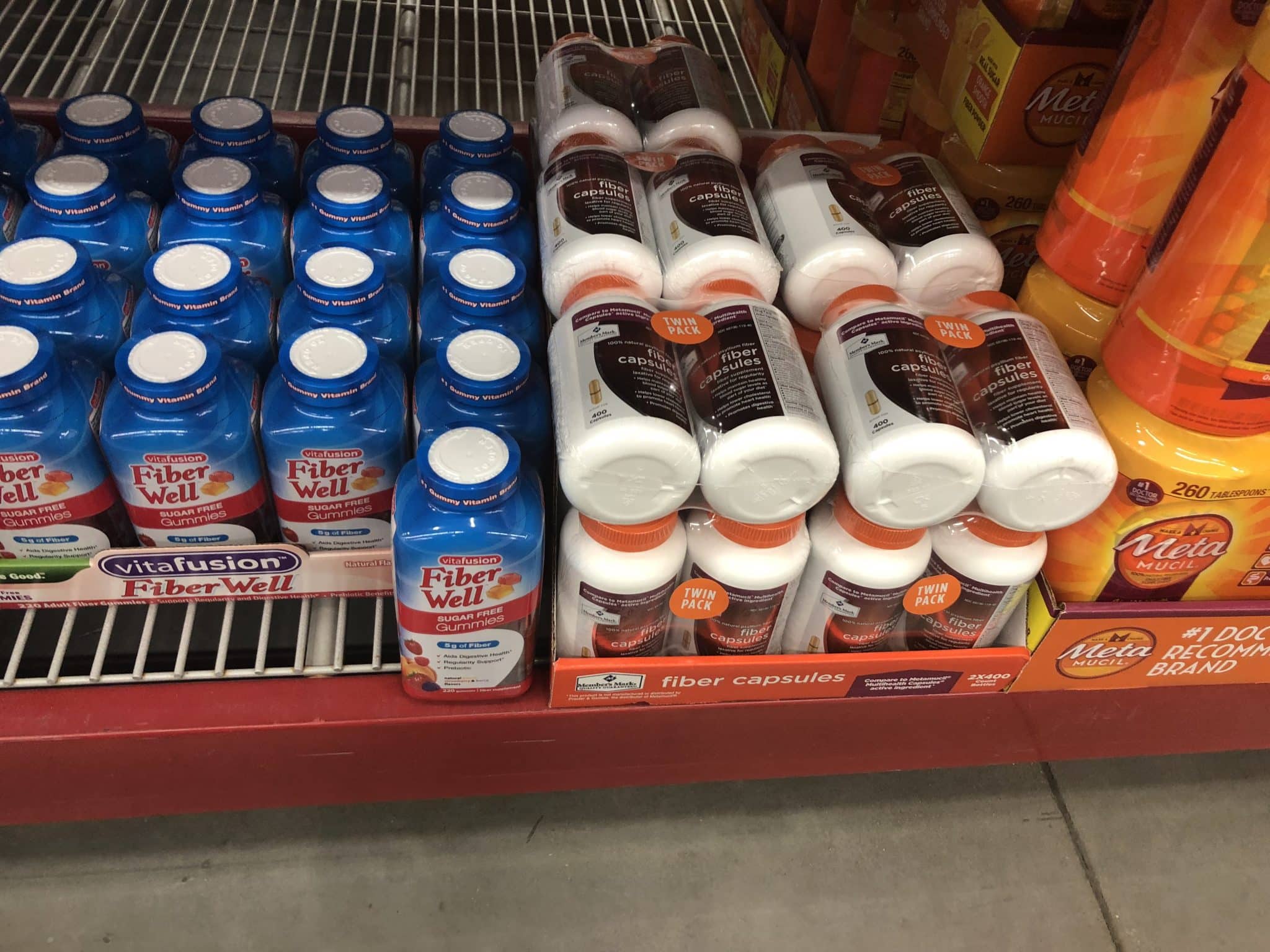 Many pregnant women struggle with sluggish digestive systems during pregnancy. Adding a little bit of extra fiber into your diet can be really helpful.
You can get more with fruits and veggies or with a supplement – powder or pill (or my personal favorite – gummies!)
Pregnancy Pillow
I got one of these during my pregnancy with Oliver, and it was heaven-sent. Just do it.
Exercise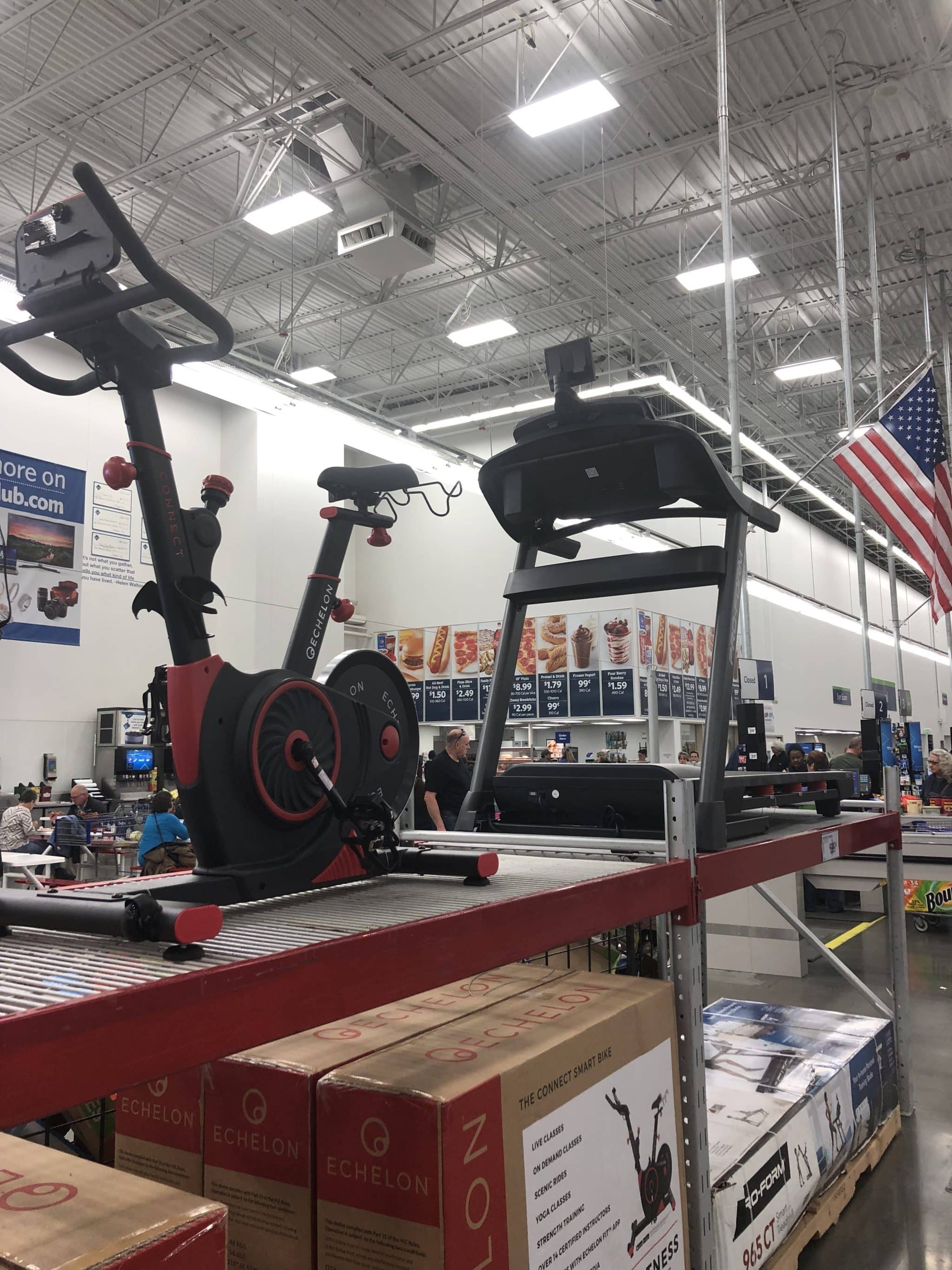 Sometimes the last thing you want to do when you are pregnant is exercise…but it might just be the thing that helps you the most.
Sam's Club Perks for New and Expecting Moms
There are lots of reasons to get a Sam's Club membership – especially when you have a new baby on the way (I mean, their diaper prices are reason alone).
However, you might not know about some of their awesome perks!
This is one of the greatest things ever invented – at least, as far as grocery shopping goes. You scan items as you put them in your cart, making it so you can forego the checkout line entirely. When pregnant, grocery shopping may already be a daunting task, and this can make it just a little bit easier.
You can order your groceries online and just come and pick them up. Easy as pie. Grocery pickup is all the rage right now – and it's totally cheap.
If you really can't even stand the thought of going into the store (I can't say I blame you), you will love this!
Do you have products that you want to buy on a regular basis? Set up an auto-ship subscription with Sam's Club for hundreds of items to be shipped right to your door when you need them.
Good Deals on Sam's Club Memberships
I am always seeing Sam's Club offer a really good promotion for getting their membership – they will often include gift cards, instant savings deals, and more. Definitely keep your eye open.
I recently learned about this, and I think it's awesome. Although I think you will love it – if you don't? No risk – you can get your money back, no questions asked.
Ideas from Other Moms
I polled my Breastfeeding Mamas' Support Tribe for what their pregnancy must-haves were. Here were their responses:
Yoga Ball
Heating Pad
Vitamin B6 and Unisom
Body/Pregnancy Pillows (LOTS of responses for this one!)
Belly Band
Yoga Pants
Portable Fan
Biggest water bottle you can find
Maternity leggings
Compression socks
Peppermint Tea
Sweat pants
Oversized clothes (as opposed to maternity clothes)
Grocery Delivery
Slip on shoes
Epsom Salts
Ginger Chews
Halo Top Ice Cream (From a mom who had borderline Gestational Diabetes)
Chocolate
Ice Machine
Anything to raise your feet while resting
Maternity Underwear
Baths
Milkshakes
Long, stretchy dresses/skirts
Chiropractor
Netflix
Red Raspberry Leaf Tea
Daily Walks
Stretch Mark Creams
Handheld showerhead
Rosehip Oil for itchy bellies
Massage
Chapstick
Non-slip shower mat
Slushies
Pasta
Birth Hour Podcast
Pregnancy Books (such as What to Expect When You Are Expecting)
Gum
Hard candies
Stitch Fix