How accurate is the Owlet Baby Care Monitor? Here is my super non-scientific test against a medical grade pulse oximetry machine.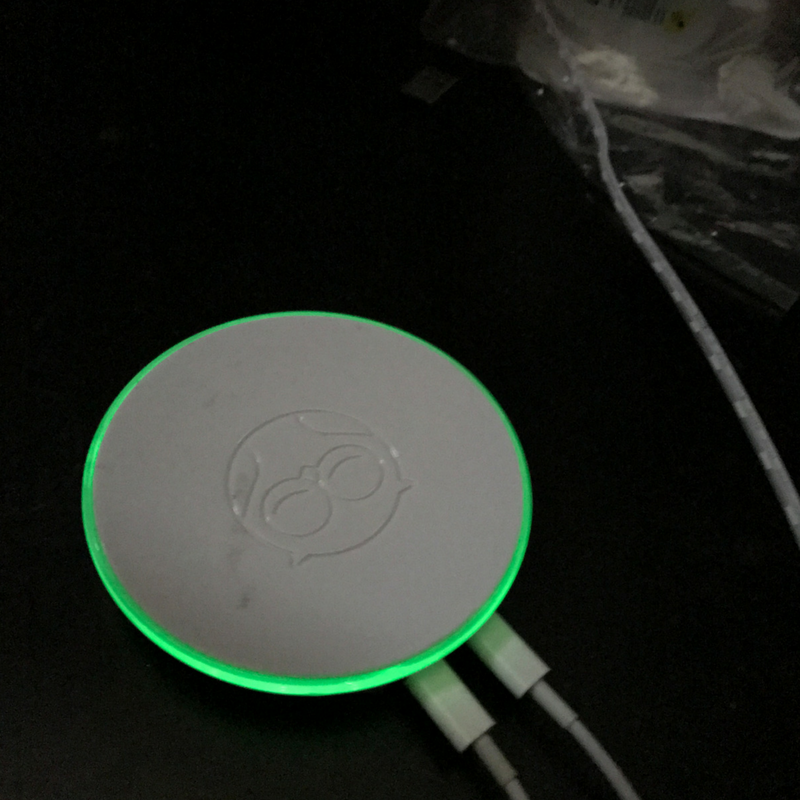 We have been using our Owlet Baby Care Monitor for over a year now, so I think we have a pretty good handle on how it works.
As many of you know, Oliver has central sleep apnea. We had no idea until our Owlet started notifying us multiple times in the night when he was around four months old (I think?). To be honest, when it first started going off, I thought it was just been glitchy…but after a few nights of it, I realized something was going on.
After plenty of medical testing and doctor appointments, he was officially diagnosed with CSA and ataxic breathing. Right now, his doctor is just watching him and is hopeful that he will outgrow it. Oliver was IUGR, and part of me feels like it is related to that…But I have no idea! I do hope he will outgrow it though.
He is still on oxygen at night, though we have been slowly weaning him off of it. A few days ago, he had an overnight pulse oximetry test using a medical grade monitor to see if he could go down another level (which I think he can!).
[the_ad id="30790″]
I've had many people ask me about the accuracy of the Owlet Monitor, so I figured that I would do a little non-scientific test myself at home. Here are a few minutes of me doing that:
As you can see, the heart rate was pretty much right on the whole time. The oxygen levels were pretty close for the most part. He had actually woken up right before I started this – when I was comparing the two before that, the numbers were pretty much spot on the whole time.
So do I think the Owlet monitor is accurate? Absolutely. As I said in the video, I actually think that the Owlet might be a tad bit more accurate at times, because it does filter out movement, false reads, etc. (which pulse oximeters are notorious for). I believe it's more common to get a false low reading over a false high.
Obviously, this was not really a super well-done test – I'm sure that Owlet has a much better way of testing for accuracy. But I always appreciate seeing things like this from consumers rather than companies, so hopefully this can answer a few questions about the accuracy.
And, of course, the Owlet monitor is not a medical device. However, it does use the same technology as medical grade pulse oximetry, so it's good to see that it does seem to be on par!
Make sure you check out the Owlet website for all current offers – the only coupon codes will be available here. That page will also show if any refurbished units are available. It is also available on Amazon, so if you decide you don't need a payment plan or to use your HSA/FSA to buy it, that is a good option. It ships free with Prime.