Starting each year with new years resolutions is a tradition that has been along since way before we were born. Is setting a new years resolution or two something you participate in?
New years resolutions can look different to everyone. For one person, it can be to lose weight. For another, it can be to clean the house more regularly. For myself, losing weight and growing my blog community are my two main resolutions this year.
So how to stay on top of your new years resolution this year? Far too often, you may feel so motivated by your resolution the first few weeks of the new years and then fall out of sync. This could happen because you aren't seeing results you're hoping for or you don't have any one supporting you.
Let me help you fulfill your new years resolutions this year.
What Is a New Years Resolution?
The definition of a New Years Resolution is pretty self explanatory but let me explain anyways! Every year, some of us try to find ways to make the new year, a better year. So we take the time to jot down some things that would be make us better. As I said earlier, this could be weight loss or house cleaning but the possibilities are endless.
Sticking with your New Years Resolutions can be challenging but I can promise you that it is so rewarding to accomplish your goals. So let's crush them together.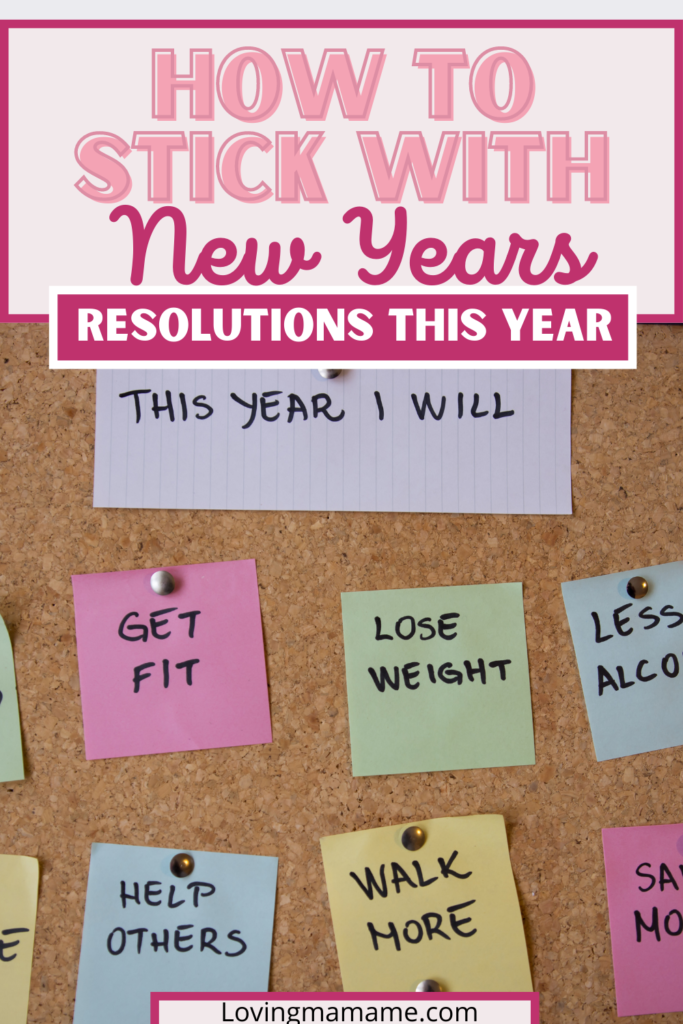 How To Stick With New Years Resolutions This Year
My goal to myself this year is to lose excess weight, drink more water daily, and make as many new memories with my family, as I can. What are yours? Share in the comments with me and I'll share with you right here… RIGHT NOW.. how you can get on the road to accomplishing your New Years resolutions.
Make Your Goals Realistic
I say this quite often when I speak with ya'll. Do not make a resolution, that you cannot physically acheive. Just don't do it. Let me tell you why.
If you are setting your resolution out of your own ball park, you are setting yourself up to fail.
Example being, do not make a resolution to spend four days a week dedicated to your family if you know you work a five day a week job and can only fully be home two days a week.
Do not tell yourself you are going to lose 150 pounds this year when it is proven, that excessive weight lose too fast, isn't a healthy thing to do.
Do Not Try to Conquer Everything At One Time
I am sure you can come up with a list of 50 things you would like to do differently this year to better yourself and your life. My advice to you is start with one and check it off your list. Then move onto the next and keep going until you've hashed them all out.
This will keep you from overstressing when not necessary. This will also allow you to grow over time and not just completely attempt to change yourself over night.
Hold Yourself Accountable
Being accountable, is a great way to stay on track with your New Years Resolution. I myself try to make a habit of reaching out to a friend daily, to talk about my goals. We talk about what we succeeded with that day and also what areas we failed in.
Another great way to hold yourself accountable is to write all your progress and failures down and track them daily. This 52 week journal is affordable and an amazing way to see all of your resolutions in one spot.
Ask For Support
This goes hand in hand with holding yourself accountable. As I said above, I have a friend that I check in with daily to talk about where I'm at with my resolution.
Reach out to your family and friends and let them know you need support to reach your goals. Let them know you need someone to keep you motivated to push through the hard days. It's always been said, "it takes a village to raise a child." I think this is the same when it comes to adults.
The more support you have, the more likely you are to reach your New Years resolutions . Share your joy and changes with those that you love! I'm sure your friends and family will be more then happy to help and celebrate with you.
Reward Yourself
It may take you a month to complete a New Years resolution. It may take you a year to complete a New Years resolution. Whatever the time frame, make you sure you reward yourself throughout the process. A reward as simple as going to get your nails done or a new hair-do, will keep you motivated to keep pushing forward.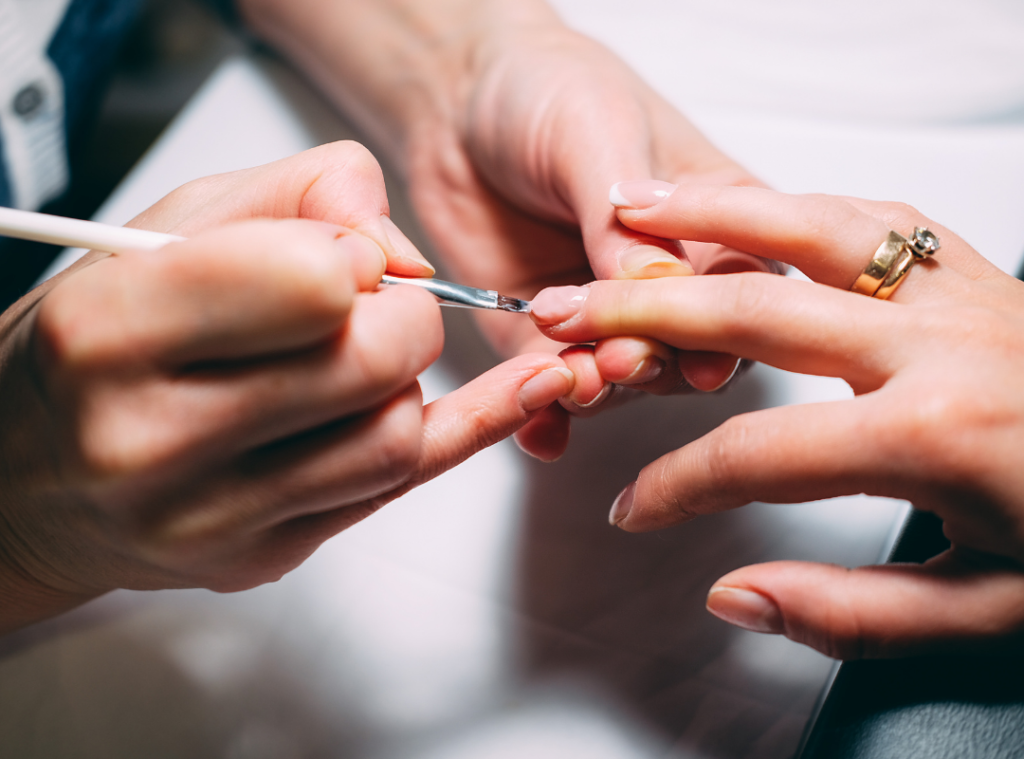 You don't need to complete your resolution to receive an award. Break your New Years resolution into small goals to make it easier to succeed.
Do Not Give Up
When you don't reach your desired goals, your first instinct might be to give up. But please, don't do this. Believe in yourself.
Making a change to yourself or your life can be difficult. If it was an easy thing, everyone would have the perfect lives that they dream of.
When you get in a mindset of wanting to give up, ask yourself this:
If I give up now, will I be happy with the results that I am leaving with? Did I achieve what I came to do, at my fullest ability?
If the answer is yes, then you can go ahead and check that resolution off and move onto the next! But if the answer is no, I want you to try again. And try again. Don't give up until you are satisfied with yourself and your results.
What Are Your Resolutions?
These steps that I have shared with you are easy enough to follow. Am I right?! I want to see you succeed and would love to hear from you now! What are your resolutions for this year? What are you going to do to accomplish them? Leave me a comment and let's talk! xoxo