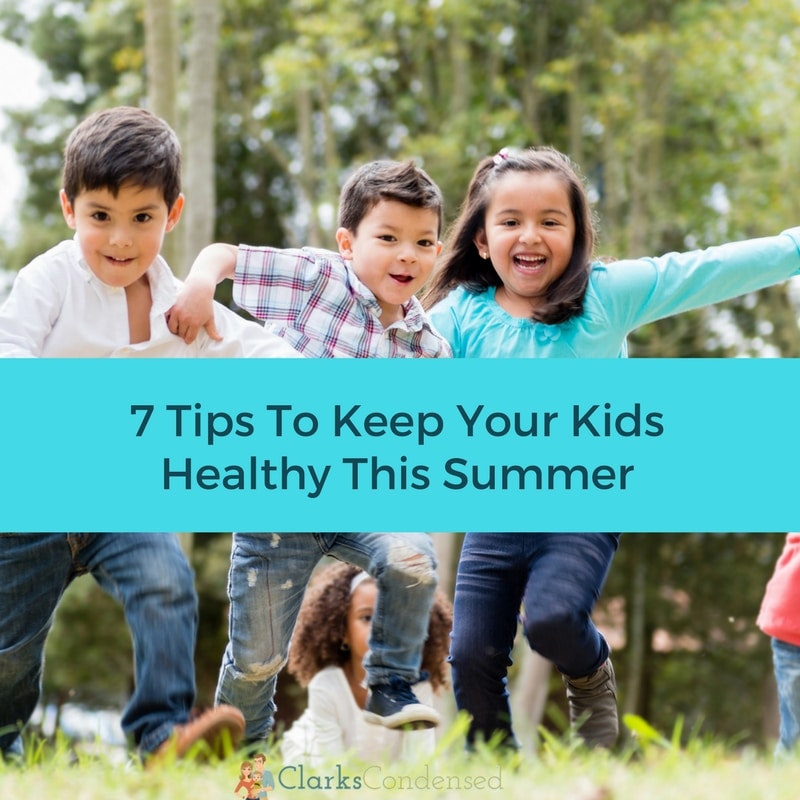 By the time summer hits I am so ready for my kids to be out of school and look forward to the fun days ahead.
This post was sponsored by Align as part of an Influencer Activation for Influence Central and all opinions expressed in my post are my own.
Our summer plans include swim lessons, family vacations, play-dates, and sleepovers with cousins- and my children have been counting down the days for each and everyone of those activities! Tell me we aren't the only ones to count "sleeps" until certain days arrive?
There are only a few things that might stand in the way of our fun summer plans- and that is our kids getting sick!
I strongly believe no child should ever get sick in the summer- with the nice weather, and longer nights it just doesn't seem fair to be holed up in your house all day because your kids aren't feeling well.
While we can't keep our loved ones from getting sick all the time- there are a few things one can do to help them stay healthy and feeling good- especially in the summer time.
Wash Hands
This is basic health 101- but it's so important! Have your kids wash their hands all day long. Make sure they are doing it after they come in from playing, before they eat a meal, after they use the restroom, pet an animal or when you get home from the store.
Germs live everywhere- washing hands is such an easy and effective way to help your little ones stay healthy.
Remember the Sun Screen
I remember when I was younger my family took a vacation to Hawaii. On our first day we forgot the sunscreen and all my siblings and I got so sunburned! It was horrible- and we were miserable.
Don't let this happy to your kids! Put on the sunscreen to avoid harsh burns. They can be so painful and make it hard to enjoy summer activities. Remember to apply 30 minutes before water play and to reapply every two hours.
Use Bug Repellent
I personally hate bug bites! They itch, they're red and they make my kids miserable. Having a horrible bug bite really can dampen anyone's day and make fun activities less enjoyable.
Keep the bug spray right where you keep the sunscreen and use it at the same time. Try and find a travel size repellent you can keep in your purse or beach bag so it's always handy.
Wear Helmets
We live in a cul-de-sac and my daughter are constantly riding their bikes up and down the neighbor's drive ways into the street. We've taught them the importance of bike safety and the most important thing they know is that they must wear a helmet!
The last thing you want is to have your summer ruined because of a concussion- or worse- because your children were not wearing their helmets.
Make it a rule they understand it important and that they must follow.
Practice Water Safety
Water play is supposed to be fun- not scary- but the reality is that it can be a stressful thing.
Make sure you keep your kids healthy and safe by having them wear proper life jackets or floating devices when necessary. Never turn your back to a young child in the pool, and keep your hot tubs and home pools covered when not in use.
If your child has had diarrhea – especially toddlers in diapers – keep them out of the pool and do your part to help other kids stay healthy, too. Wait until they are recovered before taking a dip in the community pool. Everyone will thank you!
Drink Water
Keep your kiddos hydrated!
When they are outside playing it can be so hard to make sure they are drinking enough water- but please make sure that they do! Make a water station available, set up a cooler with drinks and ice so they can easily grab something to drink.
Heat exhaustion can hit at anytime but staying hydrated and drinking water is a great way to keep them staying healthy and out of danger.
Keep a Good Routine
It can be so tempting to relax, and fly by the seat of your pants once school is out- but keeping up with a routine is actually so beneficial for your children and can help keep your kids healthier and on track. For example- did you know that busy mornings, stress, diet and changes in routine may disrupt your kids' natural balance of good bacteria? Just another great reason to keep on schedule and start a good routine from the get-go.
Sometimes days are going to be over-scheduled and packed full so consider giving your kids a probiotic to help them stay regular during the summer during all the craziness that might occur with switched up routines. Probiotics are good bacteria that provide a health benefit and are essential for many vital body functions, including healthy digestion.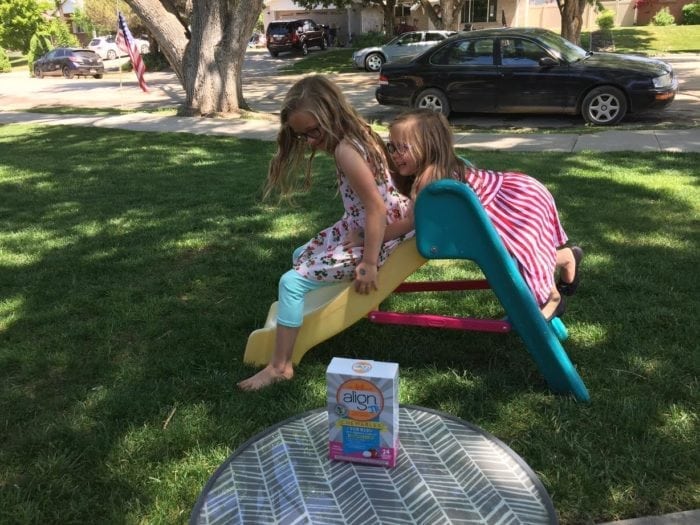 I give my kids Align which is the #1 Doctor and Gastroenterologist-recommended probiotic brand‡ and bonus it now comes in great-tasting chewables for kids age 6-12 years old! 
You can find a coupon for your own Align Jr. product here.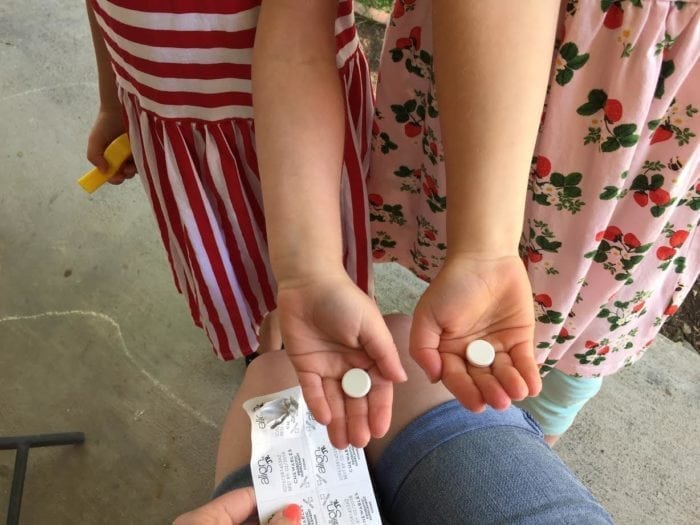 As parents we have so many different options to help fortify a healthy digestive system for our children, but a great choice is to offer your kids a daily probiotic supplement like Align Jr. which can help support your child's digestive health.*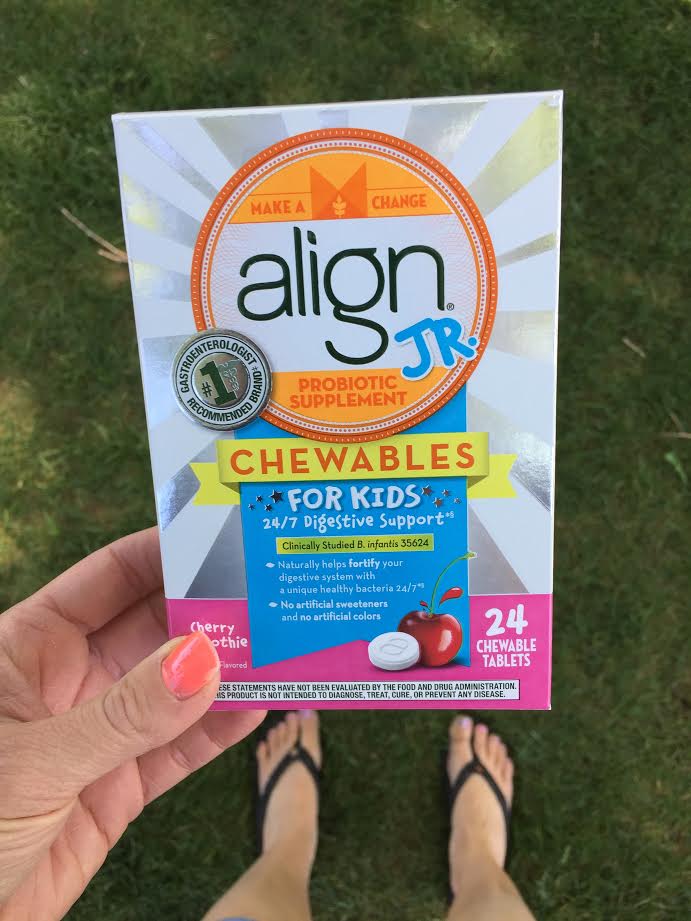 Summer is definitely made to make memories so make sure you are doing all that you can to keep you family healthy and feeling good!


ǂ Among gastroenterologists and doctors who recommended a brand of probiotic in an AlphaImpactRx 2016 Survey.
Align partnered with bloggers, such as me, to get the word out about its great product benefits. As part of this program, I received compensation for my time. Align believes that consumers and bloggers are free to form their own opinions and share them in their own words. Align's policies align with WOMMA Ethics Code, Federal Trade Commission (FTC) guidelines and social media engagement recommendations