Fact versus Fiction: Busting Prenatal and Postpartum Exercise Myths
During both of my pregnancies, the one thing that lifted my mood and helped my morning sickness was exercise.
It seems kind of weird that doing something physically exerting would positively affect my morning sickness…but it did!
And the fact that it lifted my mood, as well, isn't too much of a surprise.
Even after my boys were born, it was amazing what a walk around the block would do for my mood.
When it comes to pregnancy and postpartum exercise, I always hear a lot of questions, and, quite frankly, bad information being thrown around.
So today I thought I would share some different myths about exercise during pregnancy and postpartum. Hopefully, this will be a good resource for any of you in that state!
Thank you to Planet Fitness for partnering with us on this post!
Exercise During Pregnancy
Myth One: If you haven't been exercising, you shouldn't start during pregnancy
While you probably shouldn't start training for a marathon if you haven't run since middle school PE class, there is typically no reason you can't increase your activity level during pregnancy.
Exercising during pregnancy has numerous benefits, including:
Helps with labor and delivery

Improves mood and energy levels

Decreases Stress

Helps with sleep
So if you are having a healthy pregnancy, it is a great idea to add in some new exercises, so long as they aren't above and beyond what you are used to. Walking is a great place to start.
Myth Two: Avoid the weights and stick to cardio
This is definitely a myth. There is no reason to avoid strength exercises during pregnancy. A nice mixture of the both can be beneficial.
Myth Three: Dial back intensity, no matter what
If you've been exercising regularly before you got pregnant, you can keep up with that same level of intensity until you no longer feel like you can. There's no shame in dialing back the intensity if you are feeling like it's too much…but you don't have to until your body is ready!
The American College of Obstetricians and Gynecologists (ACOG) used to advise women to keep their heart rate below 140 beats per minute. However, in 1994 they changed the guideline to getting healthy exercise under the guidance of your physician. Here are a few things to keep in mind while exercising:
Make sure you can hold a conversation while exercising

Avoid laying on your back for prolonged period of times

If you are feeling light headed, lay down

Drink lots of water!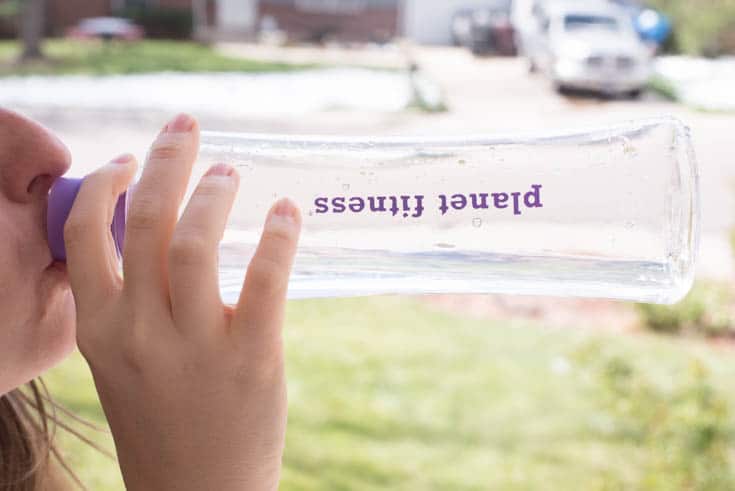 Myth Four: Stay away from core work and squats – no need to work on abs during pregnancy
Core work is totally fine, so long as you avoid laying on your back for abdominal work. There are plenty of other core exercises you can do!
When you SHOULD Avoid exercise during pregnancy
There are some situations where you should avoid exercising. If you are high-risk at all, your doctor will likely advise a modified exercise regimen (and in some cases, little to no activity). You should always talk with your doctor about how you are exercising during pregnancy to make sure you aren't doing anything that would put you at risk.
Myth One: Don't exercise for six weeks (more for a c-section)
The first six weeks after giving birth is important for healing. However, that doesn't mean you can't be a little bit active.
The most important thing to do during this time is find time to move – even just walking up the stairs can be an accomplishment.
Myth Two: Breastfeeding makes you lose weight and you can eat whatever you want
Oh boy, this is one of the biggest myths around! While it's true that you do burn calories while breastfeeding, it does not necessarily mean you will lose weight and can eat whatever you want. I can't tell you how many moms I have heard complain about how they thought they would lose so much weight while breastfeeding…and then didn't.
This may change with pregnancies, too. I was one of those unicorn moms with Jack – I lost all the weight, plus about five pounds, within a week of giving birth…and the whole time I was breastfeeding, I ate everything and anything and didn't gain an ounce.
This was not the same with Oliver. While I lost everything (plus some) in a week…I ended up gaining about five pounds that I haven't been able to get off, and if I eat too much, I definitely gain weight.
You do need to increase your caloric intake if you are breastfeeding – especially if you incorporate a fitness regimen. However, don't go overboard! And if you are doing everything right and still hanging on to that baby weight, don't feel beat yourself up. Some women truly cannot lose weight while breastfeeding and may even gain some.
Click here for some realistic ways to lose weight while breastfeeding.
Myth Three: Your body will never be the same
This is a partial myth in mind. The fact is, once you've given birth, there are some parts of your body that will not be the same. But that doesn't mean you can't make your body similar (or better) than it was before you gave birth!
I think it's just important to remember that pregnancy does change how your body looks, feels, and functions. And if it doesn't feel the same after giving birth, just know that it is normal.
Oh, and another thing to keep in mind – when you leave the hospital, you will more than likely still have your belly. Most women still look pregnant for awhile after giving birth. Don't be surprised!
Myth Four: You don't ever have time
I've used this excuse myself – I just don't have time to exercise. However, if it's important to you, you CAN find the time.
You can exercise with your baby – walks are a great way to exercise. Once your baby is old enough, you can join a gym that has a child care facility or you can go after your kids are asleep and dad can watch them.
There are tons of free and paid exercise videos online that you can use. Many of them only require 15-20 minutes to do.
With exercise, you have to make it a priority to make it happen. It is very possible to get back into shape after having a baby – many, many women have been able to. However, it does take discipline and maybe sacrificing other things to make sure it happens.
At the same time, don't beat yourself up if you don't feel up to exercising for awhile.
There should be no reason you should feel like you have to bounce back right away after giving birth. You took nine months to grow that baby – cut yourself some slack!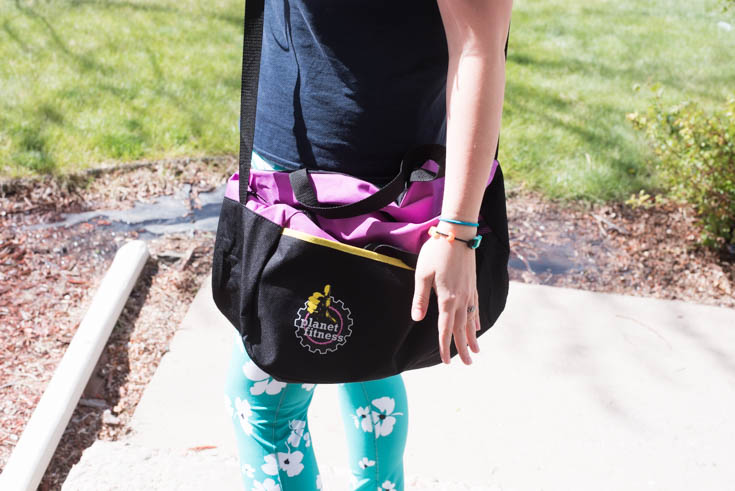 Simple Postpartum Exercises:
Walking

Hand weights

Kegals

Yoga

Pilates

Diaphragmatic breathing

Pelvic Tilt

Bridges
Joining a Gym
I've tried a lot of different methods for exercising during pregnancy and after – walking, exercise videos at home, etc. But for me, I've found that the most effective thing for me is to join a gym – especially if they have classes.
I think that just being able to go somewhere that is dedicated to exercise helps keep me focused and motivated. I especially love classes because it's nice to have someone else tell me what to do, rather than figure it out for myself!