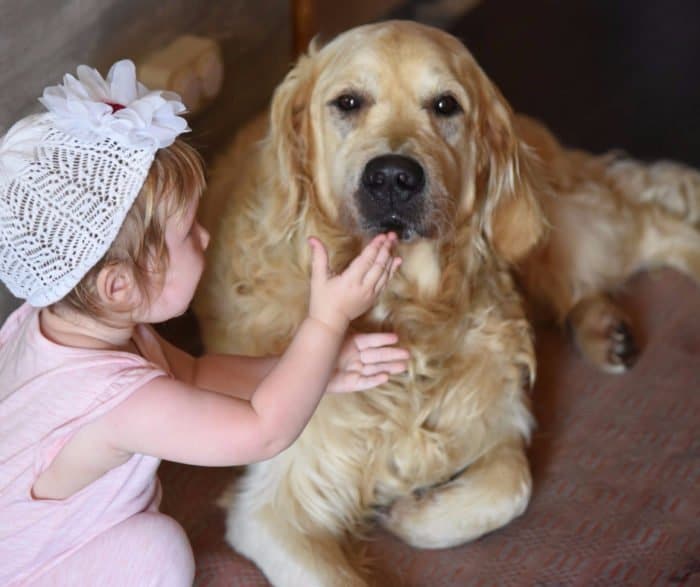 The other day, I read an article called "Being Left out Hurts: Moms, stop the social engineering.'" It broke my heart. I related to some of the stories in the article a little too much.
It's not okay to allow kids to purposely leave people out or befriend others only when it's convenient for them. It's also not okay for kids to gang up on someone because they are different or new – or to idly stand by as it happens.
We need to raise children who are truly compassionate – children who don't leave out others on purpose. Children who are kind, even when others aren't.
So, I created a list of ways I truly believe we can foster kindness and compassion in children. I believe it's a behavior that is absolutely learned. By doing some of the things below, I think we can encourage children to become kinder and more compassionate.
How to Teach a Child to be Kind
Serve Others
I think one of the best ways to help children think of someone else is to encourage them to serve. It can be as simple as doing random acts of kindness together. Help them to see that there are others who need help, no matter how small the need.
Is your child being mean to someone? Have your child be of service to that person. They may hate it, but I think they will come away with more compassion for that person. It can be as simple as encouraging them to find someone who looks a little lonely and inviting them to play with their friends at recess.
Be The Example
I believe this is one of the most powerful tools in raising compassionate kids.
When I look at people who have nice kids, the parents are usually kind, too.
It starts with how you treat your kids. Obviously, be the parent – you have to discipline and teach. However, it should be done with kindness, not harshness. I think it takes self-restraint sometimes to not blow up, but it's worth keeping yourself in check.
Talk to them with respect. Nothing drives me crazier than when I hear someone call their child names. If you want your child to be kind – be kind yourself.
Be aware of how you talk about and treat others. Your children are watching and will do the same.
Give consequences
If your child is being rude to someone (whether it be a sibling, a friend, or a random kid at the park), give consequences.
You can make the consequences reasonable, but make sure you follow through with them. If a child doesn't think they will get in trouble, they will continue on with bad behavior. Being truly mean and exclusive to someone else deserves a reprimand.
Reset bad behavior
If you notice your child being rude or leaving someone out on purpose – stop it in its tracks.
We need not stand idly by as our children are rude or mean to others. We are the parents, and we have the power to stop negative behavior in its tracks.
Positive reinforcement
I'm a big believer in positive reinforcement. When you see your child being kind – point it out. Tell them something like, "Thank you for doing that nice thing for such and such. Doesn't that make you feel happy to be kind?"
Teach how to manage emotions
I think meanness often stems from not knowing how to handle emotions. Learning how to deal with your emotions without resorting to anger can take a little bit of work, but it's important to do.
Use examples
As much as it might break your heart to see someone else be mean or inconsiderate to your child, you can use it as a teaching moment when it happens.
We have done this with Jack when he's had his feelings hurt. I try and tell him, "How do you feel right now? It's really sad, isn't it?" I think this helps kids be more aware of what they are doing – because sometimes, they may not even realize they are being mean or exclusive!
Be careful with what they watch
There are some pretty terrible TV shows geared toward children. It's important to be aware of what your child is watching because they will pick up some of those behaviors and tendencies.
Just be aware of what they are watching on TV. If the people are being crude and rude, or even talking back to their parents or being rude to their siblings…turn it off. There's no reason to encourage that behavior in the walls of your own home – they will see enough of it when they are out in the "real world."
Have high standards
I believe that most children want to please their parents – even in their troubled teenage years.
Yes, they may sometimes rebel…but if you set certain expectations for your family, they will likely follow them.
I've observed this with Jack as he plays on the playground or with friends and cousins. There's nothing quite like hearing him do or say something that we've encouraged him to throughout his life without my prompting.
Expect your children to be kind and compassionate toward others. They may not always follow through, but if they know what is expected of them…they will be more likely to do it.
Teach manners
I think a lot of human decency comes down to manners. It may seem simple, but this is something that a lot of children could use a little refresher course in.
Teach your children to say please, thank you, and excuse me. Teach them to respect other people's property and things and how to pick up after themselves. Just teach them to be respectful! You can start teaching manners at an early age, and I think the earlier the better.