Christmas is my FAVORITE holiday. Shopping for everyone in my family however, is NOT one of my favorite things to do!
So I tried thinking of a way I can make life easier for those of you like me. And it hit me like a bag of bricks!
Make a strategized gift guide for what to buy your husband or kids. If you're the husband and you stumbled onto this guide… Don't stress. I'm including some wife friendly gifts too!
Let's get to it. Here's my ultimate gift guide to make amazon shopping easier! As I find more in the weeks to come before Christmas, I'll add to this list! Enjoy!
Pin this for later so you can come back because there's a lot of gift ideas here.
Children Gifts
I'm going to break up the kids sections to try and make this as simple as possible:)
Babies
Help develop your babies fine motor skills with this fun toy!
My son was obsessed with this glove when he started teething.
All of babies rattles in one easy bundle.
My daughters GO TO TOY when she was a year old!
It's official.. these books are going on my son's Christmas list!! What a steal!
Gifts for toddlers
My son is all about musical toys! He would be in love with this.
I'm not sure this would fit in my house but this toy looks so fun.
Some little kid is going to have so much fun with these trucks.
As a kid, this rug was always one of my families favorite play spots!
Gifts for kids age 6-8
180 pieces for making jewelry… omg this is great!!
My children have a karaoke machine and they have so much fun singing!
Wow, I am mind blown by this!! My girls are getting this mat , for sure:)
Would your kids like this dinosaur toy?!
This is another gift that my kiddos are getting, they picked this drawing pad out months ago!
Gifts for kids age 9-11
This DIY soap is way too cool!
My family is so creative. We already have so many stencils but this is an awesome collection.
My oldest daughter is OBSESSED with slime! She's so amazing.. makes it all from scratch!
My girls got this magnet set for Christmas last year. Such a great gift!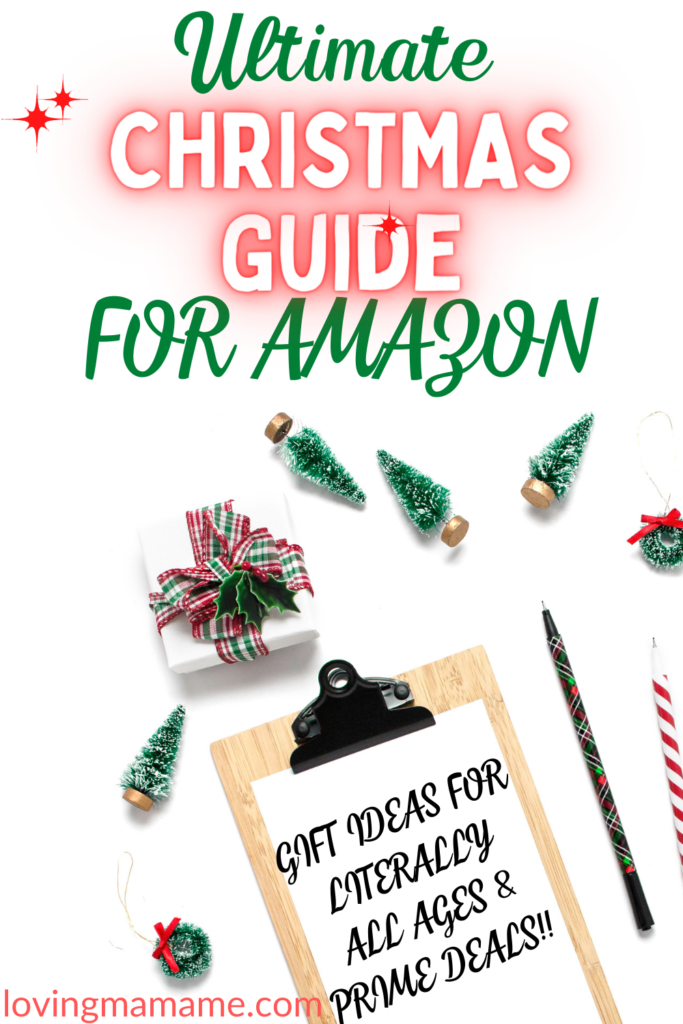 Teenagers
This Bluetooth speaker is freakin' awesome! I'm not a teen but I'll take this!
Phone cases are always a must for anyone. This would make a great, ultimate gift!
This is something that I've never seen but this smartphone projector is so awesome!!
I am obsessed with large clocks. This is so awesome!!
Gifts for the wifey
I just had to include this wine glass! This is too funny!! I think your wife would love this ultimate gift.
Someone needs to show my husband this necklace. I love it so much.
There is something so elegant about this ring holder!
I love the color of this mug! Would you use this??
Gifts for the hubba bubba
Totally sold on this kit! My husband is getting it for Christmas!
I won't believe you if you say your husband wouldn't like this beer chiller!
My husband is the grill master at home so these grill spices would make him happy!
Okay mamas! For now, thats a wrap!
Check out my stocking stuffer guide for your kiddos!
Let me know if any of this gift guide got the ball rolling while you were Christmas hunting:)